Our Top 10 Gifts for Women and Men
The Christmas season is upon us which means gift-giving stress is right around the corner. It can be difficult during this time of year to find gifts for your loved ones that are both exciting and useful. If you are in need of ideas, we have compiled what we consider to be our top 10 gifts for women and our top 10 gifts for men that are sure to knock the socks off of anyone who receives them.
Top 10 Gifts for Women
Whether it's a sister, a mother, a wife, a girlfriend, or a friend that you are shopping for, she is sure to feel like a million bucks when receiving one of these gifts.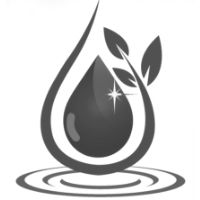 The oil cleanser in this kit is made from Hemp seed, Safflower, Pomegranate, Palmarosa, Blue Tansy, and Frankincense oil. Contrary to popular belief, oil cleansing is safe for all skin types, whether you have oily skin or not. Paired with 3 gentle bamboo charcoal cloths, this cleanser is perfect for getting rid of excess makeup, dead skin, and bacteria while improving skin tone and soothing the skin. The entire Oil Cleanser Kit is your best bet for a gift, because it comes with everything you need to give yourself a natural mini-facial plus an info card– It truly is a whole experience.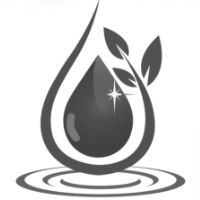 The Ultimate Skincare Kit is perfect for anyone who is passionate about taking great care of their skin in a natural way. It contains the Oil Cleanser Kit, Rejuvenate Eye Cream, DermaGlucan Lotion, Aloe Vera and Rose Water Facial Spray, Lavender Lip Balm, Camellia Carrier Oil, and a Detox Clay Mask. This really is an entire skincare routine in one set. Keeping the Rejuvenate Eye Cream and the Aloe Vera Rose Water Facial Spray in the refrigerator is a pro tip customers have been utilizing for years.
The detoxifying clay mask contains French Green Clay and Bentonite Clay. When mixed with equal parts water, this creates a face mask that will detoxify the body as well as improve the skin's texture and tone. This mask is paired well with Camellia Carrier Oil, which can be used as a moisturizer afterwards.
Clear is a daily-use skin blend. It contains Grape seed, Jojoba, Frankincense, Kashmir Lavender, Myrrh, Sandalwood, Helichrysum, and Bulgarian Rose oil. Clear treats acne, moisturizes the skin, prevents wrinkles, and reduces scarring.
Rejuvenate is an anti-aging blend that helps prevent wrinkles and other physical signs of aging on the skin as well as allows for quicker healing on bruises, sun spots, or age spots. It comes in either the normal 10 mL bottle, or a pre-diluted rollerball bottle. The concentrated version can be applied topically when diluted properly, or added to your favorite lotion/carrier oil, whereas the rollerball can be applied directly to the skin.
The facial spray is made of Aloe Vera Gel Juice and Rose Water. Free of preservatives and GMOs, this spray is hydrating and refreshing. It can be used on a freshly cleansed face or on top of makeup. It soothes the skin, tightens pores, tones the skin, kills bacteria, helps heal wounds or sunburn, protects the skin, and reduces inflammation. Store in the refrigerator for an especially spa-like, refreshing experience.
Diffuser Necklaces or Bracelets
Diffuser jewelry is the perfect way to combine accessories with practicality. Jade Bloom carries a variety of diffuser jewelry such as lava rock heart necklaces, feather diffusers necklaces, diffuser bracelets, and cage diffuser necklaces. By placing a few drops of an oil on the diffuser part of the piece of jewelry, the piece acts as both a fashion statement as well as a way to get the benefits of essential oils. Our longer feather boho-chic necklaces have definitely been the most popular accessory this year.
Containing the Jade Bloom Rejuvenate blend, this is an all natural eye cream that soothes under the eyes, lightens dark circles, smoothes fine lines, and lightens age and sun spots over time. It is cool and refreshing, especially when stored in the fridge before use.
The floral kit is perfect for any woman who is a huge fan of floral scents. It contains Rose Absolute, Floral Spray, and Jade Bloom's floral blend Bloom. Rose Absolute, in its prediluted rollerball, is perfect for nurturing skin, combating depression, and a natural oil perfume on the go. The floral spray is perfect for giving a room, clothing, or even one's skin a fresh, floral scent. Bloom, containing several floral-smelling oils within it, is perfect for improving mood or as a great scent for DIY projects.
Dry shampoo is the perfect way to get hair to look fresh and voluminous again on days between showers. It can be sprayed onto the scalp or any place where the hair is oily, and, once the liquid ingredients dissolve, the powder works to absorb the excess hair oil. The dry shampoo can also come with a wooden comb perfect for detangling and styling.
Top 10 Gifts for Men
Any brother, father, husband, boyfriend, or friend will be pleased and excited to receive one of these useful and luxurious-feeling gifts.
The Ultimate Men's Kit is perfect for men's health, hygiene, and self care. It contains Groom Beard Oil Blend, Norway Spruce & Juniper Berry Deodorant, 1 month supply of b85 Immunity Supplement, and a Fresh Pine Bar Soap.
This wooden comb is perfect for any man, whether or not they have facial hair. It's made of peach wood and is both biodegradable and antibacterial. When used for the hair, it not only successfully removes tangles, but also helps increase blood flow to the scalp and brings oil from the roots down to the ends of the hair for a natural conditioner and shine. When used on a beard, it successfully removes tangles and helps disperse any styling product.
This beard oil blend contains Amla Fruit, Castor, Texas Cedarwood, Atlas Cedarwood, Patchouli, Peppermint, Bergamot, Sandalwood, and Vitamin E oil. It can be used to promote growth, restore melanin, soften coarse whiskers, and add shine and dimension. It is a must-have for maintaining and elevating facial hair.
This Mustache Wax softens mustache hair and enables shaping of the hair for men with mustaches. What's more, this product was created in part to raise awareness for Prostate Cancer. Each tube of the Mustache Wax contains important information on the risks of Prostate Cancer.
The Regrow Hair Blend contains Grape seed, Jojoba, Rosemary, Kashmir Lavender, Ylang Ylang, and Lemongrass oil. This blend can be applied to the scalp twice a day to help regrow hair, strengthen the hair shaft, and improve itchiness and dryness of the scalp. Regrow is clinically proven to both regrow and strengthen hair with regular use.
Made with Jade Bloom's Protect Immunity Blend, this lip balm works to boost and improve the immune system while also softening and moisturizing lips. It can also be applied other places such as along the jawline for tooth pain, on the top of the spine for fortification and immune support, or above the lip to combat bad odors.
Made with Jade Bloom's Soothe muscle/nerve blend, this rub can be used to soothe sore muscles and achy joints, numb and cool painful areas, and increase blood flow and healthy circulation. It's perfect for after the gym or for massages.
Pit Paste is an all-natural, long-lasting deodorant created for those with sensitivities to other deodorants. It provides all day protection against odor and wetness, is fast absorbing and non-greasy, and is free of synthetic cancer-causing ingredients as well as baking soda. The Norway Spruce & Juniper Berry Pit Paste is a scent specifically formulated to be a more masculine scent.
Tame is a pomade perfect for styling and holding hair in a desired way. It is safe and effective and has the added benefit of the essential oils within it. Tame contains Beeswax, Shea butter, Jojoba, Arrowroot, Grapefruit, and Coriander Seed oil. It's the perfect all-natural styling tool for all hair types. 
B85 Glucan Immunity Capsules come as either a 1 month, a 2 month, or a 3 month supply. The active ingredient, Beta Glucan, is a clinically proven immune modulator, so it 'modulates', stimulates, and supports your immune system. Taken orally daily, B85 Glucan will decrease the likelihood of viral and bacterial infection while also improving your body's ability to overcome disease.