Details
These gorgeous one size fits all diffuser bracelets have either blue or pink beads
surrounding the black lava rock diffuser beads. Lava rocks have a long history of
being known for creating emotional tranquility, calmness and relaxation.

Add a few drops to these diffuser beads and reap the benefits of aromatherapy all day.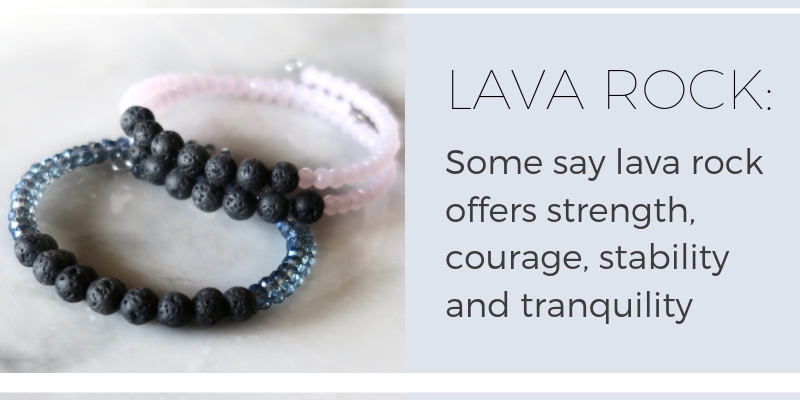 Additional Information
| | |
| --- | --- |
| UPC Barcode | No |
| Scientific Data | No |
Customer Reviews
Summary
By Giggli
June 6, 2019 6:06:25 AM MDT
I picked the pink one and now I need the blue one lol! Told my husband I only want diffuser jewelry ever again! love it and need more!!! Please offer more diffuser jewelry!!!!

Charming bracelet
By Karen-- Ohio girl*
May 7, 2019 12:27:55 AM MDT
I love my lava bracelet. This bracelet makes me smile - I have the blue and the beads are so sparkly and twinkle with every movement of your wrist. The lava beads are cool and just make the colored beads pop. I really LOVE it* and when you add your oil of choice you have an instant aroma that you enjoy. How many other bracelet's do any of us have that smell delicious, calming or invigorating? This one pulls double duty - fashion (lovely) and aromatic!!! The only drawback is " WE NEED MORE COLORS!!!*. You're probably already on it. Like red, yellow, orange, purple, green, brown & even an all black choice. Oohhh, what about a multi rainbow colored one. Can you tell I really do love it. Offer more - will buy!! Thank-you Jade Bloom & Team, You're the Greatest. <3 XOXOXO*
Nice
By Danielle m
January 26, 2019 7:14:36 PM MST
This bracelet is very flexible and smells great for hours.
See all
Hide all