Protect - Immunity Blend
100% Pure Essential Oils
Boosts immune system and promotes good health

Works great as a natural cleanser

Can be used externally or aromatically

Aroma is very earthy and warm with spicy undertones
HOW TO USE
Aromatically - Diffuse 3-4 drops per 100ml of water in a humidifying diffuser.
PRODUCT TIPS
For tooth discomfort, dilute and apply externally on jawline. 

Place a few drops in your dishwasher to clean your dishes and remove odors

Inhale through personal inhaler stick for a quick immunity boost throughout the day.
INGREDIENTS
All Jade Bloom 100% Pure Oils
Clove (Syzygium aromaticum L.), Lemon (Citrus limonum), Cinnamon Bark Ceylon (Cinnamomum zeylanicum), Eucalyptus Radiata (Eucalyptus radiata), and Rosemary (Rosmarinus officinalis)
---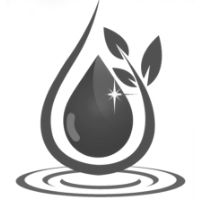 ---
Disclaimer:
The above statements have not been evaluated by the FDA
This information is for educational purposes only, it is not intended to treat, cure, prevent or, diagnose any disease or condition. Nor is it intended to prescribe in any way. This information is for educational purposes only and may not be complete, nor may its data be accurate.
Safety precautions: Extremely potent use with care.  Consult a professional reference for correct dilution ratios prior to application.
Avoid in pregnancy and lactation. Keep away from eye area. Keep out of reach of children.
You won't find a higher quality Protect Immunity Blend of 100% pure essential oils anywhere.
More Information

| | |
| --- | --- |
| UPC Barcode | 641990784251 |
| Uses | Antibacterial / Antiviral, Cleaning, Immunity |
| Aroma | Spicy |
Customer Reviews
3%
of customers
recommend this product
Featured review(s)
I absolutely love this blend.
Nov 3, 2019
I absolutely love this blend. I used a similar blend from a MLM before, and since discovering Protect, I won't buy anything else now! I have it diffusing currently while my hubs and I are both feeling under the weather. Plus the warm scent is perfect for fall. Thanks JB!
Health benefits, yes, but the fragrance brings back childhood memories of Christmas time.
Dec 26, 2019
I received Protect in the Nov 2019 Collectors Club subscription. I'm on Christmas vacation and decided it was time to clean up bags and boxes of yarn that have been collecting for the last three years. I packed it all up in 56 qt clear plastic storage bins, then vacuumed and dusted. In the midst of doing that cleaning, I found my essential oil diffuser and thought I'd try some Protect to refresh the room. This just goes to prove to myself that I need to stop judging essential oils by the strong smell of turpenes when sniffing them right from the bottle. I added 2-3 drops in the diffuser and placed it in front of the non-lit fireplace. My diffuser has a large range of changing colors radiating through Himalayan salt crystals and it reflected nicely off the glass fireplace screen. Ambiance. While most people are touting Protect's health benefits, I'm blown away by the fragrance. If you want to add to your list of holiday fragrances, Protect needs to be on the top of the list. It is the perfect blend of everything I remember as a kid at Christmas time. The brain is an amazing thing. I may forget names and events over the years, but fragrances, never. Like a scented candle from over 50 years ago which brought back memories of Christmas music by Andy Williams, Bing Crosby, Perry Como and Dean Martin, and ice skating all day long until our feet were so frozen we could barely walk home. Please never change the formulation of Protect. It's perfect as it is.
I adore Protect.
Nov 13, 2019
I adore Protect. As soon as I feel a cold coming on or sick season starts I start diffusing this, and when I shower I dab a drop on my shower walls to dissipate with the steam. It is incredibly soothing and uplifting. I think I prefer the lemon in the blend over the orange used in DoTerra's OnGuard. It makes it feel brighter somehow. When I use Protect in my shower ritual, it helps my sore throat and congestion in a huge way- we are talking overnight difference! I can't say enough about this blend. The other bonus is that it simply smells awesome for fall or holiday season as an aromatherapy blend.