Details
Camphor
100% Pure Essential OIl
Botanical name: Cinnamomum camphora
Plant origin: Wood
Extraction method: Steam distillation
Aroma: Camphoraceous
Odor intensity: High
Evaporation rate: Middle note
Origin: Indonesia



Camphor essential oil is derived from the wood chips of a large evergreen tree grown primarily in Asia. Camphor was once commonly worn in a small pouch around the neck to ward off colds, flu, and other infections, and its scent was used as an anaphrodisiac by the Arabs.
Camphor essential oil stimulates the heart, circulatory system, and lungs while sedating the nervous system. The scent is an insect repellent. It also soothes muscle aches and tension, helps arthritis, subdues coughs, fights inflammation, and improves circulation.
Camphor essential oil is analgesic, antidepressant, anti-inflammatory, antiseptic, cardiac, carminative, diuretic, febrifuge, hypertensive, insect repellent
Camphor essential oil is a unique addition to cosmetic applications, personal care formulations, soaps, and aromatherapy.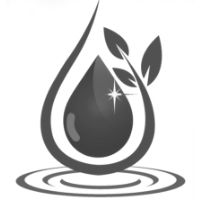 Disclaimer:
The above statements have not been evaluated by the FDA
This information is for educational purposes only, it is not intended to treat, cure, prevent or, diagnose any disease or condition. Nor is it intended to prescribe in any way. This information is for educational purposes only and may not be complete, nor may its data be accurate.
Safety precautions: Extremely potent use with care. Consult a professional reference for correct dilution ratios prior to application.
Avoid in pregnancy and lactation. Keep away from eye area. Keep out of reach of children.
You won't find a higher quality 100% Pure Camphor Essential Oil anywhere
Additional Information
UPC Barcode
641990785104
Scientific Data

U.S. National Library of Medicine

"The fumigant toxicity and repellence of camphor EO against RIFA indicated that this substance could be a potential alternative for the development of eco-friendly products used to control pests."

Complete Scientific Study Available: http://www.ncbi.nlm.nih.gov/pubmed/26392574

 

"C. camphora leaf essential oil was phytotoxic to lettuce, antifungal to Aspergillus niger, and insecticidal, particularly toward midge and butterfly larvae, fruit flies, and fire ants. C. camphora oil was also toxic to brine shrimp and human breast tumor cells."

Complete Scientific Study Available: http://www.ncbi.nlm.nih.gov/pubmed/24555298

  

"The results indicate that the essential oils of C. camphora might have the potential to be developed into a natural insecticide or repellent for controlling cotton aphids."

Complete Scientific Study Available: http://www.ncbi.nlm.nih.gov/pubmed/27043503

 

"Significantly higher broad-spectrum of antifungal activity was observed in camphor oil than other tested oils because it showed highest percentage of growth inhibition at lowest inhibitory concentration."

Complete Scientific Study Available: http://www.ncbi.nlm.nih.gov/pubmed/25287894
Customer Reviews
A must Have!
By Elizabeth Durbin
May 7, 2019 8:08:36 AM MDT
This is a great product! great for pains and keeping away bugs! I use it around the screened in porch and around doorways and windows! It is also great for diffusing if anyone is sick with a cold or flu! This is a must have!
Camphor
By SilviyaC
January 24, 2019 12:28:07 AM MST
Must have oil for cold and flu season,
New Again
By Frances
January 15, 2019 1:28:02 PM MST
Reminds me of home way back when.
Great for sinuses
By cherriopolis
December 18, 2018 4:58:31 PM MST
Great to use in vapor rub in combination with wintergreen. Has a great effect if one is congested and sick.
Clears the sinuses!
By Leah
November 20, 2018 2:20:01 PM MST
Great for clearing sinuses using an inhaler. Also works great diluted for chest congestion and muscle aches! Multipurpose oil.
Camphor
By Cindy
November 13, 2018 7:58:12 AM MST
I bought this oil to diffuse with Eucalyptus Blue for stuffy head. Anticipating great results!
Camphor oil
By Teresa
November 13, 2018 1:53:35 AM MST
Just recently got this oil, I add it to a sauve I make with about 15 other EO'S ( Essential oils ) This one is wonderful, add it to a, pain blend I make myself, really helps with pain !!!! Jade Bloom, & their oils, are Wonderful & Awesome
I love Jade Bloom
By Christine Hall
November 11, 2018 6:11:16 PM MST
I am really impressed by Jade Blooms quality. I love the rewards programs and freebies. I love Jade Bloom!
Great
By Chico Walker
August 14, 2018 10:40:15 AM MDT
Haven't got a chance to use this oil yet, but it does smell great to me. A must have
friendly price and results
By janice
August 13, 2018 11:46:10 AM MDT
bought for father to use to sooth pain whether it's sickness (common cold, stuffy nose) or aches
5 Stars
By Amy
July 17, 2018 4:56:11 AM MDT
Love It
By Name
June 17, 2018 7:12:42 PM MDT
Coughs/colds
By Charity
June 10, 2018 4:57:21 PM MDT
Love this for all cough/cold recipes!
Clean and Crisp!
By SK
June 4, 2018 1:12:05 PM MDT
I really like this EO, can't say others will, reminds me of a sanitizing and cleaning scent that my Grandma and Great Aunts used. Pure, clean, crisp. Really like it and another oil mentioned in the Bible I wanted to try. One you just don't smell much of in these modern times.

(N.B.-This review is based on the 1ml sample size when first released. I love the size, that it is glass, and has an orifice reducer. This is much better than the thin long glass vial samples from other companies that don't pour out. Until it all comes out all over, and all at once, and your sample is wasted after just trying to get a drop or two. This was much better but still very very difficult to even get a drop out, especially exactly where you want it. So no waste but still frustrating. If the reducer was improved it would be perfect as the size is excellent.)
Exactly as you would expect!
By Jenn
May 15, 2018 4:14:26 PM MDT
Love adding camphor to my pain rubs. It smells exactly as you would expect it to. Opens your airways right up when congested!
Summary
By Jennifer Knight
May 9, 2018 2:31:15 PM MDT
Camphor works wonders for congestion!
This stuff works.
By Jessie
May 6, 2018 9:30:13 PM MDT
I got poison ivy and I used this and it went away within an hour.
Camphor
By Kim
May 3, 2018 6:44:43 PM MDT
Ooooo-weee this one will insta-drain any congestion you may have! Great for respiratory issues without the sometimes overwhelming smell of eucalyptus
Allergies
By Tessa Ragan
April 4, 2018 2:41:08 PM MDT
Camphor plus eucalyptus equals sinuses relief for me ! Wonderful in the diffuser!
Summary
By Kathy
March 15, 2018 7:15:37 PM MDT
Love this oil!! Difuse every night. Swear I can't sleep without it.
Bye bye chest congestion
By Shannon
March 2, 2018 7:34:53 AM MST
Great for chest congestion rub or bottom of feet
Excellent
By Louise
February 17, 2018 10:25:21 PM MST
This oil is perfect for cold season. I use this in a blend I make. I put it in a roller to use on chest and bottom of feet. Breathing is easier and I believe it helped keep the cold at bay.
love camphor!
By debbie
February 8, 2018 2:06:22 PM MST
I love, love, love camphor! When I get a chance, I am going to be making me a chest rub for congestion.
circulation
By Donna
January 25, 2018 3:08:48 PM MST
Use it nightly on my feet for circulation
Helps my leg pain
By Tiff
January 24, 2018 8:14:49 PM MST
Add this with a carrier oil and I massage my legs when they are achey.
5 Stars
By JH
January 17, 2018 6:03:50 AM MST
5 Stars
By TS
January 14, 2018 8:11:34 PM MST
Summary
By Louise
January 12, 2018 2:19:14 PM MST
Camphor works wonders in my cold and cough blend. Definitely great in the diffuser.
camphor
By Rosy
January 10, 2018 3:34:42 PM MST
I like the smell of this it really clears up the sinuses when they are plugged... great addition to my chest rub when sick
spasms
By Donna
January 2, 2018 5:47:07 PM MST
Great for leg spasms and cramps
Stuffy nose be gone !
By Tracy Arcand
December 22, 2017 8:04:38 PM MST
Summary
By Cara Mason
December 19, 2017 1:58:59 AM MST
works great for congestion!
Great value
By Beth oliver
December 18, 2017 3:13:52 PM MST
Jade bloom offers a terrific product at a reasonable price. The aroma of the Camphor is strong and blends well to relueve colds and repel insects. I receive my oils in a timely manor and the customer service is awesome. Problems are quickly resolved.
GREAT
By Donna
December 18, 2017 2:10:21 PM MST
Helps with everything to do with immune system
Smelly But In a Good Way
By Jelena
December 11, 2017 6:51:39 AM MST
This stuff stinks. But it's meant to and it clears you right out. It's incredibly strong, and I'm glad I was able to get it as a free product, otherwise I may never have ordered it.
Camphor
By Stacy Walters
December 10, 2017 3:54:44 PM MST
Bought this when everyone was getting sick. I had made a chest rub but it had been missing something. After I added it to my rub, it worked so much better. I had later used it in a bath bomb.
GREAT OIL
By ASHE
December 9, 2017 5:37:39 PM MST
Good for cold/flu season in my home.
Blends wonderfully
By Ruthy Esbeck Nahrgang
December 9, 2017 3:08:21 PM MST
I'm still getting used to the fact that you can get such high quality oils at such a wonderful price from Jade bloom. A lot of breathing problems in my family and the camper is working out wonderfully.
Great for Sore Feet
By Sara P
December 2, 2017 12:53:31 PM MST
I like to add a few drops of this to a foot soak at the end of a long day. My feet come out feeling relief from the abuse of being on them at work all day.
Camphor
By JoAnn
November 22, 2017 3:08:11 PM MST
I love to use this in my diffuser when I'm a little stuffy. It smells wonderful and works great!
5 stars
By lisa grinder
November 6, 2017 5:50:24 PM MST
i love mixing this oil with different oil blends
Summary
By Tyffani
October 28, 2017 5:38:26 PM MDT
I use this in my horses ears to keep away those small pesky flies. It works really well.
5 stars
By Allyson
October 28, 2017 2:16:11 PM MDT
Love Love Love
By Melodie
October 22, 2017 8:06:19 PM MDT
Tis the season for coughs and colds and a stuffy nose. I diffuse this at night and have noticed a significant difference in my husbands snoring. Definitely a keeper!!
Great Product
By Amanda
October 19, 2017 8:30:39 PM MDT
I enjoy mixing camphor in my lotion to reduce muscle pain after a long day at work.
Muscle aches
By Paula
October 3, 2017 12:48:03 PM MDT
Great for muscle aches and tension in my legs.
WORKS GREAT!
By Camphor Essential Oil (Therapeutic Grade)
September 26, 2017 4:30:58 PM MDT
TRIED THIS LAST NIGHT MIXED....DIFFUSED
works fantastic!
By Jenifer
September 20, 2017 7:02:41 PM MDT
Mixed with eucalyptus oil this stuff works great on my sinuses and lungs!! Keeps them clear!
Cleansing and Purifying!
By The Greenman
September 6, 2017 10:32:14 PM MDT
This oil is great for cleansing and purifying! We also blend this oil with Epsom salts for a soothing bath for muscle aches and pains.
Love this oil
By Linda
September 6, 2017 6:59:54 PM MDT
Work great for soap making
Clears you up!
By Alex
August 29, 2017 1:01:06 PM MDT
Great oil. Clears up the airways!
Nit your grandma's camphor
By Shayne
August 2, 2017 10:18:46 PM MDT
Love this oil to add in my pain blend. Useful in homemade vicks too!
Opens up the airways
By Maria
July 31, 2017 11:25:25 PM MDT
If you have a cold, flu, or bronchitis this is the oil you'll want. It smells like Vick's Vapor Rub and just like the gooey stuff, it will clear you right up.
camphor
By Tan
July 24, 2017 2:28:13 PM MDT
This oil helps a lot w/my niece's itching due to her eczema.
Great for colds
By Jennifer
July 12, 2017 2:51:25 PM MDT
The first oil I pull out when I am congested. Mix with a bit of peppermint and.... breathing easy!
Whewwy!
By Danny
July 8, 2017 7:50:46 PM MDT
This is a hot one! Very similar to wintergreen, burns the eyes (in a good way), takes pain sensation off my knees when rubbed in with Turmeric.
Amazing
By Toni Lynn
July 8, 2017 11:37:48 AM MDT
Smells amazing! Excellent for dry skin
A Special Oil
By Marie
July 7, 2017 9:59:50 PM MDT
I love this oil for a few reasons.
1. The name reminds me of Chloroform, which makes it seem mysterious and slightly evil when I'm concocting something using this oil. ;)
2. I use it in oil blends for coughs, and respiratory issues in the winter.
3. The medicinal smell is pleasant to me, and works well with the other oils I use for blends and salves.

Multi use
By Mary
July 7, 2017 7:15:28 PM MDT
This oil makes a good muscle run and also can be used to repel insects.
Great for colds
By michelle
July 7, 2017 11:36:25 AM MDT
This oil is great in an inhaler
Strong and powerful
By Rev. Jeannette
July 7, 2017 10:28:27 AM MDT
I bought the camphor so that I could make my own tiger balm. This camphor was exactly what I needed to make a hot balm for my sore muscles. It has a very strong odor and is hot to the touch when you rub it on the skin. It also does a great job clearing my sinuses with just one inhale. I have also used it in a blend in an inhaler for that purpose. Great product at a great price.
Breathe of fresh air
By Rachel
February 21, 2017 6:35:53 PM MST
A wonderful oil. The scent can be strong but little is better as cold season hits. A comfort and relief for the whole family.
Love it
By Alicia
January 5, 2017 8:35:35 AM MST
Camphor
By Toni
September 4, 2016 6:34:26 PM MDT
Very strong oil another great quality product a little goes a long way!
Camp
By Dawn
May 21, 2016 2:00:54 PM MDT
I remember singing about this oil, as a young child at camp! "And I rubbed it with Camphorated Oil!!" I think it was regarding a bug bite! Now, I know why!
Familiar soothing
By Julie
February 24, 2016 10:59:23 AM MST
I've always been drawn to this scent, even as a small child. Wonderfully soothing for the skin, aches, and even coughs. This is the scent that is in lotions from hospitals that is used for body rubs. High quality oil from Jade Bloom!
Amazing
By Sasha
February 1, 2016 7:02:34 AM MST
See all
Hide all