Camphor 100% Pure Essential Oil
Camphor
100% Pure Essential Oil
Botanical name: Cinnamomum camphora
Plant origin: Wood
Extraction method: Steam distillation
Aroma: Camphoraceous
Odor intensity: High
Evaporation rate: Middle note
Origin: Indonesia



Camphor essential oil is derived from the wood chips of a large evergreen tree grown primarily in Asia. Camphor was once commonly worn in a small pouch around the neck to ward off colds, flu, and other infections, and its scent was used as an anaphrodisiac by the Arabs.
Camphor essential oil stimulates the heart, circulatory system, and lungs while sedating the nervous system. The scent is an insect repellent. It also soothes muscle aches and tension, helps arthritis, subdues coughs, fights inflammation, and improves circulation.
Camphor essential oil is analgesic, antidepressant, anti-inflammatory, antiseptic, cardiac, carminative, diuretic, febrifuge, hypertensive, insect repellent
Camphor essential oil is a unique addition to cosmetic applications, personal care formulations, soaps, and aromatherapy.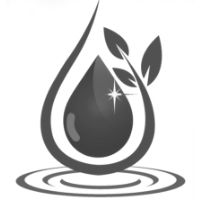 Disclaimer:
The above statements have not been evaluated by the FDA
This information is for educational purposes only, it is not intended to treat, cure, prevent or, diagnose any disease or condition. Nor is it intended to prescribe in any way. This information is for educational purposes only and may not be complete, nor may its data be accurate.
Safety precautions: Extremely potent use with care. Consult a professional reference for correct dilution ratios prior to application.
Avoid in pregnancy and lactation. Keep away from eye area. Keep out of reach of children.
You won't find a higher quality 100% Pure Camphor Essential Oil anywhere
More Information
UPC Barcode
641990785104
Scientific Data

U.S. National Library of Medicine

"The fumigant toxicity and repellence of camphor EO against RIFA indicated that this substance could be a potential alternative for the development of eco-friendly products used to control pests."

Complete Scientific Study Available: http://www.ncbi.nlm.nih.gov/pubmed/26392574

"C. camphora leaf essential oil was phytotoxic to lettuce, antifungal to Aspergillus niger, and insecticidal, particularly toward midge and butterfly larvae, fruit flies, and fire ants. C. camphora oil was also toxic to brine shrimp and human breast tumor cells."

Complete Scientific Study Available: http://www.ncbi.nlm.nih.gov/pubmed/24555298

"The results indicate that the essential oils of C. camphora might have the potential to be developed into a natural insecticide or repellent for controlling cotton aphids."

Complete Scientific Study Available: http://www.ncbi.nlm.nih.gov/pubmed/27043503

"Significantly higher broad-spectrum of antifungal activity was observed in camphor oil than other tested oils because it showed highest percentage of growth inhibition at lowest inhibitory concentration."

Complete Scientific Study Available: http://www.ncbi.nlm.nih.gov/pubmed/25287894

Uses
Pain / Inflammation, Skincare, Respiratory
Aroma
Earthy / Herbaceous
Customer Reviews
6%
of customers
recommend this product