Aniseed 100% Pure Essential Oil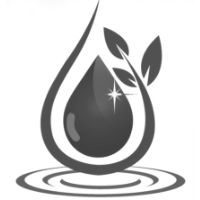 Aniseed
100% Pure Essential Oil
Scientific name: Pimpinella anisum
Oil Origin: Seeds
Extraction: Steam distilled
Aroma: Spicy, sweet, licorice-like
Odor strength: Medium
Evaporation: Top note
Anise is one of the oldest medicinal plants that has been embraced by the West. Pliny, the Roman naturalist, advocated for the consumption of aniseed coupled with honey and myrrh for vigor and vitality. Aniseed essential oil flavors many of today's s, sweets, toothpaste, and alcoholic beverages such as the sambuca and ouzo.
Aniseed essential oil is considered to be a muscle relaxant, soothes headaches, relieves anxiety, disinfects, and stimulates in small amounts while acting as a sedative in excess.
Aniseed essential oils is a wonderful addition to incorporate in cosmetic preparations, personal care formulations, soaps, perfumery, aromatherapy, and to flavor toothpaste and beverages.
Disclaimer:
The above statements have not been evaluated by the FDA
This information is for educational purposes only, it is not intended to treat, cure, prevent or, diagnose any disease or condition. Nor is it intended to prescribe in any way. This information is for educational purposes only and may not be complete, nor may its data be accurate.
Safety precautions: Extremely potent use with care. Consult a professional reference for correct dilution ratios prior to application.
Avoid in pregnancy and lactation. Keep away from eye area. Keep out of reach of children.
Aniseed essential oil is reported to have potentially carcinogenic constituents. High risk individuals should be careful not to overexpose themselves to this oil. Please stay with in a 2.4% dilution ratio and use extra caution.
More Information
UPC Barcode
641990785180
Scientific Data

U.S. National Library of Medicine

"Aniseeds contain 1.5–5% essential oil and used as flavouring, digestive, carminative, and relief of gastrointestinal spasms."

"Consumption of aniseed in lactating women increases milk and also reliefs their infants from gastrointestinal problems."

"Anise seeds are used as analgesic in migraine and also as carminative, aromatic, disinfectant, and diuretic in traditional medicine. Aniseed has warm and dry nature and can increase milk production, menstruation, urine, and sweat secretion and also making good complexion. It is also effective in polishing of teeth. In some traditional texts, anise is mentioned for melancholy, nightmare, and also in treatment of epilepsy and seizure."

"In another study, synergic antibacterial activity between Thymus vulgaris and [Aniseed] Pimpinella anisum essential oil and methanol extract was evaluated against 9 pathogenic bacteria. Essential oil... of these plants exhibited antibacterial activity against most tested pathogens, and the maximum effect was observed against Staphylococcus aureus,Bacillus cereus, and Proteus vulgaris."

"This study revealed that [Aniseed] P. anisum increases the threshold of clonic seizures...and it can also block tonic convulsions. Moreover, [Aniseed] P. anisum possesses anticonvulsant activity against tonic seizures."

"In a case study, an aromatherapy treatment containing [Aniseed] Pimpinella anisum, Foeniculum vulgare, var. dulce, Anthemis nobilis, and Mentha piperita was examined in twenty-five patients suffering from the symptoms of nausea in a hospice and palliative care program. A majority of patients who used the aromatherapy treatments reported relief."

"The laxative efficacy of a phytotherapic compound containing [Aniseed] Pimpinella anisum L., Foeniculum vulgare Miller, Sambucus nigra L., and Cassia augustifolia was studied in a randomized clinical trial included 20 patients presenting with chronic constipation...The results of the study revealed significant laxative effects of phytotherapic compound when compared with placebo."

"In a study by Tas, essential oil of [Aniseed] Pimpinella anisum showed significant analgesic effect similar to morphine and aspirin"

"In this study, consumption of 3 capsules of aniseed extract (each capsule contains 100 mg of extract) for 4 weeks leads to significant reduction in hot flash frequency and intensity and in postmenopausal women."

"...significant decrease in serum cholesterol and triglycerides in aniseed treated and coriander seed-treated patient was observed. So both the seeds have antidiabetic, hypolipidemic and antioxidant effects in diabetic patient."

Complete Scientific Study Available: http://www.ncbi.nlm.nih.gov/pmc/articles/PMC3405664/

Uses
Respiratory, Digestion
Aroma
Spicy
Customer Reviews
17%
of customers
recommend this product