Details
Well-Being
100% Pure Essential oils
Well-Being contains 100% Pure Steam Distilled Jade Bloom Oils
Enhances body's natural energy and internal resources
Increases strength, courage, and self-esteem
Creates an overall sense of well-being
Can be used externally or aromatically
HOW TO USE
Externally - Rub Well Being 2 to 4 drops on the desired area of the body
Aromatically - Diffuse a few drops for up to 1 hour in a Jade Bloom approved diffuser a few times daily
PRODUCT TIPS
Rub WELL-BEING into wrists to relieve anxiety and boost your confidence levels
Add to your favorite massage oil for an uplifting experience
To decrease negative energy and increase internal strength massage 1 to 2 drops to your temples and neck
INGREDIENTS
All Jade Bloom 100% Pure Oils
Ho Wood (Cinnamomum zeylanicum), Frankincense (Boswellia Serrata), Ravensara (ravensara aromatica), Blue Tansy Flower (Tanacetum annuum), Lemon (Citrus Limonum), Camphor (Cinnamomum Camphora)

---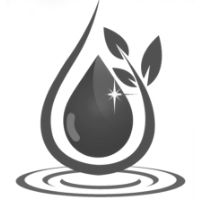 ---
Disclaimer:
The above statements have not been evaluated by the FDA
This information is for educational purposes only, it is not intended to treat, cure, prevent or, diagnose any disease or condition. Nor is it intended to prescribe in any way. This information is for educational purposes only and may not be complete, nor may its data be accurate.
Safety precautions:  Consult a professional reference for correct dilution ratios prior to application.
Avoid in pregnancy and lactation. Keep away from eye area. Keep out of reach of children.
You won't find a higher quality 100% pure Well Being blend of essential oils anywhere.
Additional Information
| | |
| --- | --- |
| UPC Barcode | 641990784282 |
| Scientific Data | No |
Customer Reviews
Perfect Blend
By Lisa E.
March 30, 2019 1:07:32 PM MDT
This blend does so much to enhance energy and well-being. I love diffusing it and putting it on my diffuser bracelet.
Great Blend
By SkmcChef
March 23, 2019 2:00:47 PM MDT
This is a fantastic blend! It came in my CC shipment . It has a wonderful Smell it is great to put in your diffuser in the even and just chill /unwind. You also can put it on your temples back of neck or wrist along with a carrier oil it is a great oil by all means.
WOWWWW SO BEAUTIFUL!
By Krissy
January 28, 2019 10:13:19 AM MST
This is my absolute favorite blend of all time! I got this in my January CC and I've been in love ever since. I use my EO nebulizer diffuser with this in it during any time of the day or night and it's so wonderfully relaxing. It also is great to use during a cold winter day if you want something to just remind you of warmer days! This is also wonderful for night to calm you down and put you in a chill mood. Hands down the best blend, INHALE blend is my 2nd favorite!
Well being Perfume
By Cammi V
January 18, 2019 11:49:06 AM MST
I started using Well Being on my lava bracelet and on the wrists as perfume and Oh My Gosh!!!! It's the best ever! I love getting a "whiff" of yourself throughout the day, just brings a smile to your face!!! Now I have to order another bottle because I need one in my purse at all times!! :0) Thank you JB!
Love to diffuse this oil!
By Cathleen
November 19, 2018 8:30:33 AM MST
relaxing
By Karen
November 18, 2018 2:05:55 PM MST
Summary
By Christy Sumrall
October 25, 2018 11:23:19 AM MDT
Well Being was one of the very first oils that I ordered from JB. I love this oil !!! Has such a grounding effect and calms me when everything is so stressful.
Well being
By Wendy
July 23, 2018 4:25:28 PM MDT
It's wonderful, I have to diffuse it at least once a day, usually in am hours to make my day complete,, I will always have in stock
LOVE!!!
By Oily Vegan
May 10, 2018 10:08:40 AM MDT
Love the oil. Love the smell. Love the therapeutic aspect of it!
Love the smell
By Air freshener
May 9, 2018 10:13:06 AM MDT
Love this blend. I put it in a diy room freshener spray and love it
Love it!!!
By Jaded120
March 22, 2018 11:20:58 PM MDT
This was one of my first jade bloom blends I tried. I love the smell.
Gtows on you - very grounding blend
By Dana Paull
March 19, 2018 1:08:04 PM MDT
I didn't care much for Well-Being when I first opened the bottle and smelled it, but as I have used it, I grew to like it and I find it very grounding. I now use this one more frequently thanks to the affects over the fragrance, but it is in no way unpleasant smelling.
Summary
By Name
February 23, 2018 5:34:14 PM MST
I find Well Being quite calming. I diffuse it when there is stress or chaos around me. I highly recommend it.
Summary
By Well Being
February 6, 2018 7:02:25 AM MST
i like this i cant wait to but it to use moe
Summary
By Well Being
February 6, 2018 7:02:19 AM MST
i like this i cant wait to but it to use moe
Summary
By Well Being
February 6, 2018 7:02:11 AM MST
i like this i cant wait to but it to use moe
One of my favorites
By Alex
December 19, 2017 12:43:42 AM MST
This synergy blend is one of my go-to blends. I absolutely love it. It smells so good in such a unique way. It's just awesome. It makes you feel more grounded, more energetic. It's just awesome.
Keeps Our Spirits Lifted
By Sara P
December 2, 2017 11:09:33 AM MST
I diffuse this blend in the afternoons when our little one gets home from kindergarten. It is a nice calming mixture that helps us all get through that time of day where we're usually a bit tired and need some relaxation.
Great oil
By Michelle
October 19, 2017 8:57:04 PM MDT
This is a very uplifting blend and also helps with breathing during seasonal illnesses.

WELL-BEING
By OM
October 4, 2017 1:01:45 PM MDT
Love it!
By Desiree Davis
September 23, 2017 3:59:38 PM MDT
This is another must have! If you suffer from anxiety, sadness, etc... then I definitely recommend it. It has a nice smell to it. Rub some on your wrists and it definitely helps to boost your mood and ease your anxiety! I suffer from depression and anxiety and I hate pills so essential oils definitely help me. Another must have!
SMILE
By Heather
September 15, 2017 8:44:18 AM MDT
THIS OIL MAKES IT ALMOST IMPOSSIBLE TO SMILE WHILE ITS DIFFUSING!!
LOVE!
By Kayla
September 7, 2017 4:06:12 PM MDT
Absolutely love the scent of this blend! It's by far my favorite blend ever. It's sweet and just lovely.
Great when i had a cold
By Adrea
September 7, 2017 12:39:18 PM MDT
This was wonderful when I had a sinus headache and bad cold. I think it even helped me sleep
Uplifting
By Cindi
September 6, 2017 1:53:22 PM MDT
When my husband was feeling a little anxious about taking on a promotion at work, I slipped a few drops of this onto his pillow and onto the headrest in the car to help restore his self-confidence. Now, he has been promoted again because of his hard work and wise decisions. Thank you Jade Bloom for helping me to restore confidence in my husband!
Works as advertised!
By Kylieanna
September 4, 2017 12:49:43 PM MDT
This oil puts me in a wonderful mood all day and I am always getting told I smell good when it's the only scent I wear.
my favorite
By hailey
September 2, 2017 9:49:06 AM MDT
Any blend that has blue tansy is my favorite. I use this one often around the house.
:)
By Dana
September 1, 2017 7:16:04 AM MDT
Got this because it was a free one, I don't buy a lot of blends. It smells great and I have been difussing it ever since I got it.
Work work work
By Allison
August 30, 2017 3:37:39 PM MDT
I enjoy diffusing this oil while I work, it keeps me energized and motivated! I only gave it 3 stars because I feel the same way when I diffuse some single oils. Just a matter of preference for some I guess!
Great blend
By terri
August 28, 2017 5:26:51 AM MDT
I don't generally buy blends because I like to create my own but this blend is really enjoyable and EASY to use. May get spoiled to using Jade Bloom blends!
Excellent products
By Beth
August 27, 2017 6:56:21 PM MDT
I have found all of Jade Bloom products to equal all the other high priced oils. Lavender worked on bruises, oregano and tea tree oil for athletes feet, etc
Love the Well Being
By Patricia
August 27, 2017 5:44:54 PM MDT
Have a diffuser on my desk and diffuse this oil everyday since received! Fresh, clean and uplifting!
One of my favorites!
By Alex
August 27, 2017 2:13:54 AM MDT
This is one of my absolute favorite blends (it's not an absolute; it's steam-distilled). It just makes me happy and it's the only blend that I have, on many occasions, noticed a pleasant whiff of an aroma, and it's always when I'm diffusing Well-being. Love. Love.
Very Nice
By Melanie
August 24, 2017 8:55:25 AM MDT
Very nice blend. Jade Bloom is the best
Fantastic
By Kayla
August 23, 2017 7:46:05 PM MDT
Love this when we start not feeling well!
Wonderful!
By Alison
August 22, 2017 4:12:40 PM MDT
Smells wonderful in my nebulizer!
Smells great
By Jackie
August 21, 2017 7:09:46 PM MDT
Love this oil! Smells great!
Very nice
By Grace
August 21, 2017 2:43:40 PM MDT
Very helpful with anxiety and stress
Amazing
By Gina
August 21, 2017 2:25:38 PM MDT
Great for daily use, and has helped give me a daily boost from my normal sluggish self
Pleasant scent
By Linda
August 21, 2017 1:57:09 PM MDT
I haven't used the product yet, but I enjoy the smell of the aromatic scent.
Well Being
By Tiff
August 21, 2017 11:49:53 AM MDT
I enjoy getting my mail daily because Jade Bloom oils never disappoint! Wellbeing is another hit!!! Uplifting and definitely keeps my spirits up.
Best pick me up
By Faye
August 21, 2017 11:19:33 AM MDT
This has become one of my oils I have to grab when leaving the house. The scent is a great pick me up. I will be trying this on my water.
Fantastic
By Cathy
August 21, 2017 10:58:31 AM MDT
I use this everyday, in my office diffuser, car diffuser and home diffuser ;as well as my necklace diffuser. LOVE
Love it!
By Webbj
August 21, 2017 10:58:07 AM MDT
Very pleasing aroma. Carry it in my purse so I have it with me at all times!
Well-Being
By Silent
August 21, 2017 10:56:53 AM MDT
I purchase this oil to help myself feel better. I've used it several times and it really does work great. It's great!
Must have oil!
By Carla
August 21, 2017 10:53:34 AM MDT
Well Being at my Office
By Elyse
August 21, 2017 10:40:30 AM MDT
This oil helps my whole office get though a busy enviroment. It smells really nice also!
I adore this blend
By Lilli
August 15, 2017 9:19:35 PM MDT
I love the aromas in this blend. Lately, I've been putting a little on the back of my neck and chest to calm myself when I feel stressed and sometimes before bed. It was a must-have for my collection!
awesome
By Verla
August 15, 2017 1:04:58 PM MDT
I use this with my night blend of oils to calm and relax and sleep
Another great oil!!
By Tiffany
August 11, 2017 10:41:56 AM MDT
I am very pleased, yet again with this oil. I diffuse it often and put it on my diffuser bracelet. Very uplifting
Great daily blend.
By Kimberly
August 7, 2017 2:45:13 PM MDT
Just purchased this and can't wait to start diffusing! Smells mostly like frankincense with a hint of the other oils in it.
Lovvveeee!
By Stacy
July 28, 2017 8:38:36 PM MDT
This oil smells fabulous and actually uplifts me! I get complimented on this oil when I wear it on my necklace.
great product
By Beth
July 17, 2017 4:26:28 PM MDT
Very pleasing smell. I am taking a long road trip and 0lan on taking this to usein the car diffuser
gives me a headache
By DRW
July 12, 2017 9:15:00 PM MDT
I really wanted to like this oil but it makes my head hurt everytime I use it. Love all my other oils.
Smells nice!
By Charity
July 8, 2017 1:44:02 PM MDT
I am definetly a fan of the smell of this oil. I have used it if I'm feeling a bit down or overwhelmed! Love it:)
nice
By Abby
July 8, 2017 9:32:01 AM MDT
works good. I like to put it on my lava stone bracelets
Relaxing
By Kimberly
July 6, 2017 1:57:14 PM MDT
I like to add this one to my foot balm, seems to uplift and revive me after a long day.
Smells very nice and works well.
By Rowan
July 5, 2017 5:07:41 PM MDT
This blend smells very nice and works well.
Peaceful scent
By Jennifer
July 3, 2017 6:13:09 AM MDT
Although this is not one of my favorites, it has a nice scent to it. Its a nice calming peaceful scent to me.
Awesome fit
By Elisa
April 14, 2017 8:41:53 AM MDT
I tried this on my humidifier/diffuser to alleviate my migraines and it helped a lot. All the oils I've tried so far are very good quality, pure oils.
Excellent Blend!
By Amy
March 19, 2017 8:28:01 PM MDT
I received a bottle of the Well Being blend when I ordered my diffuser. I have been wearing it in my diffuser necklace for the past few days. I feel enveloped in a cloud of calmness and revived. It is wonderful! Thank you Jade Bloom.
Wish I could give more stars but...
By shelbi
January 17, 2017 5:51:57 PM MST
I wish I could give a better review and more stars for this one, but this honestly smells to me like medicial bug spray. I will be returning it. Glad everyone else enjoys it though. It's just not my own cup of tea.
cant wait to use in my car
By megan
January 14, 2017 2:59:30 PM MST
I cant wait to use this on the way to work!
Very Pleased
By Deborah
October 28, 2016 10:16:00 AM MDT
Pleased with the Aroma straight from the bottle and definitely as it's diffusing.
This is a favourite for the bath
By Jillian
October 25, 2016 2:03:46 PM MDT
My kids all love to have this one dripped in some epsom salts and then have a bath with it. They love the scent in the bathroom and by adding to the salts first, it disperses very well in the tub and doesn't just sit on top of the water. (I generally use about 5 drops in a cup of ES and dump it all in as the tub fills.)


WONDERFUL
By Wendy
September 13, 2016 7:32:15 AM MDT
I put this on the back of my neck and within 30 min. I was feeling WONDERFUL!
Name says it all
By NaomiLee
April 3, 2016 9:04:08 PM MDT
I noticed that when I use this before work, I stay in a better mood. I need to use this every day! In conjunct with boost, 12 hour days can't bring me down!
Great!
By Jaime
February 20, 2016 12:32:50 PM MST
I have been completely overwhelmed with things going on right now. Just got it in the mail and instantly put it in the defuser. Noticed an inner sigh of relief!
YES
By Dale
October 23, 2015 9:03:13 PM MDT
Thank you Jade Bloom for providing fantastic quality oils at affordable prices.
WOW
By Felicia
October 23, 2015 9:02:21 PM MDT
Love the relaxing smell of this oil. I use it often at work on stressful days and it seems to calm me down and relieves my anxiety.
POWERFUL OIL
By Karen
October 23, 2015 9:01:05 PM MDT
Love the scent of these blended oils !
INSTANT PICK UP
By Karen
September 20, 2015 5:59:00 PM MDT
Just revives me after a long day. A few drops in the diffuser and I am good to go !
SMELLS GREAT
By Dale
July 16, 2015 3:51:47 PM MDT
Very relaxing during the stressful work day
Well Being great for stress
By Pam
July 6, 2015 11:15:05 AM MDT
Work has been crazy lately & there are days I was not coping well. Then I recalled that I had the well being blend. I started using it every morning - adding severeal drops to my grapeseed oil and rubbing the combination on both feet; it really helped keep me more calm and focused at work. I just ordered another bottle:)
Very Pleasant
By Dawn
July 3, 2015 3:30:55 PM MDT
Well Being has such a pleasant smell...not overwhelming, just very pleasing
10
By DawnDeven
May 12, 2015 12:49:07 PM MDT
this is better than Peace and calming to me!!!!!!
yummy!
By JECNY
April 20, 2015 3:06:52 PM MDT
I just LOVE this scent..it arrived today..and after a long stressful day at work, a dab of this on my wrists, and a couple of deep breaths.....so invigorating-yet relaxing...this is one of my favorite scents!!!!!!
Relaxed
By Susan
March 31, 2015 6:52:18 AM MDT
Nice oil for stress relief
potent ion many levels
By Susan
January 28, 2015 1:58:38 PM MST
This incredible blend seems to bring mind, body and spirit to attention in a very powerful way. I've shared it with co-workers who are struggling with feeling overwhelmed, and in every case they leave my office with a really big smile on their face. Recommend it for every work place (as well as home).
See all
Hide all