The Ultimate Camping Kit
Sheild, Repel, Suture Ointment
The Ultimate Camping Kit includes Jade Bloom's all natural

SHIELD

sunscreen, 

REPEL

bug spray & SUTURE Healing Ointment... three must have's for all of your camping adventures! Avoid toxic chemicals with both of these products and keep your family safe from the harsh sun and pesky bugs.
THE STORY BEHIND THIS BLEND: REPEL was formulated by 2 employees (Adam & Smay) that moved to Hawaii for 3 months to work on an organic farm.  When they arrived, they discovered that the warm humid air created the perfect breeding climate for mosquitoes and they couldn't ever get away from them.  After unsuccessfully trying many natural products marketed as insect repellents, and not willing to put the harmful chemicals on their body from popular repellents such as OFF, they decided to develop their own formulation using solely Jade Bloom 100% pure essential oils.  REPEL is the successful outcome of their adventures and the reason they never hassled with mosquito bites throughout their journey. Thank you, Adam & Smay, for your work in Hawaii and for sharing your anti-insect formulation with our customers.
Naturally

repels insects including mosquitoes and ticks

Convenient spray top for quick and easy application over any exposed areas of the skin

Moisturizes and softens skin

Sweet almond oil base is hypoallergenic and safe for baby's soft and delicate skin as well as those with sensitive skin

Wonderful citrusy aroma repels insects but attracts humans
HOW TO USE
To naturally REPEL insects and receive the healing benefits of 100% pure essential oils and the vitamins and antioxidants of sweet almond oil, simply spray REPEL on your skin and rub it in.  Repeat as needed every 4 to 6 hours
PRODUCT TIPS
REPEL can also be used to treat dry or damaged skin

REPEL is diluted in a 4:1 ratio of carrier oil to essential oil and as such can be a safe and effective solution for flea control for your dog
 INGREDIENTS
All Jade Bloom 100% Pure Oils
Sweet Almond Oil (Prunus amygdalus var. Dulcis), Lemongrass (Cymbopogon flexuosus), Citronella (Cymbopogon winterianus), Geranium (Pelargonium graveolens), Cedarwood Texas (Juniperus Mexicana), Lemon (Citrus Limonum), Eucalyptus (Eucalyptus globulus), Kashmir Lavender (Lavandula angustifolia), and Rosemary (Rosmarinus officinalis)
Healing Ointment
Suture Blend Infused
Jade Bloom's proprietary blend of SUTURE just got even better!
Customers have been raving about the benefits of SUTURE so we decided to make an all natural version of Neosporin that was both easy to use and safe for the whole family.

"This (SUTURE) is awesome. I use it in place of Neosporin now. It works better and makes the wounds heal up so much faster. It makes them feel better too for my kids. Must-have for a family, or anybody who could possibly get wounded (anyone). Highly recommend." - Review by Alex on 5/30/2017

*For open cuts and wounds be sure to wash thoroughly before applying SUTURE Healing Ointment to help minimize the risk of infection and improve the effectiveness.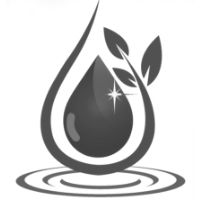 Benefits:
1. Disinfects wounds
2. Minimizes scarring
3. Promotes cell regeneration
4. Leaves Skin Feeling Clean, Soft, Silky Smooth, and Healed  
Product Tips:
1. To increase the potency of this ointment, you can add drops of SUTURE Healing Blend Oil directly to the jar and stir.  You can purchase SUTURE Healing Blend Oil by clicking here.
2. You may keep this jar in the refrigerator if a harder consistency is preferred.
Ingredients: Sweet Almond Oil, Beeswax, Shea Butter, and proprietary SUTURE Healing Blend by Jade Bloom
SHIELD SPF 30+ -- All Natural Sun Protection Blend 
Formulated with Zinc Oxide & 100% Pure Essential Oils of Myrrh, Lavender, and Eucalyptus
Plant Based - Paraben Free - Gluten Free - SLS Free
100% All Natural & It Works!
Blocks harmful UVA & UVB rays with an SPF of 30+

Water resistant & easy to apply

Nourishes & moisturizes — your skin will thank you 

Made from natural ingredients that don't compromise quality
Sunscreens in general, as well as the specific ingredients used in the production of them, have been the subject of a lot of discussion and controversy over the last decade. While it's generally agreed upon that chemical sunscreens have short-term as well as long-term health risks, more companies are utilizing mineral ingredients in their sunscreen formulations.
While most sunscreens claim to use either mineral barriers or chemical barriers in their formulations, seeing the words "Mineral Ingredients" on a label is not an automatic indicator of its efficacy or safety. Even sunscreens that boast their use of "Natural Mineral Ingredients" on their label will more often than not use harmful chemicals in conjunction with those minerals in the interest of either boosting their SPF or lengthening the formulations shelf life.
When selecting a sunscreen that's right for you and your family, it's important to consider the following:
-Typically, sunscreens on the market currently use 1 method of filtration of UV rays: Chemical and Mineral. They are vastly different from one another, and generally, mineral sunscreens are considered the safer option.
-More than half of the commercial sunscreens that are allowed to be on shelves here in the US would never make it to market in most European countries due to the more stringent standards overseas regarding UV protection.
-As indicated by the recent Environmental Working Group (EWG) study, 72% of sunscreens tested contained either inadequate (or falsely advertised) sun protection or contained ingredients considered harmful by the FDA.  ( https://www.ewg.org/sunscreen )
-16% of sunscreens advertised as "Sport" sunscreens contained Retinyl Palmitate, which is a Vitamin A derivative linked to speeding up the growth of cancerous cells by 21%. The inclusion of this ingredient allows companies to put the words "Anti-Aging" on their labels, but the minuscule anti-aging properties of a Vitamin A derivative does not counteract it being a cancer-causing agent.
-65% of non-mineral sunscreens contain oxybenzone, which is especially concerning, as it is an "endocrine disruptor" meaning it leads to the reduction of sperm count in men and endometriosis in women.
-While convenient, spray sunscreens should generally be avoided, as most ingredients used in sunscreens (even mineral sunscreens) are harmful when inhaled. However, mineral sunscreens in lotion form do not pose this risk of airborne mineral inhalation. Mineral sunscreens that do not use micronized or non-nano minerals also do not pose the same risk of unintended absorption. If using a mineral sunscreen, micronized or nano zinc oxide/titanium dioxide should not be used, as those smaller particles can be absorbed into the skin and have been shown to cause damage to the liver, spleen, stomach, and pancreas.  
( https://link.springer.com/article/10.1007/s11051-007-9245-3 )
While it's safe to assume that mineral sunscreens are generally a safer bet than chemical filters, it is not safe to assume that all mineral sunscreens are created equal. Titanium Dioxide is a commonly used ingredient in mineral sunscreens and while it protects the user from UVB rays, it doesn't come close to providing the UVA protection that zinc oxide is able to provide. Non-Nano-Zinc Oxide is widely considered the most effective and safest active sunscreen ingredient when it comes to mineral sunscreen, as it is broad spectrum (meaning it protects from UVA, UVB, and UVC rays.)
As part of our commitment to provide our customers with the highest quality ingredients, we have decided to utilize non-micronized/non-nano Zinc Oxide as our primary active ingredient in our brand new sunscreen known as SHIELD.
Jade Bloom All Natural Sunscreen Ingredients:  Coconut Oil, Jojoba, Zinc Oxide, Myrrh, Lavender & Eucalyptus Essential Oils
The Coconut and Jojoba oils in our subscreen contribute to the formula's moisturizing benefits and it's emollient nature.
We use non-micronized/non-nano Zinc Oxide, as it is the safest broad-spectrum mineral sunscreen ingredient on the market. Our use of non-micronized/non-nano Zinc Oxide ensures that the particles are not too small. This prevents the Zinc Oxide from ever absorbing completely into the skin, which can pose health risks.
So many sunscreens on the market artificially fragrance their formulas with "beachy" scents like bananas or coconuts. As our customers have come to expect, harmful artificial fragrances are not something we'd ever incorporate into our products. For this reason, we scent our sunscreen naturally with Myrrh, Lavender, and Eucalyptus
More Information

| | |
| --- | --- |
| Uses | Skincare |
Customer Reviews
100%
of customers
recommend this product
This is definitely a purchase ...
May 14, 2020
Advantages
I bought this kit about a week before my husband and I were going on a warm spring hike. I took a small bottle of the shield and the repel bottle in my pack. It was handy for me, and they worked great. This is one of the best sunscreens that actually protect my fair skin. With this being a multipurpose kit, it is worth the purchase. It can be used for hiking (all three of them), camping etc.. The repel keeps the bugs off and even though I had some ticks on my pants, they never bit my skin. Now the suture is something I use constantly, because of cuts, bruises etc. In fact on one hike I had my tube of Suture to begin the healing process, and then used this jar for the rest of the healing of the wound.
Comment
This is definitely a purchase again product.