Details
Kashmir Lavender
100% Pure Essential Oil
This is not 40/42 Lavender, French Lavender, or Bulgarian Lavender.  Kashmir Lavender has the highest therapeutic properties of any Lavender oil and is exclusively sourced from a small family farm in the Kashmir region of the Himalayan Mountains.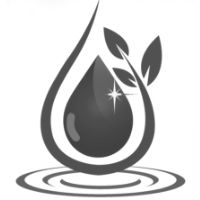 100% Pure Therapeutic Grade Lavender (Kashmir) Essential Oil
Scientific name: Lavandula angustifolia
Oil origin: Flowers
Extraction: Steam distillation
Aroma: Floral, sweet
Odor strength: Medium
Evaporation: Middle note
Quantity: 10ml
Kashmir Lavender is the most rare and treasured lavender in the world. It is grown exclusively in the Kashmir region of the Himalayas. The unique climate and elevation create for a sublime lavender scent and increased therapeutic value.
Lavender has been associated with purity and cleanliness since its infancy with the etymology stemming from lavare "to wash." Contemporary aromatherapy as we know it today is invariably intertwined with lavender. The French chemist Rene-Maurice Gattefos was in his lab when he accidentally burned himself badly. With no time to waste, he submerged his hand into the closest liquid to him, lavender oil.  Astonished at the rate of recovery and minimal scarring from the burn, Rene began to study essential oils and applied oils on soldiers during World War I. 
Lavender is one of the few essential oils that can be applied directly to the skin without dilution. Lavender oil is the go-to essential oil and one of the most popular essential oils in the world.
Kashmir lavender essential oil is a rare and treasured addition to cosmetic applications, personal care formulations, soaps, perfumery, incense, candles, and aromatherapy. 
Disclaimer:
The above statements have not been evaluated by the FDA
This information is for educational purposes only, it is not intended to treat, cure, prevent or, diagnose any disease or condition. Nor is it intended to prescribe in any way. This information is for educational purposes only and may not be complete, nor may its data be accurate.
Safety precautions: Extremely potent use with care.  Consult a professional reference for correct dilution ratios prior to application.
Avoid in pregnancy and lactation. Keep away from eye area. Keep out of reach of children.
You won't find a higher quality 100% pure Kashmir Lavender anywhere!
Additional Information
UPC Barcode
641990783834
Scientific Data

U.S. National Library of Medicine

"Lavender is traditionally alleged to have a variety of therapeutic and curative properties, ranging from inducing relaxation to treating parasitic infections, burns, insect bites, and spasm. There is growing evidence suggesting that lavender oil may be an effective medicament in treatment of several neurological disorders."

"Lavender was used in the treatment of anxiety disorders and related conditions."

"Lavender has been suggested as an excellent natural remedy to treat insomnia and improve the sleep quality."

"Lavender reported to be useful in the treatment of acute as well as chronic or intractable pain."

"The use of aromas to modulate affect and mood has been reported by several ancient and medieval physicians. The positive effects of different medicinal plants as cognition enhancers have been reported."

Complete Scientific Study Available: http://www.ncbi.nlm.nih.gov/pmc/articles/PMC3612440/

 

"The results revealed that lavender oil caused significant decreases of blood pressure, heart rate, and skin temperature, which indicated a decrease of autonomic arousal. In terms of mood responses, the subjects in the lavender oil group categorized themselves as more active, fresher relaxed than subjects just inhaling base oil."

"The findings provided evidence the relaxing effect of inhaling lavender oil."

Complete Scientific Study Available: http://www.ncbi.nlm.nih.gov/pubmed/22612017


  

"The present study suggests that inhalation of lavender essential oil may be an effective and safe treatment modality in acute management of migraine headaches."

Complete Scientific Study Available: http://www.ncbi.nlm.nih.gov/pubmed/22517298

 

"The results of this study reveal (in vivo) the analgesic and anti-inflammatory activities of LEO [Lavender Essential Oil] and demonstrates its important therapeutic potential."

Complete Scientific Study Available: http://www.ncbi.nlm.nih.gov/pubmed/26247152

 
Customer Reviews
Love it!
By Donitta cody
February 17, 2018 6:35:24 PM MST
Lavender is a must have in my cabinet! Great for sleeping, relaxing & it smells great!
Can't go without!
By Lesley
February 16, 2018 5:15:05 PM MST
A mainstay in our house. It blends with almost everything.
Kashmir Lavender
By Amy
February 15, 2018 2:56:42 PM MST
Excellent essential! Use it in blends, diffusers. Helps calm frazzled nerves before kids testing. I 3 days ago had a horrible migraine and used a couple of drops on my temples as well in a diffuser. A must have in your collection!
My absolute fav lavender ever!
By Amy Janes
February 3, 2018 1:43:34 PM MST
I can't get enough of this oil & my kids love it too. We use it every single evening in our house. Going to have to order the big sized bottle to keep up with our use!!! Love it!!
My favorite
By Kate
January 26, 2018 6:20:22 PM MST
I love this Kashmir Lavender! I use it almost everyday. It smells so amazing!
Delish
By Tiff
January 24, 2018 7:47:30 PM MST
Another favorite of mine. Much better than other companies that I have tried!
Go to essential oil
By Louise
January 12, 2018 2:52:13 PM MST
Everyone should have this oil in their collection.
Awesome oil!
By Greenman
December 27, 2017 4:16:48 PM MST
So many uses for this magical oil!
Best lavender by far!!!
By Mmmmmmmmm peace
December 23, 2017 9:24:16 PM MST
Hmm where to start??? This oil is the master of all. From diffusion before bed, to rubbing on my sons body when he's not feeling well..
To even adding a drop to his favorite stuffed pikachu doll for maximum snuggles
Ant Bites and Calming
By MGlass0807
December 14, 2017 8:52:55 PM MST
My Mother in Law was very ill in our home. She would become very uneasy and agitated. I would put about 20-30 drops of lavender in a 4 ounce spray bottle and add water, then I'd spritz it around her room. The next thing I knew she would be sleeping peacefully. When we would wash her hair, I added lavender to the water we used to rinse her hair, she relaxed during her bath and fell asleep promptly afterwards.

In Texas, we have fire ants... my niece kept stepping in them (not being from here) and we would apply lavender and instant pain relief! Nothing else ever did this for me growing up - maybe why I learned NOT to step in them!! hahaha
Very good quality, pure essential oils
By Elisa Rendon
December 14, 2017 8:48:06 AM MST
Essential oil of purest quality, I use it in diffuser to relieve migraines, it's great help
Sleep
By Dolorez
December 9, 2017 8:39:33 PM MST
I love lavender, I alternate my lavender they all smell so wonderful. I sleep so peacefully. I highly recommend it.
Excellent Product
By BillieJo
December 1, 2017 2:37:18 PM MST
This is a very luxurious oil at a terrific price. Wonderful scent that is truly magical! I highly recommend this oil used alone or in a personal blend!
do I have an allergy???
By diane
November 24, 2017 1:53:13 PM MST
lavender is the only oil I've had problems with. I initially used it topically with peppermint for a migraine. My headache eased for about 30 minutes, then got worse so I reapplied. Within an hour my headache was even worse. I had no thought of this pain coming because of the oil. I then decided to lie down for a while. I put 3 drops of lavender & 2 of peppermint in the diffuser by my bed. I fell asleep and when I awoke i had an excruciating headache. Everyone tells me it couldn't be from the lavender but I have no desire to try it again. I think we must always start slowly!
One of my top favorites!
By Priscill
November 20, 2017 1:32:28 AM MST
This is one of the oils that I must have at all times. Smells INCREDIBLE.
A staple in my collection.
By Whitney
November 7, 2017 8:33:28 PM MST
I love this lavender oil. I combine it with unrefined coconut oil and use it as a face moisturizer. I also add it to my laundry for extra cleansing power and a lovely scent. It's a staple in my collection and one I repurchase ahead of running out.
Review on entice
By Pinklady56
November 2, 2017 2:00:22 PM MDT
I don't like it and neither does a friend or my husband. I have 2 of them one open used twice and one still seaked. Not sure what I'm going to do with with them. I do like Jade's oils the bath bombs I got is ok but won't order again not worth the money. I was hoping it would of been like a bath bag I got at BB & B. AND IT WASN'T but I can't get it there either anymore :-(
Awesome Oil!!!
By MelissaM
October 29, 2017 7:37:04 AM MDT
Awesome oil when compared to the expensive MLM version!!! I love this AND the Bulgarian Lavender!!!!!!!
Amazing
By Brooke
October 28, 2017 7:52:08 PM MDT
The smell is incredible and it relaxes the body and mind. It helps with spasms and aches and heals wounds. It is definitely favorite!
This is definitely a keeper
By Melodie
October 22, 2017 8:01:21 PM MDT
This is by far one of my favorite Lavender scents. Very relaxing and calming.
Absolutely the best
By Pipgirl
October 21, 2017 5:11:07 PM MDT
I didn't think lavender could smell any more lovely, but I was awakened by the richness and depth of the Kashmir Lavender, it's so different... like lavenderX100000! No other lavender could ever compare. It's an experience for sure!
great product
By Khristy
October 21, 2017 5:07:40 PM MDT
Love this oil
By Julie
October 20, 2017 4:08:40 AM MDT
Scent is so calming great oil
Amazing product
By Kim
October 16, 2017 1:02:16 PM MDT
I have used many different brands of lavender oil and Jade Blooms is my favorite, the scent is very calming and I use it often for myself and my kids.
Amazing!
By Sandy
October 15, 2017 8:22:38 AM MDT
I am very happy with this lavender! This is one of the first products I have ordered from Jade Bloom, and I am super impressed. This lavender smells so good, better than any other I have used. I will most definitely be ordering again! :)
Amazing
By Julie
October 13, 2017 3:49:20 PM MDT
This is the best lavender I have ever used!! The scent alone sets it apart from other lavender
So many uses!!!!
By Earth Girl
October 10, 2017 11:55:04 AM MDT
I use this for just about everything! I use this as part of my daily skin routine, diffuse it in my son's room at night to help him sleep, on his wrist and behind his ears to help when he's feeling anxious. We use it on burns, cuts and scratches, sun burn, etc.! I don't know if there is anything this oil isn't good for! :-)
Relaxing
By Angelica
October 7, 2017 12:52:00 PM MDT
I just love the all the different ways I can use Lavender. Not only is it calming, smells good, it's also relaxing. It is good for pain when blended with the right EO too.
Fabulous
By Jelena
October 6, 2017 4:14:37 PM MDT
I received my lavender today and was super excited to smell it since Jade Bloom says it's the most sought after lavender. I can tell you I wasn't disappointed. It's slightly sweeter smelling than other lavender oils I've sampled. I mixed this with vetiver in my diffuser this afternoon. I had surgery last week and have been struggling to rest. I'm not kidding I was out in 10 minutes. Very pleased with this purchase.
Wonderful
By Debbie
October 1, 2017 9:16:16 PM MDT
Lavender has always been one of my favorite oils and this one is the best. So many helpful uses for relaxation and skin issues.
Lavender to the rescue
By Ashley
September 25, 2017 6:45:52 PM MDT
I dab some under my nose when I can't sleep, that way I can inhale the calming sent and not annoying my husband with running the diffuser at night. Also helped when I had a bruise and burn! Soothes them right up. Very calm and soothing oil
Lavender
By Kelly
September 25, 2017 12:46:10 PM MDT
I love this lavender, I made bath salt with lavender oil and when I got out of the bath I was so relaxed. I diffuse Kashmir lavender in my 5 year olds room to help her sleep.
Amazing!
By Annie
September 24, 2017 10:59:47 PM MDT
This is a high quality oil from Jade Bloom that deserves a place in every essential oil fanatics collection. Lavender has so many uses. I like to use it aromatically because I adore the smell. I also will put a drop or two on my pillow to help me sleep. I will apply topically as a perfume as well, and keep a bottle on me in stressful situations to take a smell of to help calm me down.
Sweet dreams
By SH
September 22, 2017 7:45:10 PM MDT
I love adding this to my kids baths before bed
Sublime
By Lilli
September 16, 2017 12:37:46 AM MDT
Lavender has always been one of my favorite calming and therapeutic scents, so this was a must-have for my oil collection. Jade Bloom never disappoints, as this oil is very high quality. I like to take a whiff out of the bottle to relax and mix it with carrier oils to apply on my face. Very soothing.
Relaxing
By Tammy d
September 14, 2017 5:27:16 PM MDT
Wonderful scent will place a drop or two on my pillow and drift off to sleep
One of my favorites!
By Earth Girl
September 14, 2017 12:57:54 PM MDT
Use this daily on my face, also use for burns, cuts, and to also ease my son's anxiety. So many uses in one little bottle! :-)
Favorite Bath addition
By Natasha
September 13, 2017 1:21:18 PM MDT
I love adding this to my bath with Epsom salts! Very relaxing and eases those muscle pains!
Such a lovely scent
By TeaRhapsody
September 12, 2017 4:29:02 AM MDT
Jade Bloom's Kashmir Lavender has me over the moon with it's lovely scent. Being neither overpowering nor under-whelming, it has a scent that is so soothing. I now use it with my wool dryer balls for all the bedding. Well worth adding to one's essential oil collection!
Love this stuff
By Jessica
September 8, 2017 4:56:59 PM MDT
One of my most commonly used oils.
Amazing
By Adrea
September 7, 2017 2:04:48 PM MDT
Such a great scent. The best Lavender I have ever bought
Lavender
By Tiff
September 5, 2017 4:33:32 PM MDT
I can't get enough of this. Keep ordering more bottles. A must in my diffuser each night before bed! Love it!
Great
By Annie
September 5, 2017 10:43:54 AM MDT
Love this lavender! I use for so many things. Cuts, burns, sleeping, headaches, etc..
what would i do without this!
By Allison
August 30, 2017 3:40:32 PM MDT
What would I do without my lavender? I use lavender every single day, it is my go to for sure! I use it for burns, bites, and to sleep!
Relaxing
By Sherrie
August 29, 2017 9:26:07 PM MDT
Best oil for getting all the kids to calm down at night to go to sleep!
Sweet lavender
By Alex
August 29, 2017 1:41:12 PM MDT
I love this lavender by JB. It smells very sweet. Of course, it has a relaxing effect on your mind and body. Ahhhhh....
I love this Oil!
By Mechille
August 29, 2017 8:19:35 AM MDT
This oil is my go to for EVERYTHING AND ALL THE TIME! This Lavender is the best...for room diffusers, on your body on your petsite, in your bath. Thank you Jade Bloom for this exquisite oil.
Love it
By Maurie
August 28, 2017 3:07:58 AM MDT
I use this in the difuser and it helps me to relax and sleep. It smells nice too
Love It
By ashley
August 25, 2017 5:41:40 PM MDT
Best Lavender Essentail Oil
By lealaken
August 23, 2017 8:19:37 PM MDT
There is something truly special about Jade Bloom's Kashmir Lavender. The scent is so unique and beautiful. I rub a few drops on my hands and then rub it on my pillowcase. It's pure joy to fall asleep and awaken to that wonderful scent.
IT IS AWESOME
By Bear
August 19, 2017 10:11:30 AM MDT
I love this oil. My sister bought it and it is amazing, my husband and I use on our pillows at night to help slip into a relaxing sleep. Thank you Jade Bloom
We love this product from relaxing the pets in our care to soothing akin irritations!
By TransFURmations Pet Spa
August 17, 2017 6:39:21 AM MDT
We love this product from relaxing the pets in our care to soothing skin irritations!
awesome
By Verla
August 11, 2017 12:52:12 PM MDT
I truly love this oil, the fragrance is awesome and I will continue to use it! I use through the day and always at night before going to bed, it helps me sleep
Love it.
By Kristen
August 8, 2017 5:10:01 PM MDT
I'm still new to the essential oils still trying to figure it all out but this Lavender smells wonderful and I use it in my defuser and it session to work well.
All oils have been great
By Vonnie
August 8, 2017 7:40:22 AM MDT
I love how fast the shipping is. I love the bottles. So far, all oils I have ordered, smell great. I haven't had the opportunity to use them all, but the ones I have used have been marvelous. I also live the special offers.
A definite favorite!
By Melissa
August 7, 2017 7:06:21 AM MDT
I use Lavender for all kinds of things. It is by far one of my favorite oils!
The best!
By Kathleen
August 6, 2017 12:10:24 PM MDT
This is the best lavender oil I've ever used. I use it for skin blends all the time. Great for calming and stress relief also.
Soothing
By Sonia
August 1, 2017 11:00:40 PM MDT
Such a soothing scent. I use it on my pillow cases whenever I have a hard time falling asleep.

This essential oil is definitely a keeper in my book!
One of my favorites
By Chloe
August 1, 2017 1:43:08 PM MDT
I use lavender for almost everything! Great in the diffuser, great for sunburns, dry skin and so much more!
The best lavender
By Faye
August 1, 2017 6:01:33 AM MDT
JB lavender is to die for. It. You can't say enough about lavender. It's great for EVERYTHING!
Heaven!
By Cindi
July 31, 2017 6:08:13 PM MDT
I'm in heaven! A few drops of this oil on my pillowcase at night, and I drift off to a relaxed, peaceful, and heavenly sleep!
Amazing quality
By Leslie
July 29, 2017 6:29:24 PM MDT
This is the oil to have the uses are endless. I use this oil daily. I love the smell of Jade Bloom lavender and the price is amazing. I'm truly impressed
Rare Kashmir Lavender
By Barbara
July 28, 2017 1:09:02 PM MDT
nice light scent when diffusing. Has a calming affect when diffused, especially at night.
Perfect accent
By Charles
July 28, 2017 10:14:39 AM MDT
What a great product. I use this for a variety of reasons in my diffuser with a few different blends. So far - Lavender + Texas Cedarwood; Lavender + Vetiver. I cannot wait to branch out to get more oils.
Wonderful!
By Suzan
July 22, 2017 8:40:15 AM MDT
I use this lavender a lot! I love it in my diffuser. I also put it in a roller bottle with coconut oil to treat itchy bug bites and such. At this price, I never have to worry about keeping a good supply.
Favorite
By Sherrie B
July 22, 2017 8:22:25 AM MDT
I've used other lavender oils but this is by far my favorite.
Everyday
By Tamara
July 18, 2017 7:53:11 AM MDT
I have made a relaxing oil for my grandchildren and trust only Jade Bloom for my essential oil.
Lavender eo ♥
By Tess
July 17, 2017 9:05:46 PM MDT
Jade Bloom has one of the finest lavender essential oils on the market! I've been a fan of lavender for 30+ years, and when I first tried JB's oil, I was so pleased!! LOVE IT!!!
Love it
By Suzayne
July 17, 2017 10:36:36 AM MDT
Every night oil!
By Dawn
July 16, 2017 7:06:34 PM MDT
I use this oil every night to ease me to sleep! I am not necessarily a big fan of the scent of lavender but still use it nightly. Also my son burned his hand & this IMMEDIATELY took the pain away!
Grandson's favorite
By Lynn
July 14, 2017 7:25:41 PM MDT
I used this on a bug bite my 2 year old grandson had on his back. Every time I put it on him, he smiled and said "Better".
my favorite
By Jennifer
July 13, 2017 7:45:32 AM MDT
This is my go to oil for everything from cuts and bug bites to perfume!
MUST HAVE
By Amber
July 12, 2017 8:47:31 PM MDT
I will be completely honest and say that I am not usually a fan of Lavender scent....but of course it is a must have because of its versatility. When I opened this Lavender I was very pleased...the scent is AMAZING!!!
Works for it's purpose
By Kristen
July 12, 2017 5:52:41 PM MDT
Works for it's purpose but lighter scent than YL lavender for diffuser
Love!
By Love!
July 10, 2017 5:40:37 PM MDT
Best lavender I have ever been able to find!
Best ever
By Shannon
July 10, 2017 2:14:52 PM MDT
Gotta say I have tried other Lavender oils and none compare. I use it for anxiety for myself and use it for my daughter prior to big tests. This Lavender oil is exquisite. The aroma is intoxicating
The BEST lavender
By Mandy
July 9, 2017 9:46:05 PM MDT
This is the absolute best lavender I've ever tried, and I've tried 6 brands now, including the big companies. So very pleased!!
Lovely Lavender!
By Angela
July 8, 2017 10:14:03 PM MDT
Most gorgeous lavender oil ever. Many other brands have irritated my sinuses or skin but Jade Bloom has passed the test. Gentle enough for skin wound healing, scar repair, and facial uses. Love it!
LOVE!
By Toni Lynn
July 8, 2017 4:45:58 PM MDT
Everyone in the house LOVES this!!! I'm almost out! :(
Best lavender oil I have ever used
By Kim
July 7, 2017 1:12:30 PM MDT
I love this oil, it is the best lavender oil I've ever used! Smells great, use this daily for multiple things.
LOVE
By Morgan
July 7, 2017 1:03:06 PM MDT
I've always loved the smell of lavender and this one just smells so good my mom got me two bottles of it and I use it ALL of the time for diffusing, deodorant, perfume, and bug bites. I even use lavender in my homemade spider repellent spray.
Great Choice for Lavender
By Jennifer
July 7, 2017 11:49:19 AM MDT
After using another brand of Lavender (that I enjoyed) I came across this! I always have two bottles at all times. Diffuse, add to lemonade, a couple drops in bathwater or homemade bath salts, on my kiddo's feet to help her relax, burns, and just to make things smell good in general :)
The best lavender
By michelle
July 7, 2017 11:38:45 AM MDT
This is the nicest lavender I have ever smelled
Staple in my home!
By Kayla
July 7, 2017 8:24:47 AM MDT
This smells amazing, and so fresh. I have already purchased 3 bottles and I will always come here for more. I truly think Jade Bloom does so well with their products, and I know I am getting QUALITY at a great price.
My new favorite essential oil.
By Rowan
July 5, 2017 4:27:28 PM MDT
I was really surprised and impressed by Jade Bloom's Kashmir Lavender. I didn't think it would smell the way it did. It smells like your in a fresh lavender field on top of a misty mountain.

First you smell very fresh lavender as if standing in the middle of a lavender field, then you can slowly smell the fresh air of a misty mountain. This is the only way I can describe it. I thought at frist I was imagining it. I had several family members and friends smell it and describe what they smelled to me. They all pretty much said the same thing. I'm glad I wasn't the only one who smelled this wonderful oil in the same way.

I defuse the Kashmir Lavender every night since I have received it. It's so calming, refreshing, and relaxing. I have many other types of essential oil lavender but in my opinion, this one to me seems unique. This is now my favorite essential oil.

Thanks Jade Bloom :)

Use lavender oil for burns!
By Julie
July 3, 2017 4:39:03 PM MDT
I just wanted to say I'm a believer now! While baking, I burned my hand on an oven rack. I immediately ran it under cold water which helped, but the pain remained. I iced it, but the pain remained. Lavender oil was recommended so I decided to give it a shot. I put it on the site and initially (for like one second) it hurt more, but then ... the pain was GONE. I put on another dose before going to bed and it hasn't hurt one tiny bit since - not even a twinge. I can already tell the scarring will be minimal and I attribute it to the oil. You can be sure we'll be keeping lavender oil around! Go Jade Bloom!
High quaility
By Brassai
July 3, 2017 10:27:17 AM MDT
I personally love adding this to my bath water.
Love
By Melinda
July 1, 2017 6:57:06 AM MDT
This is a great eo. I use this daily. I have tried other brands that are supposed to be "the best" and Jade Bloom works just as well for me. Plus, they are friendlier to my wallet.
Lavender
By Norma
June 25, 2017 2:49:54 PM MDT
I love JadeBloom lavender. It is one of my go to oils. Add it to my homemade deodorant and rub it on after a long 12 hour shift
High quality!
By Jill
June 12, 2017 4:22:05 PM MDT
I have tried many other brands including the name brands we all know. This Kashmir lavender blows them all away.
Amazing quality
By a
June 10, 2017 6:43:12 PM MDT
Lavender oil is awesome for so many things! It's perfect for relaxation.
Must have oil
By Amber
June 9, 2017 7:03:32 PM MDT
I love this oil! I love diffusing it at the end of the day and also love using it in the bath.
GREAT PRODUCT GREAT PRICE
By LISA
June 5, 2017 1:36:39 PM MDT
lavender essential oil is fantastic for many things, at our house our favorite uses are for any kind of skin problem esp. burns [it heals burns miraculously!!] and relaxation
Love it!
By Michelle
June 5, 2017 8:19:16 AM MDT
Love this lavender. The smell is nice. I use for many different things, acne, headache roller ball, diffuse. It is very relaxing. Thank you JB for offering such awesome oils at affordable prices!
Fantastic!
By Veronica
June 4, 2017 6:52:14 PM MDT
This is the best lavender I've ever used - even better than my high-priced French Lavender by doTerra. I use it not just for relaxation, but mostly for all my therapeutic blends, and most recently for bug bites. My nephew in particular has some pretty severe allergic reactions to things and his hand swelled badly after some sort of bug bite. Within minutes the swelling and redness were gone after applying this Kashmir Lavender. I'm constantly impressed by the quality of Jade Bloom oils and they've become become my first choice now not just because of price but because of quality.
Love it
By Mary
May 18, 2017 10:06:29 AM MDT
I diffuse this oil with Bulgarian lavender. This is a great blend to help me relax!! Love this!!
lavender
By Scn76
May 1, 2017 6:12:42 PM MDT
I use this lavender daily...I love it in my bath, every room...great quality!
Not bad (from a lavender hater)
By Literate Griffin
May 1, 2017 9:18:52 AM MDT
I have lavender. There, I said it.

I also know that a.) I'm a minority, there, and b.) it is an INSANELY useful EO.

The scent of this oil does not bother me as much as some I've experienced. When my husband had a migraine the other day, it was lavender to the rescue. (Same with my son, last night.)

I have a number of things in the works that call for lavender, and expect to deplete my little bottle in the next few months. I'll definitely be ordering more when I do.
Amazing subtle notes
By Brenda
April 26, 2017 7:12:55 PM MDT
I am quite picky about lavender. I was never drawn to the fragrance, and even avoided it for a long time. As I came to learn all the amazing benefits, I started seeking out a lavender with a scent that wasn't too stringent. While there are other brands that are nice too, THIS particular variety has the most amazing undernotes that really round out the scent. My daughter's in particular love and gravitate towards lavender. Blending with vanilla is absolute heaven!
Amazing quality oil and great price too!
By Lindseyky85
April 5, 2017 10:52:06 AM MDT
Lovee this Lavender! Fabulous quality and amazing price that you just cant beat! I totally recommend
Nice oil.
By Laura
April 4, 2017 2:39:00 PM MDT
Am on second bottle. I was looking at a lavendar plant yesterday to buy, it smelled just like this bottle of oil. Use in creams I make (I always dilute any oils) and in diffuser a lot. Would recommend Jade Bloom oils, quality w/o the middle man price :)
Best lavender I have ever used
By Christine
March 22, 2017 8:53:00 PM MDT
I have been using Young Living Essential Oils since 2003. I thought I would try jade bloom because they are therapeutic grade. I had been trying to heal a sore 4 weeks with Young Living lavender I got this lavender from Jade Bloom and the sore healed overnight. It is the most wonderful lavender I have ever used in my life and I am going to start buying all their products they are a wonderful company with wonderful products
Love Jade Bloom
By Karen
March 20, 2017 8:44:01 AM MDT
I use lavender in my diffuser every night. I can tell in the morning if I don't use it. My husband who isn't in to things like oils waits for me to set it up every night. He even told me to buy another diffuser so we could have one in both bedrooms when the grandchildren come to stay! When I say "I have an oil for that", he is willing to try them. I love Jade Bloom and their customer service.

a crisp light lavender oil
By Jacquelyn
March 6, 2017 5:39:12 PM MST
Lavender is lavender but I did find this one to be particularly light and crisp. Plus, I trust that it is safe to use internally. What more can you ask? -- Except for it to be grown in some of the cleanest air on the planet, the Himalayas.
Delicious
By ZPS
March 4, 2017 5:12:25 PM MST
This oil is amazing. I use pretty much every night and the scent is incredible. It fills up my whole room, rich but not overwhelming.
Disappointed
By ItsJusNik
February 28, 2017 6:07:17 AM MST
Nightly, I use lavender EO in my daughter's atomizer. I excitedly ordered the Kashmir Lavender EO with high expectations, but I was sadly disappointed. It is FAR from strong. I need to use 7-8 drops in order to (remotely) gain the same aromatic qualities I gain from competitors' 3-4 drops.

COMPANY RESPONSE - February 28, 2017 6:31AM - ItsJusNik, we're very sorry to hear that you were disappointed with our Kashmir Lavender. Please contact our customer support and they'll assist you in returning it for a full refund. We'll even pay the return shipping costs.
Lavender
By Mary
February 20, 2017 1:52:50 PM MST
One of mine favorites love the smell so much.I have lavender flower in the bathroom just spray a little on those and your bathroom even smell wonderful that way to.Love the scent.For burns and calming effect is just great to.Take it alot. To places i go.
Lavender Love
By Abby
January 28, 2017 7:02:02 AM MST
My #1 favorite- this lavender smells amazing. I use it at night in a diffuser and I fall asleep so much more relaxed. A drop or two in my nightly face cream is delightful as well. I will definitely be ordering more of this when it gets low!
Never received the product I paid for!
By Kimberly
January 23, 2017 8:40:18 AM MST
I never received it! Paid for it but I still haven't received it. I was told it was out of stock.
So very nice to diffuse!
By Pamela
January 19, 2017 3:37:27 PM MST
This took extra time to receive since it was out of stock but now that I have it, it was worth the short wait.
Love it
By Melanie
January 19, 2017 10:23:23 AM MST
Jade Bloom has produced the best Lavender I have tried so far. I connect so much better with it's subtlety than some other brands more powerful version. Love it.
This is a great quality Lavender oil!
By Zach
January 17, 2017 9:35:48 AM MST
I have used other brands of Lavender oil, the MLM brands DT and YL, and this Kasmir Lavender oil is superb quality with a great price! I even think it is better than DT or YL! Jade Bloom is now my go to essential oil place, thank you Jade Bloom for making high quality essential oils at a great price!
This oil is a keeper
By Deborah
January 9, 2017 7:59:58 AM MST
Everyone needs a bottle of lavender. A multitude of uses
Love
By Karen
December 27, 2016 7:33:59 PM MST
Just Received
By Deborah
December 23, 2016 7:46:59 AM MST
Have not tried this lavender as of yet. But I do love lavender so I'm sure I will like the Kashmir
Use at bed time
By Luann
December 9, 2016 8:27:53 PM MST
This is my second bottle. I use it primarily at bed time to relax and to help fall to sleep. I either use it in a diffuser or put a dab on my pillow. I also add it to apple cider vinegar along with other EO's for rinsing my hair.
Amazing
By Kaitlyn
December 5, 2016 4:44:53 PM MST
I love my Lavender for burns! It takes it right down!
Excellent quality
By Yvonne
November 25, 2016 4:39:12 PM MST
Love lavender. Use for burns, calming and allergy relief. I take it with me everywhere. Great price!

A must have!!
By Lisa
November 25, 2016 11:05:52 AM MST
This oil is a staple in my essential arsenal!! Lavendar is amazing for toning down stress as well as helping to heal burns, cuts and scrapes. I use lavender oil almost daily.
Jade Bloom oils and products are the highest quality at prices everyone can afford.


wonderful aroma
By Sheila
November 20, 2016 7:59:59 AM MST
Absolutely loved this oil
Works and smells great!
By Bonnie
November 14, 2016 5:45:21 PM MST
My son was stung by a wasp so I put this in the sting. It took the sting and swelling down in no time. Next day no sign of a sting!
Love it!
By Pamela
October 30, 2016 7:49:22 PM MDT
Lavender is my favorite... I use it almost every every night to improve my sleep. Thanks Jade Bloom!
RARE KASHMIR LAVENDER
By Talia
October 26, 2016 6:15:44 AM MDT
The smell is amazing and it helps with many things -- I use it bath to relax and also to massage feet for stress. Beautiful in perfume also.
Clean pure smell
By Heather
October 11, 2016 11:46:04 AM MDT
I had been using Young Living Lavender oil. So when I received Jade Bloom's Kashmir Lavender I did a comparison. To me and my family there was a distinct difference. The Kashmir Lavender has a pure lavender scent, where as the Young Living oil had an almost metallic or chemical hint.
Very relaxing!
By karen
September 30, 2016 1:53:00 PM MDT
love this companies credo
Must have
By Cindi
September 28, 2016 2:09:09 PM MDT
Always have a bottle with me especially good for allergies
Our go to oil!
By Kristina
September 10, 2016 2:59:26 PM MDT
We just love this oil, it's perfect for stressful times.
lovely lavender
By Vanessa
September 6, 2016 12:52:56 PM MDT
I'm very pleased with the quality of this lavender. It's effective for relaxation, burns, insect bites, and pain relief...Lovely aroma. I would purchase it again.
Awesome Oil!!
By Sandra
September 5, 2016 6:28:22 AM MDT
This my very favorite oil! It can be used for so many reasons. I love to put a few drops in a warm bath with Epsom salt. It relaxes me and calms my body.
My favourite lavender
By Jillian
September 4, 2016 5:51:55 PM MDT
I'm infact not really a fan of lavender scent, or haven't been in the past at least. Having said that, JB's Kashmir lavender is by far my most favourite of all lavender's that I've tried from the drug store brands (which I recognize aren't even lavender, though I didn't know that at the time), to YL, to other brands that I have come to know and trust.

I like to diffuse this with JB's Vanilla Oleoresin for a very calming soft, lovely scent.
Jade Bloom never disappoints.
By Cindy
September 3, 2016 2:19:20 PM MDT
I keep Kashmir Lavendar on hand at all times. I use it every night at bed time to help me snooze. I diffuse it along with a tiny drop of Lucid when my grandson is visiting or when I'm super stressed. It helps us to unwind and nod right off. I also apply it topically mixed with peppermint oil and coconut oil, to insect bites, rashes or other skin discomforts. I have tried other pricier oils and prefer JB hands down! And customer service can't be beat!
Lovely Lavender
By Katie
September 2, 2016 4:57:57 PM MDT
The lavender was the very first oil I ever ordered from Jade bloom and have ordered several bottles since then. It is the same quality as the much more expensive oil. It is warm and soothing.
perfect
By Halle
March 18, 2016 9:29:27 AM MDT
Very versatile oil, beautiful smell. I combine it with geranium oil (from JB of course!), vitamin E oil and coconut oil and use it on my face. Its great thrown in with laundry or diffused. I also put a a drop in my mascara! You can not go wrong with this lavender, my only wish is that it came in larger size!
Great Smell
By Niecy D
March 7, 2016 10:58:06 PM MST
Helps with my insomnia, relaxing smells great and before you know it sweet dreams! Highly Recommend
I carry it with me everywhere
By AK
March 7, 2016 7:29:19 PM MST
I love Jade Bloom oils. Just this Rare Kashmir Lavender alone I bought 3-4 bottles within a year. Live in warm and moist environment I carry this with me everywhere for insect bites and minor cuts for preventing from infection.
Few drops on my pillow for sleep. And just a smell for peace in mind.

Good Nights Sleep!
By Sharon
March 7, 2016 6:54:34 PM MST
I use Lavender every night! I put a drop or two on my pillow and sleep like a baby. I do not miss a night without it. Works great for burns and insect bites. Also, I used this on my dog's bed. He had congestive heart failure and would have restless days and nights toward the end. I could put a drop on his bed and within minutes he would calm down and take a nap. We used this on his last several months of life and it helped tremendously for him and us to rest. Use with caution only a drop at a time. Dog's sense of smell are very strong. This is my main oil that I will never be without! Love my Lavender!!!
Love
By Kathy
March 7, 2016 6:47:13 PM MST
This is one of my favorites. I also used it for a burn on my arm, as another user stated, it's been about a week and my arm is almost completely healed and no scars!
Great Oil!
By Dana
March 7, 2016 5:27:35 PM MST
This oil is awesome. My daughter touch our pellet stove while it was on and burned her hand bad. I put as few drops of JB lavender oil and it healed within a week! Also took the pain away instasntly! Great buy!!!
Amazing
By Sue
March 7, 2016 5:19:34 PM MST
I use essential oils from several companies. Jade Bloom produces a superior product. The Lavender Kashmir is the most amazing lavender I have used. It is superior to any other companies product. The scent is more pronounced and different than other lavender oils. I difuse it in our bedroom and in the room the dogs sleep in. I have used it for burns, works wonders.
We have one dog that is hyper. I give her lavender massages (mixed with a carrier oil) and she settles down for a peaceful nights sleep. Would recommend to anyone.
I love this
By Linda
March 7, 2016 4:48:47 PM MST
When I make my bed I put a few drops on my pillow! I also add some to my diffuser. Great product & an easy company to work with!
AMAZING LOVELY LAVENDER
By Rosa
March 7, 2016 4:31:32 PM MST
I have a huge collection of JB oils and of course there is always your favorite , well Kashmir lavender can't be beat !! Any time there a special I always dump one in my cart. It is my go to oil . Just last night my teenager is sunburned I quickly whipped up a lavender lotion - the very next morning she wasn't red at all. Kashmir lavender along with JB ylang ylang makes one of the best sugar scrubs , pillow mist ! WOW endless possibilities !! Today alone I made a lip balm & boo boo balm and both contained Kashmir lavender , I just checked I have 6 bottles on hand -- that says a lot ! It has a smell like no other lavender , crisp fresh just simply amazing ! Enough of my love for it I could go on & on , what are you waiting for add to your cart today - you surely will be back for more !!
Awesome!
By Kimberley
March 1, 2016 6:53:39 PM MST
Seriously the best smelling Lavender ever! I have never liked the Lavender smell but this stuff is amazing! It will be one I order again!
Must have!
By lynn
February 11, 2016 11:44:41 AM MST
I love this oil. I use it in my face cream. I mix it with my shampoo to help with my thin hair. It helps me sleep
I also use it in the allergy trio this a very versatile oil. Love it!
Awesome
By Sandy
February 8, 2016 4:13:36 PM MST
I love this oil for so many uses. The love how it calms anxiety and depression. I put it in diffuser, a wheelchair, bedroom, everywhere. It makes everyone feel and sleep better.
love
By Maria
February 2, 2016 11:14:13 AM MST
I love this oil. I put it in my homemade coconut oil face cream, I use it in a spray bottle with water and witchhazel to spray on our bedrooms to promote sleep. I smell it for anxiety. It works great. I've tried a few different essential oil company's and I chose jadebloom. I'm their forever customer. Jadebloom has the best quality, pricing and specials. I'm more than happy with every order and transaction through jadebloom.
My Favorite
By kayce
January 26, 2016 11:14:50 PM MST
I've always loved Lavender, but after smelling and using Jade Bloom's Kashmir Lavender Essential Oil, I love it even more! Best lavender I've ever used! We use it for everything and are never without it! Especially at night for my daughter. She sleeps so much better when I diffuse it!
ear infection killer
By Robin
December 21, 2015 8:04:49 AM MST
I love to place kashmir Lavender in a roller bottle with grapeseed oil and rub across the back of my son's ears for those pesky ear infections little ones can get. I also like to place it in my face lotion with Frankincense for skin health and aging. The quality is amazing. I suggest this oil to anyone hands down.
Famous Cyst Oils
By Sherri
December 14, 2015 1:43:19 AM MST
I had a cyst over my right eye. I put your Kashmir lavender with frankincense on it for 4 x per day for 3 days and it s totally gone away can't even see where it was before
Totally amazing!!!! The other MLM I used to spend money on
Would of cost me $160.00. Jade Bloom Oils Rock my world !!!

I love Jade Bloom Oils
And you will love them too:))
Love!
By Michelle
December 9, 2015 3:09:48 PM MST
I always have several bottles of lavender on hand because I use it on and in everything! On the kids, in the laundry, in my diffusers either alone or combined with other oils. I love Lavender!
Best lavender ever
By Melanie
November 15, 2015 12:53:59 PM MST
ordered for a friend
By Karen
November 7, 2015 10:32:16 AM MST
I ordered lavender for a friend to mix with evening primrose. In an article I read it talked about the healing benefits of primrose and lavender to relieve symptoms of psoriasis. We just now got her primrose, so I cannot wait to see the improvement. I have full confidence in Jade oils and stand up to the test. Thank you Jade Bloom !
Awesome
By Sandra
November 1, 2015 6:44:49 PM MST
Love this oil and this company. Got this oil and immediately ran to the diffuser the smell was awesome. I have used lavender at night to sleep found this oil to be much more effective than the French lavender so I am now a Kashmir lover. Great customer service.
Love this oil!
By Mariann
August 23, 2015 11:05:31 PM MDT
I use this oil everyday and it's amazing. Bug bites, cuts, before bedtime... It's my favorite! Put it on my 5 year old at night and works wonders.
Best Lavender
By Gege
August 20, 2015 3:57:02 PM MDT
My lavender goes with me every where. Love the smell. Use it at bedtime and during the day to keep me calm and focus.
Silky Smooth Rich Scent
By Sunni
August 10, 2015 8:21:33 PM MDT
This is some great Lavender oil. A lot of lavenders have that acidic "bite" to their scent, and leave a little to be wanted. The Kashmir Lavender fixes that problem. It has a lovely richness to it, and even in its pure form, I don't sense that "bite!" I can't wait to use it IN things...it will be splendid!
Go to oil
By Dale
August 2, 2015 12:01:10 PM MDT
Lavender is good for just about anything and is very mild for kids and animals.
Use it every day!
By Shaye
July 27, 2015 8:52:03 AM MDT
I love this oil! The smell is so relaxing. I use it in the morning as a sort of perfume, and I put a few drops in a diffuser every evening before I go to bed. I used to have problems falling asleep at night, but since I have begun using it, I fall right asleep every night.
a must have
By Pam
July 21, 2015 5:52:28 PM MDT
There are actually many different lavender scents & I really like this one. I diffuse it at night to help me sleep & I also add it to a vitamin E oil and put the combo on my face at night, it is great for your skin!
Great
By Mary
July 20, 2015 8:40:11 AM MDT
I add a couple of drops to my shampoo and it leaves my hair shiny and easy to manage.
From YL to Jade
By Julie
July 15, 2015 1:40:22 PM MDT
I've been using Young Living and now have most recently tried Jade Bloom. And I am so happy I did. There is no reason why anybody should be spending that kind of money on oils just to maintain a MLM and pay their downline. Jade Bloom's oils are of the same quality if not better than YL in so many ways. Taste, touch, smell! Keep up the great work Jade Bloom... and oil on!
MY GO TO OIL
By Karen
June 14, 2015 6:53:14 PM MDT
THIS IS BY FAR MY FAVORITE OIL AND IS A GO TO FOR JUST ABOUT ANYTHING. LOVE IT IN THE BATH WITH EPSOM SALTS. FEELS LIKE I AM IN A SPA IN MY BATHTUB. I USE IT ON MY GRANDSON'S FEET AT NIGHT FOR RESTFUL SLEEP AND FOR CUTS, SCRAPES, ITCHES FROM BUG BITES. IT IS AMAZING AND THE SMELL IS JUST HEAVENLY
WONDERFUL!!!!
By Amanda Jo
June 13, 2015 5:05:15 PM MDT
I love this!! I use it on bug bites!! The mosquitoes here are nasty little buggers!!! I've bottle a couple extra bottles to gift to some people!!!
Amazing!
By Hillary
June 9, 2015 1:28:10 PM MDT
This is the best lavender I have ever smelled or used. I love it SO much!
beautiful smell
By Sue
June 9, 2015 11:47:27 AM MDT
the most amazing lavender of all i have ever used. so many uses. the best oil for vertigo. fantastic for calming & sleep. THE most beautiful smelling lavender oil ever. I love Jade Bloom.
Heaven
By Christopher
May 26, 2015 11:55:26 AM MDT
This is my go-to oil. Helps me sleep and helps with my skin. Great oil. Can't live without it.
AMAZING Lavender!!!!
By Irene
May 15, 2015 2:53:18 PM MDT
I have used the Lavender from YL and LOVE it... I was skeptical about Jade Blooms oils... but they are just as great as everyone is saying! I purchased Lavender, Peppermint, and Lemon and compared them to my YL oils... Lavender and Peppermint smelled exactly the same... the lemon smelled more like whole lemon rather then just the rind... but I love them all!
Excellent oil
By Jolena
April 7, 2015 9:48:49 AM MDT
I mixed a few drops of this and some tea tree oil with water to make a spritzer for my son's diaper rash. It worked like a charm. For the first time in months and months his bum isn't red and irritated. Thank goodness for essential oils!
LAVENDER
By Susan
March 31, 2015 7:01:29 AM MDT
Maybe the MOST versatile oils out there and of course, Top quality!
Yes
By Dawn
March 24, 2015 4:49:52 PM MDT
I love the smell of this one! The best lavender scent. I use along with peppermint in my diffuser for allergies.
Love it Love it
By CJ
March 10, 2015 5:51:06 PM MDT
This is amazing! I find more and more uses for this fabulous smelling scent!
LOVE
By Cassie
March 9, 2015 8:41:49 PM MDT
I just ordered my second bottle. The smell is heavenly and the benefits are amazing. Even my more than skeptical husband loves it!
Great multi-tasker
By Angela
March 7, 2015 12:13:59 AM MST
I love this multi-purpose oil. I've also been using frank and lavender on my dogs sebaceous skin growths and they've been shrinking! I also love lavender for burns and allergic rashes! I have vulvadynia and heard lavender down there helps and tried doterra's and it worked well, tried Young Living and holy burning, then I tried this one and found this to be the most gentle and best one on that sensitive area which makes me feel better about using it on my baby niece when she sleeps over.
One of my favorites
By Shirley
March 2, 2015 10:12:56 AM MST
I use this primarily on my 2 pups in between baths and to keep them flea and tick free. I also rub it on my temples and pulse points before I go to bed to help me relax and sleep. It is wonderful and works so well.
Fantastic smell and it works!
By Ingrid
February 26, 2015 10:37:07 PM MST
I ordered this oil some time ago, and oh do I love its smell. I had ordered it before from another source, for more money, and the smell just wasn't right... almost chemical. But THIS lavender oil makes me want to close my eyes and just inhale its flowery sweet and yet fresh scent....actually I do that. ;) .. And this being Texas and it was already warm which made the fireants in the yard come out, I got three bites when working in the yard. If you're not familiar with fireants, those beasts bite and then the bite starts to itch (make that iiiiiitch) and then forms a blister that's often filled with pus. With me it stays for about 2 weeks before it's healed. I never tried lavender oil before on a fireant bite, but I did, and it felt so much better! And healed faster too.
I love this oil !
Smells incredible!!
By Priscilla
February 22, 2015 1:20:51 AM MST
I prefer this over DT's lavender. It's so rich.
Wonderful!
By Nikki
February 19, 2015 11:57:50 AM MST
This is the BEST smelling lavender on the market! We diffuse it every night for a wonderful relaxing effect!
Must have
By Bea
February 3, 2015 10:09:27 PM MST
This oil is so versatile. Has so many great uses. And the quality and price are great!
Can't wait to try it :)
By Ingrid
January 29, 2015 9:20:34 PM MST
I am just ordering my first bottle of Lavender EO, which is an oil that I LOVE !! I can't wait to try it because with all those great Lavender reviews and your wonderful price, I am sure I will be a happy customer! Can't wait for my Lavender oil to arrive. Thank you, Jade Bloom, I am so happy I found you!!!
In love with this lavender!
By Heather
January 21, 2015 3:39:50 PM MST
This lavender is amazing! It smells just like fresh lavender! Very high quality! This is my favorite oil ever! Thank you to Jade Bloom for an awesome product, not to mention an awesome price!
SO EXCITED!!
By Mandy
January 14, 2015 10:06:13 PM MST
I LOVE this lavender. It smells so smooth and the value is incomparable! I have other oils from MLM companies and the fragrance in this oil is more velvety than the MLM brands. I'm hooked.
Great Lavender Oil!
By Amanda
January 13, 2015 8:37:37 PM MST
We LOVE this oil! The consistency is fabulous, and the smell is divine! I was skeptical on the price, and questioned if the quality would be on par with other oils- but I am not disappointed!
Excellent
By Kristin
January 6, 2015 7:01:21 PM MST
I LOVE Jade Bloom's Lavender oil. It smells great and is excellent quality! Just as good, if not better than the high priced oils through MLM companies.
LOVE this Lavender!
By Belinda
January 3, 2015 10:11:36 PM MST
I absolutely LOVE this Lavender! The scent is so much better than the overly priced brand I had been using! I'm impressed with your products so far! Thanks for the quality product!
Satisfied Customer!
By Kady
January 1, 2015 6:42:49 PM MST
I love love LOVE this oil. I use it more than any other oil that I have. I often diffuse it before I go to bed and have even used it in tea. It smells different than other oils that I've tried, but it's performance is incomparable. I love Jade Bloom - great oils with a great price!
Love the smell and consistency
By Kristi
December 30, 2014 6:50:55 AM MST
Excellent quality and my favorite Lavender I have ever used. Light and soaks in immediately literally changing the texture of my skin as well as great to be taken internally. I use it internally as well because it has a myriad of health benefits. I have been using essential oils daily for almost a year & love the way they make me feel & work very quickly. I am able to use them more liberally because the price is so good. The quality really is very good & I am very pleased with Jade Bloom!
better than Doterra
By Jennifer
December 28, 2014 7:26:47 AM MST
I was kind of concerned when I opened my lavender and smelled it since it smells current than my Doterra one. However, that passed quickly when I realized this is much better than Doterra and much cheaper!
Excited To Try
By Jordan
November 26, 2014 6:30:09 AM MST
I love lavender, and am excited to try your oils. :)
Very pleased!!!!!!
By Melanie
November 18, 2014 11:03:12 AM MST
I am so thrilled with my Jade Bloom lavender!!!! I have been buying YL oils, and I just can not believe what a high quality Jade Bloom is!!! And, having been used to paying MUCH more for my oils, I am over the moon excited to have found Jade Bloom!!!!!!
Love my Kashmir Lavender
By Deana
November 3, 2014 11:37:11 PM MST
Just received my order today. I have used several brands of EO and some very expensive brands and honestly, the only difference I have found is the price. Thank you Jade Bloom for a quality EO for a very affordable price.
Very Very Pleased
By Whitney Christensen
October 9, 2014 9:39:07 PM MDT
I'll admit, I was a skeptic that this Lavender oil was any good at all because of the price, and even after reading the reviews here, but I AM SO PLEASED I decided to try a bottle. This is the best smelling Lavender oil I've EVER purchased. I have since purchased 15 additional bottles to stock up in case the price ever goes up, but I also use it daily and will go through it quickly. Thank you Jade Bloom!!! I'm looking forward to other oils you emailed me back about that are coming soon :-)
YL Oil Fan Here
By Dora
September 30, 2014 10:30:47 AM MDT
If you are a fan of Young Living oils like I've been for many years, you need to try this Kasmir Lavender. From everything I know about essential oils, this Lavender is a higher quality and much less than what I've been paying. I am so excited I finally took the plunge to try something other than what i was used to. I actually decided to try it after my girl friend got her first order from jade bloom and let me sample her oils. Literally I will save hundreds of dollars on my yearly essential oil use over what i've been paying to young living. I still am a fan of young living oils and all the health benefits I've received from them, but now i'm willing to try out jade bloom's lineup after experiencing this wonderful Kasmir Lavender.
Loved it
By Leslie
September 23, 2014 5:36:10 PM MDT
Lavender is known to relax you and help you sleep! This one is perfect! Excellent quality, long lasting and great price! Will order more!
Lovely Lovely Lovely
By Cindy Hartman
September 23, 2014 2:03:27 PM MDT
This Lavender oil is absolutely lovely!
Awesome!
By Victoria Sellers
September 16, 2014 2:58:47 PM MDT
this is my 4th order for this kashmir lavender and i love it. the price is awesome and it's the highest quality i have ever ordered. thank you!!!
Better than DoTerra
By Tami
September 1, 2014 8:20:05 PM MDT
Love it! better than DoTerra Lavender oil
Thanks for the discount
By Jared Kingston
August 29, 2014 9:05:24 AM MDT
I just received my oils today and this Kashmir Lavender is wonderful. Are you getting any additional oils in the future. The selection seems pretty limited right now. I would like to see Jasmine and Cinnamon on your site. Oh and thanks for the discount.
Wish you had larger bottles
By Bella
August 28, 2014 9:31:28 AM MDT
I really like this Lavender oil, I just wish you sold it in a 30ml size. I'm a regular subscriber so please notify us if you start to carry your bottles in larger sizes. Thank you.
Happy with this oil
By Laura Thompson
August 27, 2014 11:49:32 AM MDT
I am very happy with this oil and just placed another order. My only complaint is I wish you sold it in larger sizes. I guess I'll just have to buy multiple bottles next time :)
Very High Quality
By Rachel Coops
August 26, 2014 7:38:36 AM MDT
Thank you for your email and the opportunity to review my purchase. I just want to say that I am very happy with my first purchase from JadeBloom. The way this Kashmir Lavender smells and how it works on my neck at night have been wonderful. I'm excited to try some of your other oils.
Better than French Lavender
By Jillian
August 25, 2014 11:48:16 AM MDT
I've been using French Lavender Essential Oil for years, but discovered this Kashmir Lavender first through Jade Bloom. It smells stronger, feels less oily, and works better for me. I'm excited to try and some more of these products.
Better than French Lavender
By Jillian
August 25, 2014 10:11:17 AM MDT
I've been using French Lavender Essential Oil for years, but discovered this Kashmir Lavender first through Jade Bloom. It smells stronger, feels less oily, and works better for me. I'm excited to try and some more of these products.
See all
Hide all