Product Description
Additional Information
Reviews (148)
Certifications
This is not 40/42 Lavender, French Lavender, or Bulgarian Lavender. Kashmir Lavender has the highest therapeutic properties of any Lavender oil and is exclusively sourced from a small family farm in the Kashmir region of the Himalayan Mountains.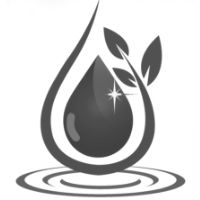 100% Pure Therapeutic Grade Lavender (Kashmir) Essential Oil
Scientific name: Lavandula angustifolia
Oil origin: Flowers
Extraction: Steam distillation
Aroma: Floral, sweet
Odor strength: Medium
Evaporation: Middle note
Quantity: 10ml
Kashmir Lavender is the most rare and treasured lavender in the world. It is grown exclusively in the Kashmir region of the Himalayas. The unique climate and elevation create for a sublime lavender scent and increased therapeutic value.
Lavender has been associated with purity and cleanliness since its infancy with the etymology stemming from lavare "to wash." Contemporary aromatherapy as we know it today is invariably intertwined with lavender. The French chemist Rene-Maurice Gattefos was in his lab when he accidentally burned himself badly. With no time to waste, he submerged his hand into the closest liquid to him, lavender oil. Astonished at the rate of recovery and minimal scarring from the burn, Rene began to study essential oils and applied oils on soldiers during World War I.
Lavender is one of the few essential oils that can be applied directly to the skin without dilution. Lavender oil is the go-to essential oil and one of the most popular essential oils in the world.
Kashmir lavender essential oil is a rare and treasured addition to cosmetic applications, personal care formulations, soaps, perfumery, incense, candles, and aromatherapy.
Disclaimer:
The above statements have not been evaluated by the FDA
This information is for educational purposes only, it is not intended to treat, cure, prevent or, diagnose any disease or condition. Nor is it intended to prescribe in any way. This information is for educational purposes only and may not be complete, nor may its data be accurate.
Safety precautions: Extremely potent use with care. Consult a professional reference for correct dilution ratios prior to application.
Avoid in pregnancy and lactation. Keep away from eye area. Keep out of reach of children.
UPC Barcode
641990783834
Scientific Data

U.S. National Library of Medicine

"Lavender is traditionally alleged to have a variety of therapeutic and curative properties, ranging from inducing relaxation to treating parasitic infections, burns, insect bites, and spasm. There is growing evidence suggesting that lavender oil may be an effective medicament in treatment of several neurological disorders."

"Lavender was used in the treatment of anxiety disorders and related conditions."

"Lavender has been suggested as an excellent natural remedy to treat insomnia and improve the sleep quality."

"Lavender reported to be useful in the treatment of acute as well as chronic or intractable pain."

"The use of aromas to modulate affect and mood has been reported by several ancient and medieval physicians. The positive effects of different medicinal plants as cognition enhancers have been reported."

Complete Scientific Study Available: http://www.ncbi.nlm.nih.gov/pmc/articles/PMC3612440/

"The results revealed that lavender oil caused significant decreases of blood pressure, heart rate, and skin temperature, which indicated a decrease of autonomic arousal. In terms of mood responses, the subjects in the lavender oil group categorized themselves as more active, fresher relaxed than subjects just inhaling base oil."

"The findings provided evidence the relaxing effect of inhaling lavender oil."

Complete Scientific Study Available: http://www.ncbi.nlm.nih.gov/pubmed/22612017


"The present study suggests that inhalation of lavender essential oil may be an effective and safe treatment modality in acute management of migraine headaches."

Complete Scientific Study Available: http://www.ncbi.nlm.nih.gov/pubmed/22517298

"The results of this study reveal (in vivo) the analgesic and anti-inflammatory activities of LEO [Lavender Essential Oil] and demonstrates its important therapeutic potential."

Complete Scientific Study Available: http://www.ncbi.nlm.nih.gov/pubmed/26247152

Free Shipping
No
IT IS AWESOME
I love this oil. My sister bought it and it is amazing, my husband and I use on our pillows at night to help slip into a relaxing sleep. Thank you Jade Bloom
Review by
Bear
, Posted on 8/19/2017

We love this product from relaxing the pets in our care to soothing akin irritations!
We love this product from relaxing the pets in our care to soothing skin irritations!
Review by
TransFURmations Pet Spa
, Posted on 8/17/2017

awesome
I truly love this oil, the fragrance is awesome and I will continue to use it! I use through the day and always at night before going to bed, it helps me sleep
Review by
Verla
, Posted on 8/11/2017

Love it.
I'm still new to the essential oils still trying to figure it all out but this Lavender smells wonderful and I use it in my defuser and it session to work well.
Review by
Kristen
, Posted on 8/8/2017

All oils have been great
I love how fast the shipping is. I love the bottles. So far, all oils I have ordered, smell great. I haven't had the opportunity to use them all, but the ones I have used have been marvelous. I also live the special offers.
Review by
Vonnie
, Posted on 8/8/2017

A definite favorite!
I use Lavender for all kinds of things. It is by far one of my favorite oils!
Review by
Melissa
, Posted on 8/7/2017

The best!
This is the best lavender oil I've ever used. I use it for skin blends all the time. Great for calming and stress relief also.
Review by
Kathleen
, Posted on 8/6/2017

Soothing
Such a soothing scent. I use it on my pillow cases whenever I have a hard time falling asleep.

This essential oil is definitely a keeper in my book!
Review by
Sonia
, Posted on 8/1/2017

One of my favorites
I use lavender for almost everything! Great in the diffuser, great for sunburns, dry skin and so much more!
Review by
Chloe
, Posted on 8/1/2017

The best lavender
JB lavender is to die for. It. You can't say enough about lavender. It's great for EVERYTHING!
Review by
Faye
, Posted on 8/1/2017