Details
Frankincense
100% Pure Essential Oil
Scientific name: Boswellia Serrata
Oil origin: Tree, resin
Extraction: Steam distillation
Aroma: Balsamic, spicy
Odor strength: Very high
Evaporation: Middle Note
Frankincense has been used since antiquity with references of the treasured resin bestowed to Jesus by the three wise men. It is grown primarily in the Middle East, Northern Africa, and India. We offer the Indian variety, Boswellia Serrata. It has a thinner consistency and a spicier scent than it's sister varieties (carterii, frereana, etc). It is considered an extremely therapeutic oil.
Frankincense essential oil is renown for its ability to decrease visible signs of aging by acting as an astringent (tightening the skin and promoting a supple youthful appearance) and promoting cellular regeneration. It's strongly anti-inflammatory and antiseptic, making this essential oil a must have. 
Frankincense essential oil has demonstrated the ability to strengthen the immune system by producing surplus T-Lymphocytes (White blood cells) and stimulating the lymphatic system. Various studies have shown frankincense essential oil to be effective at reducing the rate of tumor growth.
Frankincense essential oil is an excellent addition to cosmetic applications, personal care formulations, soaps, perfumery, incense, candles, and aromatherapy.



Differences in Frankincense Varieties: 

The difference between Frankincense Carterii (5ml) and Frankincense Serrata (10ml) is the origin from which they are sourced which is results in a slightly different chemical makeup.  Carterii comes from Somalia and is known for its medicinal properties and viscosity.  Serrata comes from India and is known for its thinner consistency, spicier scent, and is typically used to treat skin conditions.
Both varieties of Frankincense are 100% pure and the highest quality available.  Carterii is more costly due to the larger amount of resin required to produce the same amount of oil as Serrata through the steam distillation process.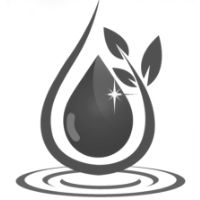 Can you ingest JB essential oils?
You can ingest some Jade Bloom Oils, but as they are 100% pure they can be very potent. Please reference our Uses Guide for safe dilution recommendations based on the oil and whether you're an adult, pregnant, or a child. 
http://jadebloom.com/index.php/oil-university/uses-guide.html
You may need to contact a certified aromatherapist through www.chataroma.com if you have more in-depth questions regarding your personal health.



Disclaimer:
The above statements have not been evaluated by the FDA
This information is for educational purposes only, it is not intended to treat, cure, prevent or, diagnose any disease or condition. Nor is it intended to prescribe in any way. This information is for educational purposes only and may not be complete, nor may its data be accurate.
Safety precautions: Extremely potent use with care.  Consult a professional reference for correct dilution ratios prior to application.
Avoid in pregnancy and lactation. Keep away from eye area. Keep out of reach of children.



You won't find a higher quality 100% pure Frankincense essential oil anywhere!
Additional Information
UPC Barcode
641990783902
Scientific Data

U.S. National Library of Medicine

"Gum-resin extracts of Boswellia serrata have been traditionally used in folk medicine for centuries to treat various chronic inflammatory diseases."

Complete Scientific Study Available: http://www.ncbi.nlm.nih.gov/pubmed/22457547

 

"BSE (Boswellia Serrata) is recommended in the patients of osteoarthritis of the knee with possible therapeutic use in other arthritis."

Complete Scientific Study Available: http://www.ncbi.nlm.nih.gov/pubmed/12622457

 

"From the pharmacological properties of BEs [Boswellic Extracts] and BAs [Boswellic Acids] it is not surprising that positive effects of BEs in some chronic inflammatory diseases including rheumatoid arthritis, bronchial asthma, osteoarthritis, ulcerative colitis and Crohn's disease have been reported."

Complete Scientific Study Available: http://www.ncbi.nlm.nih.gov/pubmed/20696559

 
Customer Reviews
Frankly wonderful
By Garnet
July 7, 2019 3:38:58 PM MDT
A nice option in the frank family
Wonderful
By Becca
June 25, 2019 11:22:01 AM MDT
I love this oil. A must have to have on hand.
Wonderful
By Mirage
June 18, 2019 3:42:57 PM MDT
I have used this product in a pain blend as well as added it to my bath when I am in pain and can't sleep. It works great for leg pain and the extra sedative I need to sleep at night. can't wait to try it with other blends!
An oil of Biblical proportions.
By Dr. Ruth
June 3, 2019 8:04:08 PM MDT
This oil does not disappoint. I am a holistic practitioner and use this oil for patients who have skin conditions that resemble eczema.
Great!
By Alli
May 31, 2019 2:41:44 PM MDT
One of my favorites! So glad I found Jade Bloom!
Go To Oil
By AngelGirl
May 16, 2019 5:08:05 PM MDT
While I find the aroma is not to my taste, the versatility & effectiveness are. I prefer to use it in several in my blends & am in very pleased how well it works on my allergies, pain blends, & congestion.
it works
By Laticia
April 29, 2019 9:22:11 PM MDT
I've started using this in a blend with lavender and german chamomile for seasonal allergies, and it works pretty well so far at reducing the congestion and helping me breathe.
Pungent but effective
By Tracy
April 13, 2019 2:04:54 PM MDT
I find this smell to be unpleasant, but my kids like it and it seems to help them.
Must have!
By Elizabeth Durbin
March 8, 2019 4:21:38 PM MST
Wonderful oil to add to your face cream or face roller! It has literally helped get rid of my crows feet and face lines! I use this product in the morning and at night! I absolutely love my Frank!
Very Good
By Laura
February 7, 2019 8:58:14 AM MST
To be clear I am no expert. I do like this oil, it has what I might expect from a frankincense but this is not my favourite frankincense
By Sandra P January 29, 2019 6:43 PM EST
By A Must Have
January 29, 2019 4:57:17 PM MST
I;ll start with if you don't have it defenitely get it, It's my go to for so many thingsI first got into essentials oils when my Sister In Law sent me a diffuser and Frankencence a 15ML of Frankencense from DoTerra I used it so sparingly when I found out the price I could never afford to buy that on my own then my girlfriend turned me on to JadeBloom never looked back Jade Bloom has a excellent product and not one of your MLM companies great oils, great prices and great quality.I use it for my face cream,sleep,body lotion,pain to many things to mention I never want to run out,
Love the smell
By Pamela
January 2, 2019 8:03:12 AM MST
I just love this oil! I will continue buy this!

Summary
By Karen Urias
November 28, 2018 9:07:49 AM MST
I really like this oil, and my skin is very sensitive, no problems using it!
My skin loves it!
By Leah
November 26, 2018 1:38:53 PM MST
I have use this in diffuser blends and skin blends. My face loves it!
5 Stars
By LP
November 20, 2018 6:29:33 PM MST
truly the best Frankincense oil
By Elena
November 19, 2018 6:28:24 PM MST
I have used essential oils for over 8 years now, different companies, and since I have found Jade Bloom I have only being using their oils. The quality is amazing. I trust the company, their integrity and I love their commitment to education. The best value and quality!
Wonderful Oil
By Angie
November 19, 2018 3:57:57 PM MST
Frankincense is useful for so many things, from topical applications to diffusing. This is fantastic and doesn't cost an arm and a leg like so many other companies. The best value of all.
Frankincense
By Kiwiatheart71
November 7, 2018 11:16:45 AM MST
Good oil! I prefer Frankincense Carterii's scent and I still haven't quite figured out the difference between the two kinds, but both are great diffused and topically with almond oil
Jack of All Trades
By Michaela
October 24, 2018 10:56:02 AM MDT
I've always viewed Frankincense as the Jack of All Trades - if you have an issue and don't know what to do for it (or don't have the recommended oils), you can't go wrong with Frankincense! However, through other companies it is so expensive that I used it very sparingly and generally deferred to the Poor Man's Frankincense - Lavender. I'm thrilled to be able to use Frankincense without worrying about the financial aspect!
5 Stars
By DB
October 5, 2018 6:54:09 AM MDT
Summary
By michele
October 4, 2018 8:02:51 AM MDT
Great product. Love to mix Frankincense and Ho Wood with carrier oil in roller bottle. Use it for headaches and jaw pain (from TMJ). Love the quality and prices. Free delivery with orders of $15.00 or more. WIN-WIN.
Excellent !
By Kristen Shearer
September 7, 2018 1:43:22 PM MDT
Works great for a great price
By Carole
September 2, 2018 10:50:28 AM MDT
Smells great - no problems
Great oil to have on hand
By Eileen
August 26, 2018 12:19:19 PM MDT
I love adding Frankincese to my foot baths. I do prefer Carterii scent over this one, but either are a great addition to an oil collection.
great
By englishgirlinusa
August 1, 2018 6:33:28 PM MDT
use it on my back with my lavender to ease aches and pains
Fantastic product
By Sabine
July 26, 2018 8:20:58 PM MDT
I love Jade Bloom oils! The quality is really impressive, the smell is wonderful and the oils are therapeutic grade. Love the Frankincense and have been using it on a regular basis since I bought it.
Summary
By Terry
July 23, 2018 5:56:15 PM MDT
This is one of my favorite oils
Perfection
By Megan
July 20, 2018 12:33:37 PM MDT
Love this for so many things, healing, pain, grounding, thyroid balance......
Must have
By Kerri Hope
July 4, 2018 6:31:41 PM MDT
Very versatile and definitely in my top 5 must have. Love to add to some jojoba for a facial serum.
NEED
By Megan Hurst
June 17, 2018 7:02:37 PM MDT
Top of the line oil
By Rkat12
June 9, 2018 9:20:04 AM MDT
This oil has so many benefits and compared to most this one has a great fragrance to it. I use it in almost everything. Great purchase
Franks is awesome!
By Shannon
June 4, 2018 9:45:32 PM MDT
Too many benefits to list and smells wonderful!
Love this oil
By Butterfield
May 30, 2018 2:42:36 PM MDT
Rich and Earthy smell. I add it to most blends and mix every night with black seed oil and geranium for my face.
Summary
By Name
May 25, 2018 3:13:32 PM MDT
Love Frank! It's one of my most used oils!
:)
By Oily Vegan
May 17, 2018 4:09:39 PM MDT
When in doubt, get your Frank out. Love it.
Summary
By Always wanted but couldn't afford...
May 10, 2018 8:15:59 PM MDT
This oil is wonderful! I had always heard how great it is but just couldn't afford what other companies were asking for a bottle of it. I was so excited when I got this is the mail. We've used it for several different things but here are some: bruising (has significantly reduced how long a bruise lasts), mood (diffusing this has lifted my mood), scarring (is reducing the appearance of my c-section scar). Very pleased!
favorite
By Stephen
May 9, 2018 9:41:01 PM MDT
Frankincense is one of my all time favorite go-to oils! I have a serious problem with eye allergies. My eye will get beet red and swell up. Normally, I can't do anything to help it, and it will stay that way for about 24 hours or more. It's completely unpredictable and it usually happens at the worst times possible. I tried Frankincense under my eye (not in, under) on the cheek bone. Within 15 minutes, my eye stops swelling and the redness goes down. Within an hour, it's cleared up. There are many reasons why I love Frankincense, but this is the first one I can think of.
So awesome
By Jessie
May 6, 2018 9:49:19 PM MDT
I've been using this along with frankincense in my shampoo for hair growth and over all quality and I've seen great results. For someone with very flat, thin and straight hair I've noticed extra volume when using this as well. I also love the relief it gives my dandruff and my hair looks better without having to wash it for a few days after.
Frank
By Kim
May 3, 2018 6:32:55 PM MDT
This is one oil I keep multiple bottles of! Better to be safe than sorry!
My Favorite!
By Liz
May 2, 2018 2:36:03 PM MDT
I use this every night. I put a drop in with my moisturizer and it makes my skin feel AMAZING!
Favorite
By Lynette Clayton
April 19, 2018 5:29:47 AM MDT
This is a must have oil! I use it with abandon. Like do many other reviews, this has become a favorite of mine!
This is a must!
By Lisa Gober
April 18, 2018 6:25:48 AM MDT
Frankincense is a must for anyone using essential oils. This oil is incredibly grounding and cleansing. I use it in a spray along with tea tree, to not only cleanse and refresh my home, but it also clears any negative energy that might be lingering about.
One of Our All Time Favorites!
By Sandi
April 16, 2018 12:19:06 PM MDT
My husband and I didn't know we would like this oil as much as we do but turns out it has so many different uses and works just great! Bought the large bottle as we went through the small one so fast. Definate YES
Works great on inflammation of legs
By Marilyn
April 15, 2018 11:09:51 AM MDT
Works great on inflammation of legs
By Marilyn
April 15, 2018 11:09:46 AM MDT
Frankincense
By Janelle
March 28, 2018 11:10:50 AM MDT
Just started trying this oil and I love it! It mixes well for exactly what I need.
Frankincense
By Jodi Donkel
March 26, 2018 1:57:27 PM MDT
Love the smell! Use this on my face with other oils and defuse for meditation and yoga.
Great Oil for almost everything
By Miranda Eisen
March 19, 2018 7:52:06 PM MDT
Great quality Frankincense at a wonderful price we use this oil in our house alot.
5 Stars
By EK
March 16, 2018 3:32:54 PM MDT
I love the products n I mix a few different oils for back pain from previous back surgeries
By Dianna Shivers-Renzo
March 15, 2018 11:59:43 PM MDT
Love it!
By Sandra Windt
March 8, 2018 5:22:39 AM MST
Frankincense has a clean soothing smell. I use it on a regular basis.
Frankincense if shrinking my goiter!
By Tammi
March 7, 2018 7:24:04 PM MST
My doctor suggested I rub some drops of frankincense on my thyroid gland to shrink the nodules and goiter. I have been doing that for two months, and they are almost gone. I am amazed!
Warmth and tranquility
By Laura Buondelmonte
March 7, 2018 7:23:58 PM MST
Frankincense is one of my all time favorites. If not processed properly, the scent can be overwhelming. Not the case with this product. The uses are unending,use it in soap making, a cotton ball in the car, or use in your diffuser. The best, I'm a Jade Bloom junkie and always will be
Love it
By Kate
March 7, 2018 4:02:22 PM MST
The best multi purpose oil! My favorite!
Summary
By Jeanne
March 7, 2018 3:58:45 PM MST
Excellent oil, I use Frankincense on top of other oils to turbo charge them!
Wonderful!
By Melissa
March 6, 2018 6:47:24 PM MST
I mix this oil with the lavender and jojoba carrier oil nightly on my face. Helps me relax and leaves skin feeling very smooth and noticibly healthier skin.
Summary
By Name
March 5, 2018 6:41:17 PM MST
Not my favorite scent
By Rachelle R.
February 26, 2018 2:12:52 PM MST
I bought this for the scar healing properties, but I'm having a hard time getting past the smell. It's very strong and medicine like.
Great Oil !
By SpiralWoman
February 25, 2018 6:00:24 PM MST
I love diffusing it and using it on my skin but this is an oil that grows with you and helps you in news way as your needs change.
You get what you pay for
By Jen M
February 25, 2018 11:54:22 AM MST
My go to oil everyday is Frankincense. Knowing what I pay for it from other companies compared to this I didn't expect much and that holds true. It is very acidic/rancid smelling. Smells more like a pickle than it does Frankincense. When compared by side with a $40ish dollar bottle is when smelled, you want to keep breathing it in with the $40 bottle, and with this it is a sharp not pleasant, don't want to smell that again.

COMPANY RESPONSE - Hello Jennifer - we're very sorry to hear that you weren't satisfied with this variety of Frankincense. Frankincense Serrata comes from India and is known for a spicier scent and thinner consistency than other varieties of Frankincense. We do provide Frankincense Carterii and Frankincense Sagrada which are probably more similar to the Frankincense you are trying to compare. Carterii is derived from the resin of trees that grow in Somalia while Sagrada is derived from the resin of trees from Oman. Please contact our support team to return your bottle for free and we would love to assist you in trying a different variety.
one of my faves
By Jackiem
February 24, 2018 10:05:38 AM MST
I love to diffuse frank and put it neat on my lava bead bracelets. I love the smell and it has so many health benefits. Bottom line, if it was good enough for baby Jesus it is def good enough for me! =)
Frankincense
By Name
February 20, 2018 12:25:20 PM MST
FRANK is my new husband...This oil is divine!
Frank
By Tania
February 17, 2018 7:58:36 PM MST
I always have this on hand. I use it on my face, but I use this on my skin and cuts. A great healing oil. Great to diffuse.
Love this oil
By Ruthy Esbeck Nahrgang
February 17, 2018 11:59:46 AM MST
5 Stars
By PG
February 15, 2018 4:30:54 PM MST
Frank!!
By Jennifer
February 15, 2018 3:12:40 PM MST
Smells great, blends well with many oils!
Frankincense
By Amy
February 15, 2018 2:52:06 PM MST
This is a serious Go To oil, I use it in many different blends, diffuser creations, lotions etc!
Love Frank!
By Jennie
February 15, 2018 12:14:11 PM MST
I put a drop of frankincense in my container of coconut oil that I apply to my face before bed nightly. Also put a couple drops on my fingertips with almond carrier oil and rub on neck daily for immunity.
Great oil!
By Wendy
February 10, 2018 8:04:03 PM MST
I've never purchased frankincense oil before but I really enjoy it! I'm excited to add it to my diffuser blends to enjoy the benefits!
Skin Care
By Joshua
February 5, 2018 2:18:50 PM MST
I love this oil, as an esthetician I use it a lot in skin care regimens. But also love it for the meditative properties.
excellent EO
By Amy J
February 4, 2018 7:04:50 PM MST
Frank
By Pam
January 26, 2018 12:36:38 PM MST
I have been adding this to my daily moisturizer to help tighten pores; although, I have not yet noticed a difference, but will keep trying. I mixed this with Lavender and Aloe Vera and gave to a friend to help his father with a burn on his hand.... worked wonders.
Always a fan!!
By Cheryl
January 21, 2018 9:43:29 PM MST
I think frankincense is the best oil there is! I gave a bottle to each of my children as Christmas gifts, because nobody should be without it! I got this oil for myself as part of the high blood pressure kit, and it does not disappoint!!!
Must Have
By Luann
January 17, 2018 5:37:57 PM MST
I have purchased this oil in the past. I make my own blend of oils for my face and Frankincense is a must. I also apply to the bottoms of my feet in the winter months to help ward off and /or lessen illnesses.
Wonderful
By Jelena
January 14, 2018 5:59:24 PM MST
I prefer this to carterri and I'm so excited I got it. It's less sharp smelling that carterri and much smoother smelling in the diffuser.
5 Stars
By TS
January 9, 2018 11:57:48 AM MST
Summary
By b
January 1, 2018 9:07:49 AM MST
I always want to have this essential oil on hand. Good for many uses. Love to add it to lotions.
Calm
By Kari
December 28, 2017 10:13:12 PM MST
I diffuse this oil while I'm trying to wind down from the day.
What isn't this oil good for?
By Greenman
December 27, 2017 3:59:21 PM MST
An amazing oil with MULTIPLE uses for healing and spiritual practices!
My go to oil for everything
By Lovely
December 23, 2017 9:30:12 PM MST
This oil has the most peaceful calming scent. It Blend so well with other stuff like lavender and my Lucid blend. The soil makes my face feel wonderful let me give you a Side Story. It's cold here the weather has got my face dry and itchy and I'm just a little down so it makes it a little bit of almond oil with a little bit of frankincense and smeared it all over my face and by golly I feel wonderful my face has a beautiful glow and no longer itches and burns
Frank is my Friend!
By MGlass0807
December 14, 2017 8:13:50 PM MST
Soooo many uses (but what oil doesn't have a bunch of options, right?!) My favorite reason to use this oil is when I am having teeth pains from sinus and allergies. I will apply around my neck, throat and behind my ears. In the past I would grab the ibprofen and start eating like candy because teeth pain is horrible!! This last year, I've grabbed Frank and he has saved my liver! Highly suggest this one!
Summary
By Name
December 13, 2017 12:03:44 PM MST
Must have
By Allison
December 13, 2017 9:16:59 AM MST
this is hands down a must have for any oil lover or anyone starting oils. so many different uses!
Beautiful aroma, powerful oil
By Summer
December 12, 2017 7:48:33 PM MST
I love the smell of JB's pure frankincense! I use it on the ends of my hair when it is staticky, in the diffuser for a calming effect, and on skin issues. I recently had an unusual skin bump occur on my leg that lasted for months and was growing in size. I applied frankincense every day and it was literally gone within 1 month. Incredible!
oil
By Janet
December 10, 2017 9:32:45 AM MST
absolutely beautiful thank you
my favorite of them all!
By diane
December 7, 2017 11:33:45 PM MST
The scent is heavenly to me & Frankincense is my daily go to for all situations. I use it in my facial moisturizer, during study times for focus, on my arthritic dog and on my other dog who has a large tumor
Summary
By Name
December 6, 2017 10:49:49 PM MST
Smells good
By SS
November 29, 2017 10:40:34 PM MST
I use in a mixture of oils for face, mix with shea butter and apply to body and also include in a capsule along with a few other oils when sick...greatly reduces severity and longevity of illness.
Great quality at an affordable price!
By Brittany
November 23, 2017 5:38:50 PM MST
This is a must have in our bug bite/burn/itch roller bottle!
the oil of royalty!
By Diane
November 22, 2017 2:13:13 PM MST
This is my very favorite for the divine scent & it's ability to heal & restore. I use a drop each day blended with my facial moisturizer & in less than a month have noticed a change in texture and glow of my skin
Summary
By Michelle
November 22, 2017 8:21:22 AM MST
Frankensence is the one eo everyone should have. It is amazing. It is great for so many things that I just can't list them all, but one I have experience with is tumors. It helped to make my husbands tumor disappear. It's great for your skin......just so many uses. You won't be disappointed.
Everyday
By Shannon
November 20, 2017 8:03:57 AM MST
I use Frankincense in my daily face routine! Great addition to skin care!
Favorite oil
By Norma
November 8, 2017 6:12:57 PM MST
Frankincense is one of my favorites. Use it daily in my morning routine.
Frankincense! If it's good enough for Jesus, it's good enough for me!
By Lisa
November 7, 2017 5:11:16 PM MST
Frankincense! If it's good enough for Jesus, it's good enough for me! This is another one of my daily go to oils.
Nice Fragrance!
By Cherilyn
November 4, 2017 8:16:49 PM MDT
I had no clue what Frankincense smelled like when I purchased this, I actually bought it for a blend recipe I am going to make. I really like it though! It has a warm spicy smell to it but not at all overwhelming. Very nice, I am glad I bought it!
Summary
By sharon
October 29, 2017 6:37:49 PM MDT
Summary
By Name
October 29, 2017 6:28:57 PM MDT
Summary
By Sue
October 21, 2017 7:47:02 PM MDT
I like the smell of Frankincense, it has a semi strong smell but I think it smells clean
Summary
By Name
October 21, 2017 3:15:54 PM MDT
Great price
By Michelle
October 19, 2017 10:04:40 PM MDT
Such a useful oil at an amazing price
My favorite oil of all
By Tiff
October 17, 2017 3:07:06 PM MDT
This is my favorite of all the oils. Smells heavenly and the benefits and uses are so great and the best part is Jade Bloom has it at an affordable cost! Now everyone has access to what I call the miracle oil!
sweet
By Donna
October 16, 2017 3:13:41 PM MDT
I have dense breast tissue with calcium build up. When pain persists I used this and pain went away.
I LOVE IT!
By sandra
October 2, 2017 4:32:10 PM MDT
I just got this in my order today, along with the Mandarin oil.. I am using the Frankincense as I write this.. I love it !
I love the oils from Jade Bloom. Thank you for making such good oils !
One of my main go to oils
By Sharon
September 28, 2017 10:27:09 PM MDT
I love Frankincense It has so many different uses and is one of my favorite go to oils. I have even gotten my husband hooked on this oil.
The best!!!
By Amy
September 22, 2017 8:51:09 PM MDT
This is the oil that started my crazy obsession with JB oils!!! Love love this oil and always have a bottle on hand I use it all the time!
Exotic and amazing
By Lilli
September 16, 2017 12:47:14 AM MDT
Frankincense has such an interesting aroma that I've really grown to love. I got to try a bottle of JB's for free! I usually mix a few drops with a carrier oil and apply to my face before bed. I even like to take a whiff from the bottle every now and then.
my number one favorite
By TRACIE
September 15, 2017 4:57:20 PM MDT
Different New Smell
By SK
September 15, 2017 10:32:52 AM MDT
This is quite a new smell for me. I'm new to EOs so nothing to compare it to. I did like the smell more the longer I kept smelling it. I did have a hard time smelling it out of the bottle. After one whiff I can't really smell it unless I cap it and try later. Great price and one of my first Jade Bloom Purchases.
The best!
By Natasha
September 13, 2017 1:19:53 PM MDT
I used this on 2 warts, one I had on my finger for over 2 years. After a few weeks of use once a day (I admit I forgot a lot of the time!) it is gone!! One I had on my knee for about 6 months. Using this as I did for the one on my finger, it's gone also!
love this for my skin!!
By Jessica
September 12, 2017 12:11:32 PM MDT
i mix this in with my facial toner pads
Frankincense
By Lori
September 7, 2017 1:39:52 PM MDT
Love! I use frankincense in moisturizer, my mom is using it on a cyst on her finger that regrew after having it surgically removed & its almost completely gone. I also use frankincense in the diffuser for calming & relaxing & to help support my immune system. When in doubt, grab your Frank!
Good oil
By Agnes
September 6, 2017 4:21:26 PM MDT
Francinsense bottle is lovely. Used it to bathe my baby who has severe weepy eczema and it really started to help heal after first time use! Using it consistent. Thank you!
Great Product
By Tiff
August 30, 2017 10:51:10 AM MDT
Jade Blooms Frankincense is nothing short of fantastic and at the much cheaper price, I was able to order a few for my home and office.
LOVE
By sarah
August 27, 2017 5:45:23 PM MDT
Great product
By Carla
August 21, 2017 10:55:29 AM MDT
Love this oil and will keep it in my daily regime
Love this oil
By Melissa
August 7, 2017 7:03:05 AM MDT
I use this oil daily for my thyroid disorder. In addition to that I find this oil to be one of my favorites for any number of ailments.
Magical
By Stephanie
August 4, 2017 12:44:06 AM MDT
This is one of the very most go to oils. I use it all the time for soo many things! I love me some Frank ♡
Never without Frank!
By Sherrill
August 3, 2017 6:05:56 PM MDT
I loved getting this oil "free" as I never want to be without Fankincense. It has so many beneficial uses and I love the scent!
Must have
By Shayne
August 2, 2017 10:39:52 PM MDT
Another oil must have for beginners and more experienced users alike. Calming, grounding aroma I use often.
Awesome for skincare
By Kimberly
August 2, 2017 10:01:09 AM MDT
I'm not particularly fond of the scent but it's great for skin so I dilute with a carrier oil and apply to my face at night.
Amazing oil
By Sonia
August 1, 2017 10:57:43 PM MDT
Not only is this frankincense oil biblical but it's so powerful. Whenever I feel a slight pain I quickly apply it to the affected area and it's almost like magic; the pain alleviates. The price is also wonderful. I'm so glad I learned of Jade Bloom. I'm so loving it all the oils!
Frankincense
By Chloe
August 1, 2017 1:54:44 PM MDT
Very good oil to have in first aid kit. Great earthy smell, and a great natural wart remover
Frankinscence Oil. Love love live everything i have received
By Kim
July 31, 2017 12:37:35 PM MDT
Used in a D I Y. room spray. Awesome
Awesome
By June
July 31, 2017 11:09:36 AM MDT
This is an awesome oil. Another must have in the medicine cabinet.
Love This Oil
By Laurel
July 30, 2017 1:25:23 PM MDT
I was thrilled to get this oil again. I have missed it's base note and grounding qualities! Thank you Jade Bloom for the free offer.
Free oil
By Leslie
July 29, 2017 6:26:22 PM MDT
Received this as a free oil what a awesome deal. One of my favorite oils to diffuse. I love getting this for free I will definitely recommend this oil and Jade Bloom.
Awesome
By Kendra
July 28, 2017 6:02:02 PM MDT
Awesome quality , love it
Amazing!
By Molly
July 28, 2017 3:03:45 PM MDT
I love this frankincense and find its medicinal properties to match, if not surpass, the extremely more expensive frankincense from another MLM that I used to use!
Frankincence
By Barbara
July 28, 2017 1:18:37 PM MDT
I like this oil, has many uses. Definitely a fan.
On hand at all times!
By Marlene
July 28, 2017 10:52:32 AM MDT
This is one essences oil I wouldn't be without.
One of the basic needed oils
By Charles
July 28, 2017 10:20:41 AM MDT
What a great product. Used by itself or in blends in the diffuser this is one that everyone must have.
Love
By Sarah
July 28, 2017 8:51:32 AM MDT
I love the earthy smell it has.
Jade Bloom Is Honorable!
By Deb
July 27, 2017 1:11:23 PM MDT
I ordered some lavender when I saw I could take advantage of the free frankincense oil. My shipment got lost and Jade Bloom reshipped with a full size bottle of frankincense on an order that was supposed to contain a sample bottle which is much smaller. I love Jade Bloom essential oils and have been ordering from them for about a year and a half now. I will continue to keep Jade Bloom my go to for my healing essential oils.
Basic.
By Robin
July 26, 2017 9:26:28 PM MDT
This is a basic oil you should never be without. It has so many uses. I diffuse it to feel grounded, or mix with myrr and argon oil for a yummy facial serum. Helps to heal body, mind, and soul.
smells good
By Kim
July 26, 2017 3:13:54 PM MDT
I like this Frankincense oil just as much as the way more expensive one I have purchased from another company. Thanks Jade Bloom!d
Frankincense
By roxanne
July 26, 2017 2:06:34 PM MDT
I love the citrusy smell of this. I have been using it for helping to get rid of some of my spider veins and I can tell it is helping so far.

FRANKINCENSE ESSENTIAL OIL
By Sylvia
July 26, 2017 2:01:39 PM MDT
Great
By cathy
July 26, 2017 1:53:46 PM MDT
This works every bit as good as anything I have tried from another company.
Jade bloom products are great.
By cathy
July 26, 2017 1:51:10 PM MDT
Everything I have used is great and a very good quality.
best Frank ever
By vickie
July 26, 2017 1:15:00 PM MDT
I received a free bottle of frankensence and I instantly fell in love with it. I have ordered several oils now and use them for everything including my grandkids and my pets. Thanks Jade Bloom for your commitment to quality products
Calming
By Nicki
July 26, 2017 10:03:06 AM MDT
I have been applying this to the bottom of my feet at bedtime and I think it actually does have a calming effect!
this is GREAT!!!
By Cynthia
July 26, 2017 8:27:11 AM MDT
I use Frankincense often and had been using this EO from a very expensive company - I have found no difference in quality or taste of the EO from Jade Blooms. Must save a give this oil much more than the 5 stars allowed!

By Stephanie
July 21, 2017 7:23:56 AM MDT
Very helpful
By Tonya
July 20, 2017 4:56:20 PM MDT
The frankincense oil was very helpful for a client of mine who had neuropathy in his feet. It was comforting for him at the end of his days to have some relief from his symptoms with this oil. It had a wonderful earthy aroma and was good quality.
I keep this at work!
By Tamara
July 18, 2017 7:51:45 AM MDT
Frankicense
By Talia
July 18, 2017 12:47:40 AM MDT
This is the one essential oil - I hate to be without. It is a fix all. I use on bottom of feet when tired and then also in diffuser for around the home and also on insect bites to clear away quickly. Also add to other oils for rubbing on skin daily.
Love this!!
By Sandra
July 17, 2017 2:04:48 PM MDT
Jade Bloom Oils are of such great quality for the price and I am learning so much. This is one of my favs especially for skin care.
great customer service
By Sparkle
July 17, 2017 1:20:04 PM MDT
This product exceded my expectations.
Devine !
By Tracy
July 17, 2017 1:16:48 PM MDT
I love having this oil to rub on my neck on my thyroid area. I can almost feel it supporting and loving my thyroid.
Love Frank!!
By Susan
July 17, 2017 12:27:56 PM MDT
Anything I put on my face, I add frankincense to .
Best Ever
By Lisa
July 17, 2017 11:38:52 AM MDT
This product is wonderful! Jade Bloom is by far the most awesome product for THE best price! And their customer service is so far above par it is amazing!
Love your products
By Denise
July 17, 2017 9:48:01 AM MDT
Excellent Affordable Quality
By Sandra
July 17, 2017 9:46:28 AM MDT
I love the affordability of Jade Blooms Essential oils. This amazing Earthy Essential oil may not appeal to everyone in regards to scent, however the properties for its usage is versatile. I add a drop or two into my DIY face scrub and night time face oil. I have also used it in a roll on mixed with other oils and rubbed it under my foot snd on my thyroid to help with my condition.
Calming
By mackie
July 13, 2017 5:54:59 PM MDT
Love the product and the calming effect.
The King of Oils
By Amber
July 12, 2017 8:53:58 PM MDT
This was my FREEBIE, and I am still so happy about it! Frankincense is a must have for EVERYTHING! I have a brain issue and this is the oil that penetrates to the brain and helps me so much...its so relieving to know I can have plenty now without paying 70 bucks a bottle! Thank you Jade Bloom, you are outstanding!
Frankincense is my go to oil! It goes where I go!!
By Maria
July 12, 2017 6:09:22 PM MDT
I use several oils daily...Frankincense is one of them.I always make sure it's in my purse everyday.I use it for headache..stress.among others! Wouldn't leave home with out it!!
Great Oil
By Jennifer
July 12, 2017 2:50:07 PM MDT
My favorite way to use this is to combine it with lavender and put on sunburns. I really enjoy being able to always have this oil on hand at an affordable price!
Earthy
By Earthy
July 10, 2017 5:35:42 PM MDT
I love this oil. I have been diffusing it all day! you can tell it is high quality.
LOVE!
By Toni Lynn
July 8, 2017 4:55:11 PM MDT
Excellent in fave creams!!!!
Love the frank!
By lori
July 8, 2017 12:35:43 PM MDT
I love to diffuse this oil! I mix it with lavender and run it through my diffuser for a peaceful atmosphere. Next im going to mix it with soothe as a booster for pain relief as well ❤️ Such a great oil. so many uses!
Head Shoulder, Knees and Toes!
By JeanneLauree
July 8, 2017 11:33:34 AM MDT
Jade Bloom Frankincense is my go-to oil for many uses. Favorites include: sore knees, scrapes and scratches and especially for baby's ear aches.
For sore knees-apply directly and massage in. You may dilute if desired.
For scrapes and scratches--I make my own roll on using 10 drops Frankincense and 10 drops Protect Jade Bloom essential oil. Always shake before using.
For Baby's ear aches--Just a small drop on your finger rubbed behind the ear will do the trick for baby. You may even want to dilute it with fractionated coconut oil. I make my own roll on using 6 drops of Frankincense to the larger size (10ml) roll on bottles. This makes a great baby shower gift when combined with a roll on made of Lavender to apply to feet. It helps with sleep for both baby and Mommy .
NOTE: Keep in mind not to use Frankincense on an open wound because it has blood thinning properties.
Love the smell
By cherriopolis
July 7, 2017 11:49:28 PM MDT
I love the smell of this frankincense. I diffuse it in combination with Restore and it just puts me in a good mood. Plus, it helps boosts memory and focus. It kind of has an almost citrus note than a woody note than I was expecting. Almost similar to tea tree oil scent with something extra end note.
Best Frankincense Out There
By Organicmom
July 7, 2017 1:18:14 PM MDT
This has a wonderful smell, earthy and spicy. I love using it on my face every morning and night by mixing it with my jojoba carrier oil.
You really can not beat Jade Bloom oils! ❤️
smells nice
By Morgan
July 7, 2017 12:30:43 PM MDT
I diffuse this with lavender and a little lemon and its super relaxing for bed time and helps me sleep. I'm still learning about oils and i'm pregnant so I haven't tried much topically.
Amazing Oil
By Kierstyn
July 6, 2017 2:02:56 PM MDT
I purchased with product because i developed a rash I could not get rid of and wanted to treat it naturally before going to the Dr. The frankincense cleared up the rash within two days! I was amazed at how fast and effectively this worked! I am now using it on my skin every day.
AMAZING!!!
By Kimberly
July 6, 2017 1:19:50 PM MDT
Hands down absolutely positively one of my all time FAVORITES! I never go ANYWHERE without my JB Frankincense!! Use in my shampoo, conditioner, hair gel, face cream, in the diffuser, hand lotion, blends GREAT with just about any other oil. Simply inhaling from the bottle is uplifting to me. If you only try one TRY this one FIRST!
wonderful
By Diane
June 29, 2017 8:42:42 AM MDT
This Frankincense is my GO TO!!!
By Rhonda
June 28, 2017 11:25:29 PM MDT
This Frankincense is AMAZING! I cannot be without it.. and I use it everyday as I love to blend it with my Copaiba Balsam and the 2 of them together are INCREDIBLE and an answer to PRAYERS for me and several of my family and friends now! I love to mix up and share bottles of this now whenever someone is in pain and they are always amazed at the pain relief they get! I have had so many people who then ask me... what oils are these and how can I get them for myself!? I am so very happy to tell them about Jade Bloom and your awesome oils and how reasonably priced they are... and that they can learn about them at the Oil University! Because I want them to know how to use them safely and share them with others as I do!
Frankincense for skin problems
By Nona
June 28, 2017 4:23:31 PM MDT
I started developing sores across my nose & cheeks. They weren't real pronounced, but how they hurt. I was concerned as a lot of my family has had skin cancer. I started putting frankincense on neat & by the third day I couldn't tell where the sores were. All visible signs are gone & there is no more pain.
I make my own makeup with frankincense now. Happily i can say that There has been no Recurrence. I love the fragrance & how much nicer my skin looks & feels.
It works!
By lisa
June 22, 2017 10:41:31 PM MDT
Dark spots are fading on my hands. No need to spend hundreds of dollars at the cosmetic counter.
Awesome
By Andrea
June 19, 2017 1:13:24 PM MDT
Grounding
By Alove7
June 9, 2017 7:27:29 PM MDT
This oil is very grounding. I use it in some coconut oil on my face every day. It's amazing.
Amazing
By Amber
June 9, 2017 6:57:17 PM MDT
I use this oil every morning and night on my face. Its very grounding.
Important oil
By Vanessa
June 7, 2017 3:30:06 PM MDT
Frank is one of my favorites. It is so useful for so many things. I can't be without it!
Love it
By raquel
June 5, 2017 6:16:23 PM MDT
Addicted to this wonderful fragrance its like a new car smell very relaxing and satisfying
Great for swollen lymph glands.
By Carrie Leigh
May 13, 2017 8:16:59 PM MDT
I have Systemic Lupus and have swollen glands often. I massage all main areas with the oil. I apply it neatly. The frankincense seems to alleviate the swelling and helps move my lymph fluid in a healthy way along with other exercises I do to move the lymph fluid. I'm not crazy about the smell; but it's helping me.
Love it!
By Linda
May 1, 2017 10:38:12 PM MDT
I love this oil and I use it in my face creams everyday.
Dark Spots Gone
By Carol
April 24, 2017 7:17:07 PM MDT
I started putting Frankincense oil in my face cream (sometimes just directly) on a dark spot on my face. It is now gone. Love it and highly recommend.
Great product
By Debra
April 17, 2017 8:30:59 AM MDT
Surpising
By Judith
March 20, 2017 6:10:20 PM MDT
Frankincense worked so well! Completely surprised! I had a slight headache and nausea one day and I was without my Peppermint Oil. I had mixed Frankincense with Coconut Oil in a roller bottle and put it in my bag I wear for exercise. I said to myself, "I will just try this." I put it on my temples and my wrist. Within two minutes, my headache was gone and my nausea was gone!! Thank you, Jade Bloom!
Gold of Oils
By Kimberly E
March 20, 2017 11:44:12 AM MDT
I love frankincense for all of it's beneficial properties. It is amazing and I like to apply to roof of my mouth for regulation of my mood, as well as diffse and add to my facial moisturizer.
Love it
By patti
March 20, 2017 11:06:09 AM MDT
So far I really enjoy this oil and the LOW price! I wish they carried sacred frankincense cuz this stuff is a game changer!
Loved it!! Will buy again.
By Debbie
March 20, 2017 8:54:33 AM MDT
It was everything I expected.
My Favorite
By Virginia
March 13, 2017 8:06:23 AM MDT
Frankincense is my favorite I blend it with pine oil with Rosemary to make a wonderful smell to open your sinuses up and clear you mind sometimes I put a dash of Russian clary in or a touch of lavender in to relaxation.
I Love this Oil
By Kay Shields
March 7, 2017 3:30:25 PM MST
This oil is Awesome. I love it ☮❤
Wow !!!!!
By Teresa
March 2, 2017 8:58:12 PM MST
Frankensense one of my favs !!!! but always to expensive for me, until now !!!! ordered 2 bottles n soooo happy I did, this helps with me leg pain, n I Love it in our diffuser, even my husband noticed, he never says anything about my oils n smells lol ✌
A Favorite.
By Lois
February 23, 2017 5:00:09 PM MST
I absolutely love my frankincense oil! I use it for skin maintenance, skin/injury treatment and on and on! Check it out and find your favorite way to use it. It is always such a good feeling to know that I am using supreme quality with Jade Bloom!
Best all around oil!
By Theresa
February 7, 2017 12:14:19 PM MST
I love frankincense oil for many uses.. I mix it with coconut oil, copaiba oil and myrrh for an unbelievable anti inflammatory and pain relieving massage oil. I also use frankincense in my daily facial routine. A few drops added to my face especially my under eye area gives me that extra moisturizing I need.
Love Frankincense
By Sandra
January 30, 2017 1:32:23 PM MST
I love Frankincense! Using it on face in facial cream, dark spots on skin and on my scar from surgery.
Better than some, not as good as others
By Elizabeth
January 23, 2017 4:11:45 PM MST
It is nice, I have had worse. I think it all depends on where it is sourced and the distillation process. I have also had better, that has a smoother aroma.
Smells amazing, great price
By Tracy
January 23, 2017 8:59:36 AM MST
I love this. I've tried other companies before and this is the best, hands down!
Jade bloom Frankincense is amazing!!!
By Catherine
January 2, 2017 8:32:52 PM MST
I love Frankincense, not only does it help my skin but it also calms my heart when it's beating extra fast.... It got rid of an infection on my gum. It's a very relaxing oil.
Great oil!
By connie
December 13, 2016 10:23:00 AM MST
I have been using frankincense daily for several months. I apply a few drops daily, due to all of testimonials I have heard for healing and cancer prevention! I recently had a sore on my gum in my mouth. I rubbed francinsense into it daily for about a week and it was gone! Also I had a lump under the skin above my eyebrow and rubbed a few drops once a day for a few days and the soreness and lump are gone! I'm convinced that francinsense will remain part of my daily routine!
Wonderful
By Jamie
December 5, 2016 9:58:44 AM MST
Very potent - very good quality.
Awesome
By Charlotte
November 28, 2016 3:57:24 PM MST
Great products at a wonderful price!
To thin
By andrea
November 20, 2016 6:32:27 AM MST
I've tried other frankincense from other companies and it's thicker. This oil was thin and the smell smelled a little like alcohol was cut in with the oil. I love frankincense but this one doesn't cut it for me.

November 28, 2016 5:05PM
OFFICIAL RESPONSE FROM JADE BLOOM - Hello Andrea, we're sorry that you were not satisfied with your bottle of Frankincense Serrata. Please contact our support team to return it and they'll send you a pre-paid shipping label. Please note that Frankincense Serrata is not the same variety as Frankincense Carterii that we also sell. Serrata is known for its thinner consistency, spicier scent, and uses for the skin. Carterii is known for its thicker consistency and medicinal uses. We source Serrata from India while Carterii comes from Somalia. It's important to note that both of these varieties of Frankincense are 100% pure as certified by a 3rd party lab. Please click the "Certifications" tab to download the GC/MS report for the latest distilled batch.
Works
By Deborah
October 25, 2016 1:37:26 PM MDT
Applied to some acne and in am all redness was gone.
GREAT FOR SKIN CARE
By jessica
October 12, 2016 2:43:28 PM MDT
I love This Oil!! I add it to my facial toner wipes that I make. Great for evening complection!
Best I've ever used!
By Robert
September 26, 2016 12:41:28 AM MDT
I haven't bought from anyother company since I found Jadebloom! I keep frankincense on hand, its my go to for lots of things. (I have lots of JB oils that are my "go to's")
GREAT OIL
By Tameka
September 8, 2016 8:09:13 AM MDT
I LOVE to diffuse frankincense while at work. Helps provide a calming throughout the day!
relieves my pain
By Leslie
September 5, 2016 7:56:20 PM MDT
I am thankful for his Frankincesnse oil b/c it relieves my pain from arthritis and tendonitis.
Hands down best Frankisence, especially for the price!!!
By Lisa
September 4, 2016 2:16:10 PM MDT
Excellent oil!! Best Price!!! I have been taking this oil internally and using topically for over a year now, I use it in many blends, in the diffuser....absolutely unbeatable!!! Before, I was very unlikely to use Frankisence so freely at $93+ a bottle, but with the Jade Blooms reasonable prices and this oil is hands down just as good if not better than the overpriced other brands out there...I use as much as I want to when I need to!!! This is one of the most beneficial oils you can take for cancer...it has done wonders for me! Thank you Jade Bloom!!!
God's little helper.
By Tami
September 2, 2016 8:16:30 AM MDT
We are farmers and I was kicked in the stomach by a cow. I went to the ER and they discovered that I had bladder cancer. The urologist removed a large tumor and I have been seeing him every 3 months since then. A few months after the first tumor I returned with 13 more that had to be removed. I had always dabbled in essential oils but never really got into them, until now. I call this little green bottle, "God's little helper" because after using the JB Frankincense with a carrier oil over my bladder daily and adding a few drops in my tea if needed, I have been almost 2 yrs cancer free. I first of all thank God for his blessing and healing but I feel that he also sent me into the right direction towards JB and their amazing products.
one of my favorites
By Tracey
March 8, 2016 7:02:09 PM MST
I love frankincense, heals my inflamed eczema better than anything. Much better than young living simply because of the cost savings. Worked just as good! Thanks Jade Bloom!
Healing Oil
By Cassie
March 7, 2016 9:59:48 PM MST
This oil has become my Go To oil for just about everything. I am THRILLED that I can get this oil from Jade Bloom at a fraction of the cost of other Big Name, MLM oil companies. I use this oil just about every day in my bath and my skin looks incredible! My husband and children have remarked about how much "better" my stretch marks look (thanks, kids!) LOL. I used this oil internally with a few others to reduce kidney inflammation and uterine inflammation after miscarriage. After only 4 days I felt as good as new (and I had been battling kidney inflammation for months previously!). My Dr is very pleased :)
Quality product
By Vickie
March 7, 2016 6:44:45 PM MST
This is good Frank...I've used it to heal a knot on my dogs foot that the vet said was not going to ever go away...it shrank in about a month with daily drops of this...also useing it cut with coconut oil along his spine for arthritis and he's not limping any more...
Gave it interranly to too old beagles for infections and they are much better...I use it myself as a drop in a glass of water and in my body oil ..good stuff at a great price.
Amazing company and customer service.
By Luann
March 7, 2016 6:03:10 PM MST
Every oil I have gotten is great. The customer service is awesome and "right now" response.
I will continue to buy all my oils from Jade Bloom
Age spots
By Dawn
March 7, 2016 5:59:47 PM MST
I experimented on my hands...had heard that Frank helps with age spots, so I put it on the back of one hand every night and did NOT put it on the other. After a week, the spots on the 'Frank Hand' were fading! Although I am not wild about the smell, I use it a lot!
Can't get enough:)
By Carmen
March 7, 2016 5:46:47 PM MST
As a fragrance- wow! So beautiful.
I keep it in my purse for all types of uses. I mix a spray in hotel rooms for surfaces and air.
I also diffuse at home and apply behind my ears for immunity support.
So great for healing blemishes and or wounds/scarring.
I apply it directly.

And who wouldn't LOVE it as a Christmas gift?!
HIGH QUALITY
By Florina
March 5, 2016 1:11:13 AM MST
THE BEST PRICE AND HIGH QUALITY FOR FRANKINCENCE OIL. JADE BLOOM IS THE BEST. I USE TO ORDER FROM DOTERRA AND NO DIFFERENCE IN QUALITY JUST IN PRICE.
Frankincense Healer
By SSS
December 29, 2015 1:51:39 PM MST
I have a bad knee and shoulder and I use frankincense and spikenard in a roll on bottle
I mixed this up for 13 people for Xmas Gifts and they loved what it did for their injuries on their body
I'm making my list up for the next promotion and getting a combination of these two oils so I'll have plenty for making extras now for family
Frankincense and spikenard
LOVE THESE OILS
By Karen
December 14, 2015 7:48:18 PM MST
I have been using Jade Bloom oils since just a couple of months after they got the company started and I have to say I could not be more pleased with the quality of these oils. I started out using Young Living Oils and I was convinced there were no oils out there as good as theirs, but then I discovered Jade Bloom and since I ordered my first bottle I have never looked back. Sure, there are a few oils that Jade doesn't have yet that I still order from them, but Jade Blooms are just as good as the others and at a much lower price. I have compared oils side by side and alternated use and Jade has stood up to the test every single time. These oils have literally changed my life. I use them every day. Also, the customer service at Jade is simply the best customer service I have ever had with any company. They are very prompt to answer all phone calls and emails. I haven't had many issues, mostly some leaky bottles, but the few that I have had were immediately addressed and replaced and/or compensated. I am a loyal customer for life and look forward to discovering more oils to come ! Give Jade a try ! You will be glad you did !
Cyst B Gone
By Sherri
December 14, 2015 1:40:52 AM MST
I had a cyst over my right eye. I put your Kashmir lavender with frankincense on it for 4 x per day for 3 days and it s totally gone away can't even see where it was before
Totally amazing!!!! The other MLM I used to spend money on
Would of cost me $160.00. Jade Bloom Oils Rock my world !!!

I'm asking for Jade bloom oils for Christmas and Valentines!!
This is a very high quality oil
By Renee
November 21, 2015 7:24:00 PM MST
I've been apart of another organization for over a year. I've been needing frankenscense for about 6 months but it was extremely expensive even with the discount. I found this company and ordered this right away. When it came I'll admit I didn't have high expectations for this because of the price. I did a smell comparison and I was extremly supprised by the quality. I also had a tiny bit let of my other oil and I'm sold! The quality was just about identical so I ordered a few other oils to try!! I cannot wait to try more and hopefully get some of my customers to switch because I always felt extremely bad asking because the prices were so high. So far everyone who I have recommended have felt the same way I have and I'm excited to enjoy high quality oils that are very affordable !!! Thank you jade bloom!!
Amazing
By Believing
September 19, 2015 6:19:45 AM MDT
I had a mole near my clavicle and it was really annoying and I was going to go to the dermatologist to have it removed I just started learning about essential oils and tried frankincense. I wasn't really a believer until twice a day I put frankincense on the mole and one day I noticed it being loose and I took a tissue pulled it off and there's no sign of it.
so many uses
By Pam
August 31, 2015 8:28:43 AM MDT
I like to use Frankincense with Rosehip Oil & Tea Tree oil on my face at night; it really keeps my skin looking bright and youthful. I also used Grape Seed Oil, Frankincense & some other oils to make a great massage oil. My husband really needed the anti-inflammatory properties of the frankincense. This is an oil to always have on hand!
Wonderful
By Maria
July 29, 2015 11:19:13 PM MDT
This oil is wonderful! I've used it for pain, and to help stop nose bleeds. It's the same quality or even better than the other brand, but at a fraction of the price. Which means I don't have to suffer through pain like I did before. I can use this and not feel guilty about it.
:)
By Courtney
July 5, 2015 11:59:55 AM MDT
My dad is literally addicted to this stuff. It's crazy. I keep telling him to mix it with the carrier oil so it lasts longer, but he must be drinking it or something. I mix it in a roller ball with peppermint oil, the muscle blend soothe, and coconut oil. I use in on my tummy for cramps and my tailbone. Dad uses it for wrists and knees. I mixed up a bottle for a colleague as well that had knee trouble, and he absolutely loves it. Trust me, this colleague friend of mine isn't one to try EO, but now they believe... haha (:
Frankincense
By Jeanne
June 25, 2015 4:33:06 PM MDT
AFFORDABLE PRICE....works great in pain blends. Love it!
AFFORDABLE PRICE
By Karen
June 14, 2015 6:46:40 PM MDT
FINALLY A GOOD QUALITY OIL AT AN AFFORDABLE PRICE. YOU WILL NOT BE DISAPPOINTED WITH THIS OIL. I USE IT FOR EVERYTHING
WOW!!! AMAZING!!!!
By Amanda Jo
June 13, 2015 4:56:07 PM MDT
I had a stubborn wart on my forehead that looked like I was trying to grow a horn or something! I started putting frankincense on it and I can barely even see where the spot was!!! WOW!!!!

It works
By Cheri
June 13, 2015 3:48:51 PM MDT
Love this oil. I use it under my eyes. I had eye surgery three years ago and still experience pain from time to time. This frankincense is wonderful pain relief.
Amazing!
By Hillary
June 9, 2015 1:29:41 PM MDT
This one is unbelievable! It has so many uses. My mom has a lot of health issues and this helps with all of them!
Curious
By Rhonda
June 7, 2015 7:34:35 AM MDT
Just received my four bottles of oils ....which Frankincense is one of them ...excited to try it out ...I have yet determined if it is okay for consumption ....I applied for the first time a bit on my face as I have read reviews on this ....we will see!
pain
By Lady Di
April 25, 2015 8:36:30 PM MDT
Using this on knee for pain gotta say it really working.
wow!
By melissa
April 23, 2015 2:40:44 PM MDT
I did not really want to believe this oil could be as good as the $80 bottle from my usual oil co. I bought this one on a whim with low expectations. But the oil came today and about half an hour latter I happened to get a bloody nose from the dry desert heat. I rubbed a drop over the bridge of my nose and within seconds the bleeding stopped, just like it does with the expensive brand.
A+
By JESSICA
April 22, 2015 1:04:10 PM MDT
I LOVE THIS FOR MY NIGHTLY FACE REGIMENT.
Sublime and calming
By Susan
March 23, 2015 4:00:59 PM MDT
Frankincense is such a beautiful oil for calming and centering the mind, like sandalwood and myrrh. It also opens the chest, and so is helpful for any feelings of oppression. This frankincense is absolutely top-quality, and so affordable!
Can actually afford to use it!
By Carrie
March 16, 2015 1:06:02 PM MDT
I was so pleased to find this oil! I could use it when I needed without the need to skimp because of the expense. It worked so well in a pain blend.
Love this! Great for seizures
By Angela
March 7, 2015 12:10:20 AM MST
I love this multi-purpose oil. My dog was having break through seizures and I didn't want to increase his seizure meds and I heard to try frank for them and I bought this and tried it and no more seizures! I've also found frank to be the most help when combined with peppermint for my migraines (just dulls the pain but I'll take what I can get I and so far that's more than any other oil or combo has done)! I've also been using frank and lavender on my dogs sebaceous skin growths and they've been shrinking!
Comparison
By Karen
February 28, 2015 9:14:05 AM MST
Two of us "EO Lovers" compared Jade Bloom Frankincense against YL and DT brands. All three have slightly different scents but JB was obviously different. They come from different parts of the country so I will have to do further research to see what the health differences will be. Love this price over the other brands so I hope medical benefits are the same. I am currently using Frankincense to rid myself of Barretts esophagus. So far the DT brand has almost eliminated it taking 1-2 drops in a cap daily (1 yr). Hoping next scope result will be .... gone! (got it w/severe bile/acid reflux... so far not manageable with EOs)
Quality
By Adrianna
February 18, 2015 6:52:09 AM MST
Jade Blooms Frankincense blows the other brands away. Helps so much for muscle pains and aches!
AMAZING OIL
By Courtney
February 1, 2015 8:30:52 AM MST
I didn't know what to expect from this oil exactly. My mom told me I needed to try it on a small cyst on my elbow. After using it for just one day I can already see that it has shrieked the cyst in size. I love knowing that this is so natural and not harming me. Can't beat this price either.
Amazing!!
By Sara
January 17, 2015 7:10:00 PM MST
I can't believe what a believer i became in essential oils. I love Jade Bloom and frankincence has helped my leg pain BIG TIME!! i apply it on my achy legs with a carrier oil and within minutes it takes the pain away..
Great Oil!
By Kristin
January 6, 2015 7:23:31 PM MST
I love Jade Bloom's Frankincense. It's effective and affordable. What more could you ask for! I am so impressed with Jade Bloom - they are now my go to oils.
love this
By Jennifer
December 28, 2014 7:34:16 AM MST
I have been using this sparingly in the past since the brand I bought cost so much. Now, I am using it so much more since I can easily afford it! Great oil and I can't wait to find more uses for it. Thank you!

Great Oil to Use in Beauty Products
By Kim Oiler
December 15, 2014 11:38:43 AM MST
I make my own beauty products, including hand lotions and face creams. Frankincense has been known for ages to improve skin quality, so I tried this frankincense in my products. It has less of a fragrance than other frankincense oils I have used in the past, so it doesn't overwhelm the products. It seems to work wonders on those wrinkles and dry skin! I will continue to use this oil in my products.
Very Happy
By Heather Coombs
October 10, 2014 1:35:54 PM MDT
I am very happy with my Frankincense oil that I received. I compared the consistency, fragrance, and feel to my MUCH more expensive brand that I've been buying and I can't tell them apart. The results seem the same. I'm so happy I found Jade Bloom; I just hope they begin to offer a larger variety because I have a huge collection I'm looking to replace.
Great for Arthritis
By Debra Nielsen
September 30, 2014 12:04:09 PM MDT
I have arthritis that I feel mostly in my hands. I massage a couple of drops of this Frankincense oil twice daily and it does wonders to relieve the pain.
DAMN!!! I LOVE JADE BLOOM!
By Carol Blanding
September 18, 2014 9:31:49 AM MDT
I'm an essential oils addict. In the past I spent at least $100 a month for the oils I buy. This bottle of Frankincense is absolutely delightful and just as good as the bottles I spend $50 for. I am so happy my friend gave me a sample of hers. I am still absolutely and perfectly an essential oils addict, but now an addict with hundreds of dollars more in my pocket :-)
Fit for a King
By Flower Girl
September 12, 2014 1:31:11 PM MDT
I've been using this oil and it has answered the question for me of how Frankincense was the chosen gift fit for the King of all Kings.
Can't beat the price
By Margie Nielsen
September 10, 2014 9:21:53 AM MDT
It can be hard sometimes to differentiate between qualities of different brands of essential oil. I've been using this one for the past few weeks and it seems to be as good as quality as the best Frankincense that I've used over the years, but you just can't beat this price. I've paid 7 to 8 times more for this same amount in the past. Ok um I'm a fan....
See all
Hide all