Details
Lip Balm
100% Natural - Creamsicle
"Finally, an all natural lip balm that actually works and combines the healing benefits of 100% pure essential oils."
Our 100% natural lip balm comes infused with essential oils for added therapeutic benefits.  Soften lips while enjoying the pleasing aroma and therapeutic benefits Vanilla and Orange essential oil. Vanilla's antioxidant, anticarcinogenic and anti-depressant qualities make it a great addition to this lip balm. Orange oil's anti-inflammatory and anti-depressant properties create this beautiful blend that smells just like a Creamsicle! 
Features
1. Softens lips naturally while enjoying not only the pleasing aroma of Vanilla and Orange but also their anti-depressant, anti-oxidant and anti-inflammatory properties 
2. Fast absorbing with a non-greasy and non-sticky feel
3. Free of parabens, toxins, aluminum, propylene glycol, phthalates, and any other synthetic cancer causing ingredients
4. Manufactured exclusively by Jade Bloom in the USA for Jade Bloom customers.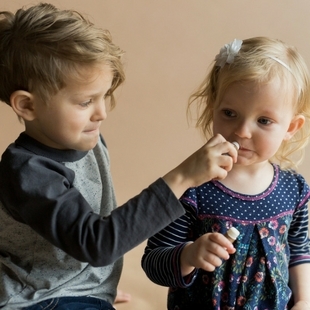 Ingredients
Shea butter (Butyrospermum parkii), Coconut oil (Cocos nucifera),  Beeswax (Cera alba), Jade Bloom's Vanilla Oleoresin 10 Fold (Vanilla Planifolia) and Jade Bloom's Orange Essential Oil (Citrus sinensis)
Disclaimer:
The above statements have not been evaluated by the FDA
This information is for educational purposes only, it is not intended to treat, cure, prevent or, diagnose any disease or condition. Nor is it intended to prescribe in any way. This information is for educational purposes only and may not be complete, nor may its data be accurate.
Safety precautions: Extremely potent use with care. Consult a professional reference for correct dilution ratios prior to application.
Avoid in pregnancy and lactation. Keep away from eye area. Keep out of reach of children.
You won't find a higher quality 100% Natural Lip balm anywhere
Additional Information
| | |
| --- | --- |
| UPC Barcode | 641990785821 |
| Scientific Data | No |
Customer Reviews
Must Have
By Emi
June 22, 2019 8:13:00 AM MDT
Great staple! Great aroma! Great price! I am not going back to store bought lip balms. This one is moisturizing without that waxy, coated feeling. It absorbs well, but it lasts.
Absolutely love this lip balm
By Laura Freese
February 27, 2019 10:10:48 AM MST
This lip balm is great. It doesn't dry out your lips like other balms. The natural flavors of the essential oils are a great addition to these lip balms.
Favorite flavor
By Ruthy Esbeck Nahrgang
August 29, 2018 9:14:30 AM MDT
My order is on way!! I was given this flavor as a gift. I love and use Jade bloom lip balm every day.
Great
By Irene
July 19, 2018 11:01:16 PM MDT
Bought several of these for neighbors because it is so nice on the lips, very soft and goes on smooth. I do not like a strong scent or smell so this is perfect.
Good Stuff!
By Brinlee Allen
May 24, 2018 10:54:06 PM MDT
This is my new favorite chap stick. It has a yummy flavor but is not overpowering. The best part is that on a normal day, I apply it once in the morning and then maybe once more later on. It's not one that you feel like you need more of it the more you use it. Great product, great price.
5 Stars
By LK
April 27, 2018 3:54:20 PM MDT
Good but I prefer sweetened lio balm
By Amy Ramirez
February 27, 2018 7:11:34 PM MST
Good, but I prefer sweetened lipbalm with more EO's. However, still good for the price.
A+ crazy good !!!
By KAREN SHUTTS
February 26, 2018 11:29:09 PM MST
This is my favorite JB lip balm !***. If you like/love creamsicle ice cream, then you'll love this lip balm. It is true to it's name & the ice cream. It glides on really nice - is so yummy you want to lick you lips and "yes" it hydrates your lips. If all these things appeal to you, then you won't be disappointed ! Alas, you will be quite pleased and walking around with hydrated, soft lips.***. Well, "yay" who doesn't want that. Try and enjoy !! "Caution" you may become hooked... Lol
LOVE LOVE LOVE!
By Jennell
February 23, 2018 2:40:43 PM MST
I LOVE this chapstick and can't wait to buy more! Great scent and goes on so smooth. It's not sticky or waxy feeling either. Love that it only has 4 ingredients! Won't use any other chapstick from now on -- and a great price too!
So nice!
By Sandy D
February 6, 2018 7:03:39 AM MST
This lip balm is so nice and soothing to the lips. It really moisturizes well, and doesn't have that waxy feel like a lot of other brands have. It feels good to the lips. The scent is amazing....it smells exactly like it says it does! Yummy!
Love this stuff
By KWright
January 29, 2018 2:33:44 PM MST
This is some of the best smelling ChapStick I've ever used. It felt good going on and left my lips super soft and moisturised. It really does smell just like creamsicles. And I love that it's all natural and doesn't have all the added toxic junk. The only issue I had is I wish it was a little thicker.
5 Stars
By TS
January 13, 2018 10:00:14 AM MST
Lip balm
By Tiff
January 5, 2018 9:22:19 AM MST
Smells just like a creamsickle treat!
Creamsicle Lip Balm
By Billie
January 1, 2018 3:19:55 PM MST
One of my all time favorites! Love the fact they're all natural & you have so many yummy choices!
yum!
By lauriems
December 28, 2017 8:03:48 PM MST
i dont usually like orange flavored chapstick but i love this flavor!! this stuff is wonderful!! my only complaint is that is melts when i carry it in my pocket.
Creamsicle Happiness
By TracyS
December 6, 2017 3:15:36 PM MST
I bought this for my husband, I have no found it in every room in the house, which is impressive for him to like something so much he uses it all the time brings me Joy :)
Yummy
By Alex
December 4, 2017 12:39:10 AM MST
Creamsicle Lip Balm
By Creamsicle Lip Balm
November 19, 2017 1:26:21 AM MST
moisturizing
By Karen Madera
November 10, 2017 6:33:22 PM MST
Works better than others on the market and nice flavor.
Creamy
By Jelena
November 9, 2017 1:28:58 PM MST
I exclusively use Burts Bees original chapstick and have for 15 years. I'm always disappointed in other lip products. The flavor isn't very strong, and this is rich and creamy.
LIP BALM
By ASHE
November 5, 2017 12:22:45 AM MDT
BEST LIP BALM I EVER USED.
Lip Balm - Creamsicle
By Cheryle
October 30, 2017 8:18:05 PM MDT
Very soft and velvety! Smells/tastes good, and very hydrating.
Summary
By Amazing
October 7, 2017 5:33:40 PM MDT
This is hands down the best lip balm ever. I tend to chew and pick at my lips when stressed so they were always chapped or cracked or bleeding. In a day ir so after using this they were smooth and soft. I only apply once or twice a day so it'll last forever, but I'm buying more anyway
Moisturizing
By Sarah
August 25, 2017 1:16:45 PM MDT
My lips always feels moisturized after wearing this lip balm!
Amazing!
By Jenny
August 22, 2017 9:50:37 PM MDT
BEST lip balm i ever bought. Did not melt entirely in the intense summer heat. No annoying fragrance taste...smells nice, all natural..my lips supersoft later..they look better too, the natural color!..Will definitely but again instead of chemical lip balms at drugstores!
favorite jade bloom chapstick
By Laurel
August 7, 2017 11:20:16 PM MDT
i used this chapstick before i starting making my own. my lips felt soft and smooth. my one complaint is that my retainer would feel gritty in the morning from it if i wore it to bed.
Delicious
By Alexandria
July 9, 2017 11:44:00 AM MDT
Smells delicious and works great!
Love the smell and texture, goodbye dry lips!
By Amy
June 21, 2017 1:43:50 PM MDT
This product is not too greasy feeling and also keeps my lips hydrated longer than any other I've ever used. It smells great and my lips stay soft!
Creamsicle
By Judy
April 23, 2017 10:01:58 PM MDT
This is the most moisturizing lip balm and this flavor tastes delish. Awesome product!
FANTASTIC!!!
By Amber
April 10, 2017 11:39:57 AM MDT
I absolutely LOVE this lip balm! I will be ordering this a lot in the future!
Wonderful
By Virginia
February 14, 2017 2:46:23 PM MST
Loved it. Very soft and refreshing on my lips. My son liked it alot also.
Lip Balm
By Shirley
January 3, 2017 1:34:48 PM MST
Really like the lip balm. It's really creamy. Also very moisturizing and not expensive.
Orange Creamsicle Perfection!!
By Lisa
November 25, 2016 11:11:30 AM MST
Jade Bloom lip balms are awesome!!! My lips have never felt more moisturized and soft. And the essential oil scents are naturally amazing!!
Jade Bloom oils and products are the highest quality at prices everyone can afford.
Lip Balm Creamsicle
By Sheila
November 7, 2016 9:51:38 AM MST
Another great idea from Jade Bloom, the smell is to die for, it's great to use before applying lip stick.
See all
Hide all