Details
Boost - Energizing Blend
100% Pure Essential Oils
100% Pure Steam Distilled Jade Bloom Oils
Boosts daily energy levels
Restores mental alertness
Can be used externally or aromatically
HOW TO USE
Externally - Rub 2 to 3 drops on ears and back of neck
Aromatically - Diffuse a few drops for 15 to 30 minutes a couple of times daily in a Jade Bloom approved diffuser.
PRODUCT TIPS
Place a couple of drops on a cotton ball and place it in the air vent of your car
Directly inhale from the bottle for a quick energy boost throughout the day
Also works great as a natural hand sanitizer by rubbing a few drops into your hands to kill germs
INGREDIENTS
All Jade Bloom 100% Pure Oils
Abies alba, Rosemary (Rosmarinus officinalis L.), Juniper Berry (Juniperus communis), Juniper Needle (Juniperus communis) Lemongrass (Cymbopogon flexuosus), Clove Leaf (Syzygium aromaticum), Black Pepper (Piper nigrum), and Nutmeg (Myristica fragrans)
---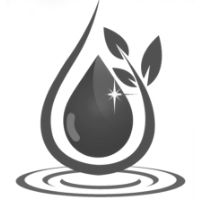 ---
Disclaimer:
The above statements have not been evaluated by the FDA
This information is for educational purposes only, it is not intended to treat, cure, prevent or, diagnose any disease or condition. Nor is it intended to prescribe in any way. This information is for educational purposes only and may not be complete, nor may its data be accurate.
Safety precautions: Extremely potent use with care.  Consult a professional reference for correct dilution ratios prior to application.
Avoid in pregnancy and lactation. Keep away from eye area. Keep out of reach of children.
You won't find a higher quality 100% Pure Boost Energizing blend anywhere.
Additional Information
| | |
| --- | --- |
| UPC Barcode | 641990784299 |
| Scientific Data | No |
Customer Reviews
Could smell ALL DAY!!
By Ashley G
May 17, 2019 9:48:47 AM MDT
Boost has to be one of my very favorite oils to diffuse. It blends AMAZING with grapefruit and bitter orange. The combo is one of my go-to's each day especially after a long day employed in the education system. It wakes me up and invigorates my mind.

Very highly recommended and don't forget to pair with grapefruit & bitter orange
Smells Great!
By Alyssa
May 10, 2019 2:39:02 PM MDT
Boost is great !
By Lisa B
April 12, 2019 1:52:33 AM MDT
I love this blend ! Just sniffing it right out of the body makes me smile
Good Booster
By Miranda
December 28, 2018 10:04:43 AM MST
This oil is good for your morning wakeup routine. I would use it in the diffuser and you will love it if you are a fan of lemongrass.
Uplifting
By Mikayla
November 23, 2018 9:14:42 AM MST
Love with grapefruit
By Lindsay
November 7, 2018 11:34:27 AM MST
I diffuse this on days that I need to get things done. I add grapefruit with it in the diffuser and it smells and works amazing!
Summary
By Christy Sumrall
October 25, 2018 11:07:07 AM MDT
Boost is always in my car! Perfect for getting you up and going!!
My morning coffee
By Toni D.
September 28, 2018 4:01:17 PM MDT
I diffuse this in my vehicle along with drinking my morning coffee. By the time I get to work I am ready to go and feel super energized. No it's not because of caffeine, lol. Boost will be a staple in my collection.
My absolute favorite blend!
By Brandi
September 16, 2018 3:46:57 PM MDT
I use this blend all day, every day. I have some in my bag to use at the office after meeting with students. I have this on cotton balls in a container in my car to help me on long drives. I diffuse this at home. I literally have a bit of Boost close at all times! My favorite way to use this is to put a couple of drops on my hands and rub. It not only serves as a sanitizer but, it gives that pick me up I need as I'm typing away. I get so many compliments on how great my office smells. This is, hands down, the best blend ever!
Boost
By Darla McGuite
July 20, 2018 1:08:24 AM MDT
A great pick me up!
By Judy
June 29, 2018 9:00:46 AM MDT
I love this scent to get me going in the morning. I have it running in a diffuser at work and the whole room is filled with this great scent. Its a great blend of oils.
Smells Great!
By Alyssa
May 14, 2018 4:06:33 PM MDT
Put this one in the diffuser if you're feeling tired or for a quick pick-me-up in the morning!
Use this oil at work and seems to help give a pick-me-up
By Julie Townsend
May 14, 2018 8:13:22 AM MDT
I use this oil at work and seem to give me a pick-me-up. I put on end of finger tips and rub and then smell and gives me a little lift up.
Summary
By Whitney Marlin
May 9, 2018 3:06:16 PM MDT
I diffuse this in my car on the way to work and made a body mist out of it for the afternoons. It works wonders if I'm feeling a bit sluggish and gets the day started on a positive note. And I love the spicy, herbal scent!
Not my favorite
By Ok
May 9, 2018 10:29:00 AM MDT
I like it and sometimes it seems to work. I always add lemon to it bc I'm not a fan of the scent alone
AMAZING
By Mercedes D
April 21, 2018 9:55:22 AM MDT
I love love love this oil!! I put it in my diffuser every morning and it helps me get my day going and i cant help but smile when i sit on my couch next yo it! Definitley buying again!
Boost
By Sabrina Partain
April 18, 2018 4:42:56 PM MDT
I love the smell, and it give a nice relaxing boost of energy. Love love!
Summary
By APRIL HUBBARD
April 16, 2018 11:17:06 AM MDT
It has a nice uplifting smell but I can't really say that it actually gives me a boost of energy. Maybe it just works sometimes or is very subtle.
Boost is Fabulous !
By Lisa Bryson
April 13, 2018 4:56:20 PM MDT
I love the smell of this blend ! I use it in the diffuser and also on my wrists and behind my ears on those days when I feel like I have too much to do and not enough energy to do them. Makes the house smell great and gives me a nice fresh & energized feeling
Not quite sure...
By Laverderlu
April 5, 2018 1:48:58 AM MDT
Boost has a pleasant aroma and does give and uplifting "boost" for me it doesn't last as long as is like. I may try a diffuser for my vehicle for a better effect, as I currently inhale from the bottle just a couple times a day
Smells great
By Jennifer Sutton
April 3, 2018 5:03:56 PM MDT
Gives a little added energy, not quite What I had expected, but still more energy that what I have some days! Smells absolutely amazing though.
boost
By roxanne
April 3, 2018 3:40:55 PM MDT
I love the smell of this oil . It is one of my go to oils I use when I need a pick me up.. smells amazing
So helpful!
By Cheryl
March 27, 2018 1:52:36 PM MDT
I deal with seasonal depression and lack of motivation each winter, and this year, I am using essential oils to help fight it. This blend is wonderful and I feel like it has really helped!!
Will definitely get again!
By Debbie Hamilton
March 25, 2018 8:54:44 PM MDT
Lovely citrusy blend to help start the day and "boost" the mood!
Good Stuff !
By Tracy
March 25, 2018 8:32:21 PM MDT
Summary
By Jaded120
March 22, 2018 11:18:43 PM MDT
Boost smells awesome early in the morning helps me get the day going.
Another must have pick-me-up!
By Dana Paull
March 22, 2018 1:48:18 PM MDT
I love using Boost when I need a little pick-me up. I use focus as my typical daily blend, and switch up with Boost when I need a faster change of pace. It has a nice fragrance that seems to be unique when all ingredients are combined. I suppose rosemary comes through the most, but with the Juniper and Black Pepper, the citrus is somehow altered a bit so I don't really recognize it, unless I am wearing it and then it comes through later Most important is that it does change up my pace from the typical intense focus to something else.
Boost
By Teresa M
March 22, 2018 10:28:27 AM MDT
Love this Blend !!!!! in the afternoon when I start to drag, I will diffuse BOOST
Boost
By Teresa M
March 20, 2018 9:42:26 AM MDT
Love the way this smells, when I diffuse it !!! And when I need a little pick me up, this is what I go for
A+ Oil
By Miranda Eisen
March 19, 2018 7:48:56 PM MDT
Boost is very fragrant and uplifting. This oil is a great way to start your day
Wonderful!
By Brandi
March 19, 2018 5:42:57 PM MDT
This oil blend is so good! I received it free with a purchase I love it! It has a lovely smell it's uplifting and really boosting! I love using it in my oil burner and I love just inhaling the pleasant aroma!
Boost smells great!
By Kelly
March 19, 2018 3:38:37 PM MDT
My family LOVE Boost! It has such a great fresh smell. I love to put it in the diffuser while I clean or right on my wrist for a nice afternoon pick me up.
Love this oil
By Kathy
March 19, 2018 3:01:29 PM MDT
I love Boost and all the high quality oils I have gotten here. Great customer service. Love JadeBloom
Summary
By Linda
March 17, 2018 1:08:56 AM MDT
Still getting used to it, but overall its another good product.
Summary
By Jackie
March 16, 2018 10:41:00 PM MDT
Love this oil! Smells great!
Works
By Lindsay
March 16, 2018 5:38:22 PM MDT
I received it free with purchase so I wanted to try. Not a huge fan of the smell but I mix with lemon and diffuse. Seems to work well.
Boosting it up
By Stacy Walters
March 16, 2018 5:15:05 PM MDT
Got this as apart of a free promotion. I absolutely love the lemon grass when being diffused. Great way to start a day off.
daily
By Donna
March 16, 2018 4:54:26 PM MDT
Use it daily to start the day off right
Boost Makes Me Feel Awake.
By Julie
March 16, 2018 4:26:11 PM MDT
I love this blend. It gives me a feeling of a bit of extra energy with one sniff from the bottle.
Energy!!
By Tiff
March 16, 2018 4:13:45 PM MDT
Great for getting the day started, pre-workout or anytime you need a pick me up!
1/17
By Pam
March 16, 2018 4:06:09 PM MDT
I am happy with it and might reorder it when I run out.
Summary
By My favorite start to any day!!
March 12, 2018 9:41:39 PM MDT
this oil adds a fresh start to every day it's almost better than my morning coffee if not better. I find myself using this every single morning and feeling refreshed and energized and ready to take on the day. I love love love this oil
Love it so very much
By Julie Ann
March 7, 2018 7:09:24 PM MST
Love it! Truly can't get enough. I put it in a rollerball with some almond oil and its heaven. I also use it in my diffuser- definitely recommend
5 Stars
By LK
March 7, 2018 12:43:11 PM MST
Refreshing
By Ruthy Esbeck Nahrgang
March 6, 2018 10:29:00 AM MST
Love this oil I diffuse as well as topically use this oil!!!
not bad
By crystal
March 5, 2018 7:46:25 PM MST
wasn't what I'd hoped for but diffused with a touch of orange it's good.
Free Oil
By Name
March 5, 2018 12:32:58 PM MST
Summary
By Mercedes D
March 2, 2018 11:42:55 AM MST
Got this as a free bottle not at all what i was expecting but its still really good
Morning routine
By Patti
February 14, 2018 11:49:35 AM MST
I love diffusing this oil as I get ready for the day every morning. it is uplifting and gets me ready to tackle the day ;)
Boost
By Pam
January 26, 2018 11:46:29 AM MST
I love diffusing this with Protect so you get the benefit from both oils! Late morning and mid afternoon, I feel like I start to lose steam at work. I take the lid off of the bottle and take a whiff.... very uplifting and I am able to get back on task!
Little Extra Boost
By Elyse Mattocks
October 25, 2017 12:39:55 PM MDT
I use this next to my desk at work when I have an after lunch crash.
Nice.
By Alex
October 23, 2017 10:42:42 AM MDT
Energy Boost
By Amanda
October 19, 2017 8:47:34 PM MDT
Energy Boost
By Amanda
October 19, 2017 8:42:42 PM MDT
This is a great product to get that extra boost of energy throughout the day with just one sniff of the bottle. Great aroma.
BOOST
By OM
October 4, 2017 12:57:15 PM MDT
Nice
By Annie
September 24, 2017 11:04:37 PM MDT
I received this with the touchstone diffuser last Christmas. This is a high quality oil blend. To my nose, it smells kind of musky. I like to diffuse it aromatically.
Good blend.
By Desiree Davis
September 23, 2017 4:11:30 PM MDT
Last Christmas I purchased my husband the touch stone diffuser Jade Bloom used to carry. Boost energizing blend came in the kit (along with another oil). Anyway, my husband loved diffusing this. If you need a quick pick me up, this is great! Very good blend. Also, it works as a great hand sanitizer.
Good little pick-me-up
By Heather
September 15, 2017 8:25:18 AM MDT
This is a great blend to diffuse while working!
Renew
By Robyn
September 9, 2017 6:58:25 AM MDT
Diffused this blend to renew energy and focus. Like this blend
Works.
By Alex
August 25, 2017 6:18:03 PM MDT
This blend definitely has a very energizing aroma to it. It's complex. I like it. It smells MUCH better diffused that sniffing straight out of the bottle.
Nice oil
By Stephanie
August 7, 2017 2:54:03 PM MDT
This oil seems to have a fresh, "green" scent. I put some on a pendant and felt energized all day. A little drop is all you need - it does have a strong fragrance.
pick me up
By Laura
August 2, 2017 1:47:16 PM MDT
I replaced my afternoon cup of coffee with this stuff! I apply it to my lava rick necklace. Works well!
Great boos of energy
By Izabela
August 1, 2017 11:55:46 AM MDT
It works for me and I have just ordered the second bottle.
Lovvveeee!
By Stacy
July 29, 2017 1:55:15 PM MDT
Smells great diffused or worn in my necklace....gives me that added " boost " needed throughout the day. Jade Bloom rocks, all oils are amazing and are of the highest quality.
Love It!
By Ruth
July 18, 2017 1:46:30 PM MDT
Great product
By katie
July 16, 2017 11:37:36 PM MDT
I love the way these oils smell
best
By Eddie
July 16, 2017 7:56:53 PM MDT
LOVE!
By Toni Lynn
July 8, 2017 12:27:54 PM MDT
I love this oil but I EXTRA love it because my family is not oil lovers like me... they just put up with it because they have to and they LOVE this oil!
LOVE this Blend!
By Kimberly
July 6, 2017 1:55:26 PM MDT
Amazing on a day when I can't get motivated and even when I can. Just a beautiful blend of oils!!
Great EO
By Candy
June 5, 2017 5:53:46 PM MDT
Love
By Tori
February 26, 2017 9:26:53 PM MST
Boost has a warm citrus smell. It gives me that boost after a long day of school . I defuse it in my car with "Protect"
great oil amazing company
By Becky
January 23, 2017 10:43:58 AM MST
this oil is a spicy citrus blend that I enjoy. unfortunately my order was damaged in transit but jadebloom is replacing the damaged products. jadebloom is amazing!
Love it!
By Katie
January 5, 2017 5:07:25 PM MST
I have many Jade Bloom oils that I love, but this one is quickly becoming my favorite. It really does boost my energy. I use it behind my ears at work and on the weekends I diffuse when cleaning house. I adore the smell!!!
Get rid of the afternoon blues
By Ruthanne
November 4, 2016 2:51:29 PM MDT
I always get very sluggish at work about an hour or two after lunch. I have been keeping this on my desk and sniff it every now and then and it seems to work. I catch myself picking up the pace and being able to be more productive.
Smells great and gives me an imediate "Boost"!
By Virginia
October 27, 2016 1:26:18 PM MDT
This is an amazing blend! I use it whenever I need a "Boost" of energy! I took it with me when I went on a trip and stayed with a friend. Every time I put it on and walked into the room she said, "I need some of that oil". Love it!!!
After school boost
By Beki
September 6, 2016 12:02:36 PM MDT
I carry it with me when I pick the kids up from school, some days we have some down time waiting on others to get to the car so we will put a couple drops in our hands and do some deep breathing and then we r ready for home work.
Boost
By Julia
September 1, 2016 4:19:12 PM MDT
Let's just say if I could only have one bottle of essential oil, it would be Boost, definitely, no question. Boost improves my stamina during my intense workouts. Thank you, Jade Bloom
Great with well-being!
By NaomiLee
April 3, 2016 9:11:37 PM MDT
I like to use this in conjunction with well-being. Especially when I have to work long shifts. Really helps to keep my energy and my mood up! Although, I think I'm sensitive to one of the eos, I get a headache when I've used it too much of this in a day.
A+
By Robert
March 7, 2016 4:56:43 PM MST
Being a big guy I need all the help I can get. I started using this at work it it is simply better than drinking a pot of coffee. I have sustained energy and focus for hours now! Thank you
BOOST
By Felicia
November 11, 2015 10:23:40 AM MST
Works great for the afternoon slump at work and on house work days !
WOW
By Karen
September 29, 2015 3:55:00 PM MDT
A good sniff of this oil in mid afternoon picks me up and boosts me through the rest of the afternoon. Love it !
Everything Synergy
By Ashley
August 19, 2015 3:23:11 PM MDT
We use this to clean with, in our diffuser, to make fabric softener with, roller balls on our feet, the smell is amazing and one of my favorite synergies
Great in car diffuser when traveling
By Debra
August 6, 2015 1:45:13 PM MDT
This is a great oil to put in your car diffuser when you are traveling long distances and stay alert. I love the boost and alertness I feel when using this oil.
MUST HAVE
By Karen
July 16, 2015 3:38:09 PM MDT
I tried this oil from a friend of mine and I have got to order some for myself !
ENERGY
By Dale
July 15, 2015 6:34:05 PM MDT
Good oil for the afternoon slump
Proof is in the use!
By Pam
June 15, 2015 6:13:57 PM MDT
This weekend I went to a NASCAR Race with some friends. On the drive there I was a bit tired so I pulled out my Boost Blend which I had combined with a little extra peppermint. My friends asked about it and if they could use it. These are guys that didn't even really know what essential oils are! By the end of the weekend I shared it with several other people too - all of whom said it stood up to it's name and gave them the boost they needed.
My wake up magic in the morning!
By Gina
June 2, 2015 6:19:57 PM MDT
This oil is the exact same blend as an expensive MLM blend I was using. Works perfectly and smells wonderful. It starts my day off and get's me going.
10
By DawnDeven
May 12, 2015 12:44:27 PM MDT
I assist with births at home and sometimes this is sorely needed. I used a diff brand from an mlm company and switched to try this...bam! the same results for waaaay less out of pocket!
Mid shift slump relief!
By Dawn
April 11, 2015 4:47:20 PM MDT
I am a nurse and sometimes have a 'slump' mid shift, Boost gives me the 'umph' that I need to keep moving!
Really works!
By Kellie
April 2, 2015 6:32:14 AM MDT
I really can tell the difference when I use Boost. Smells nice and gives you the energy to get through the day!
My favorite blend so far
By Kelli
March 5, 2015 7:53:53 PM MST
BOOST is my favorite blend from Jade Bloom so far. It does give me a little energy kick and smells absolutely wonderful.
Wonderful blend
By Shirley
March 2, 2015 10:09:52 AM MST
I love the scent and the wonderful feeling this gives me. I have it going in my diffuser during workouts and in my office after lunch to keep me perked up after a full tummy. It is wonderful how it works and my coworkers love it as well.
Amazing!
By Hillary
February 18, 2015 9:05:22 AM MST
I really love this one. I'm not a morning person. So this is one of my favorites when I get up. It truly does give me the boost I need to get my day going. And also the boost I need to keep from napping in the afternoon when my 3 year old does.
Boost!
By Adrianna
February 18, 2015 6:54:01 AM MST
What a great oil for the afternoon slump. Made a roller ball with it and it works great. Jade Bloom, keep up the amazing work!
Recommend
By Heather
February 10, 2015 10:36:59 AM MST
This is a great uplifting blend! I have it in my diffuser now for an afternoon recharge.
Talk about a pickmeup
By Chelsea W.
February 7, 2015 11:36:07 PM MST
This is the perfect blend for a pick me up throughout my day. I've been testing it today by rubbing it on the back of my neck and diffusing it in my car and it is awesome.
See all
Hide all