Hand Sanitizer & Moisturizer
Hand Sanitizer - 3 Scents & 2 Sizes
Made with 100% Pure Essential Oils
DEFEND Antimicrobial Blend

Blood Orange (Citrus Sinensus), Petitgrain (Citrus bigaradia), Bulgarian Lavender (Lavandula angustifolia), Cinnamon Leaf (Cinnamomum verum), Lemon (Citrus limonum), Bitter Orange (Citrus Aurantium), Cinnamon Bark (Cinnamomum zeylanicum), Rosemary (Rosmarinus officinalis), Clove (Syzygium aromaticum L.)

PROTECT Immunity Blend

Clove (Syzygium aromaticum L.), Lemon (Citrus limonum), Cinnamon Bark Ceylon (Cinnamomum zeylanicum), Eucalyptus (Eucalyptus globulus), and Rosemary (Rosmarinus officinalis)

CLEANSE Purifying Blend

Lemon (Citrus limonum), Lime (Citrus aurantifolia), Pine (Pinus sylvestris), Eucalyptus (Eucalyptus globulus), and Tea Tree (Melaleuca alternifolia)
Jade Bloom's new moisturizing hand sanitizer is both all-natural & extremely effective without drying out your skin!

Ingredients: Alcohol, Distilled Water, Grape Seed, Aloe Vera Gel (essential oils from the respective blend chosen)
__________


Based on scientific studies of each essential oil in this blend, DEFEND provides a natural defense by inhibiting growth or destroying the presence of the following known bacteria and fungi:
BACTERIA
E. Coli, Listeria monocytogenes, Diplococcus pneumoniae, Enterobacter aerogenes, Enterococci, Helicobacter pylori, Staphylococcus albus, Staphylococcus aureus, Streptococcus beta-haemolytic, Corynebacterium diphtheriae, Klebsiella species, Moraxella species, MRSA, Proteus species, Salmonella pullorum, Streptococcus species, Streptococcus faecalis, Streptococcus beta-haemolytic, Vibrio parahaemolyticus, Pseudomonas aeruginosa, Yersinia enterocolitica, Enterobacter cloaceae, Mycobacterium tuberculosis, Neisseira menigitidis, Clostridium sporogenes, Staphylococcus species, Vibrio cholerae, Clostridium perfrigens, Proteus species
FUNGI
Candida albicans, Candida species, Tinea capitis, Aspergillus flavus, Aspergillus niger, Microsporum canis, Trichophyton mentagrophytes, Trichophyton rubrum, Aspergillus species, Fusarium species, Rhizopus species, Aspergillus parasiticus, Candida glabrata, Crytpococcus neoformans, Sporotrichium species, Trichophyton species, Aspergillus ochraeous
---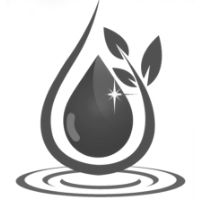 ---
Disclaimer:
The above statements have not been evaluated by the FDA
This information is for educational purposes only, it is not intended to treat, cure, prevent or, diagnose any disease or condition. Nor is it intended to prescribe in any way. This information is for educational purposes only and may not be complete, nor may its data be accurate.
Safety precautions: Extremely potent use with care.  Consult a professional reference for correct dilution ratios prior to application.
Avoid in pregnancy and lactation. Keep away from eye area. Keep out of reach of children.
You won't find a higher quality antimicrobial blend of 100% pure essential oils anywhere.
More Information

| | |
| --- | --- |
| Uses | Antibacterial / Antiviral, Cleaning, Immunity |
| Aroma | Spicy |
Customer Reviews
80%
of customers
recommend this product
Featured review(s)
Thank you JB for an ...
Feb 5, 2020
Thank you JB for an amazing hand sanitizer☆☆☆☆☆
excellent
Feb 5, 2020
I got this in the collector's club and I LOVE IT! Doesn't dry out my hands like most commercial hand sanitizer. I've used it throughout flu season so far and I haven't gotten sick yet (in spite of being a teacher and having both students and family members with the flu).
Ah-mazing
Mar 3, 2020
I can't tell you how much I love this hand sanitizer! I really didn't think I would even use it when it came in my CC because I hate store bought sanitizers because of how drying they are to my hands. JB you hit this one out of the park!
I was able to get ...
Feb 5, 2020
I was able to get this in my CC and I love this stuff. I will not go back to using another one. There is no alcohol smell to this at all so for those that are sensitive to the smell of alcohol then this is for you.