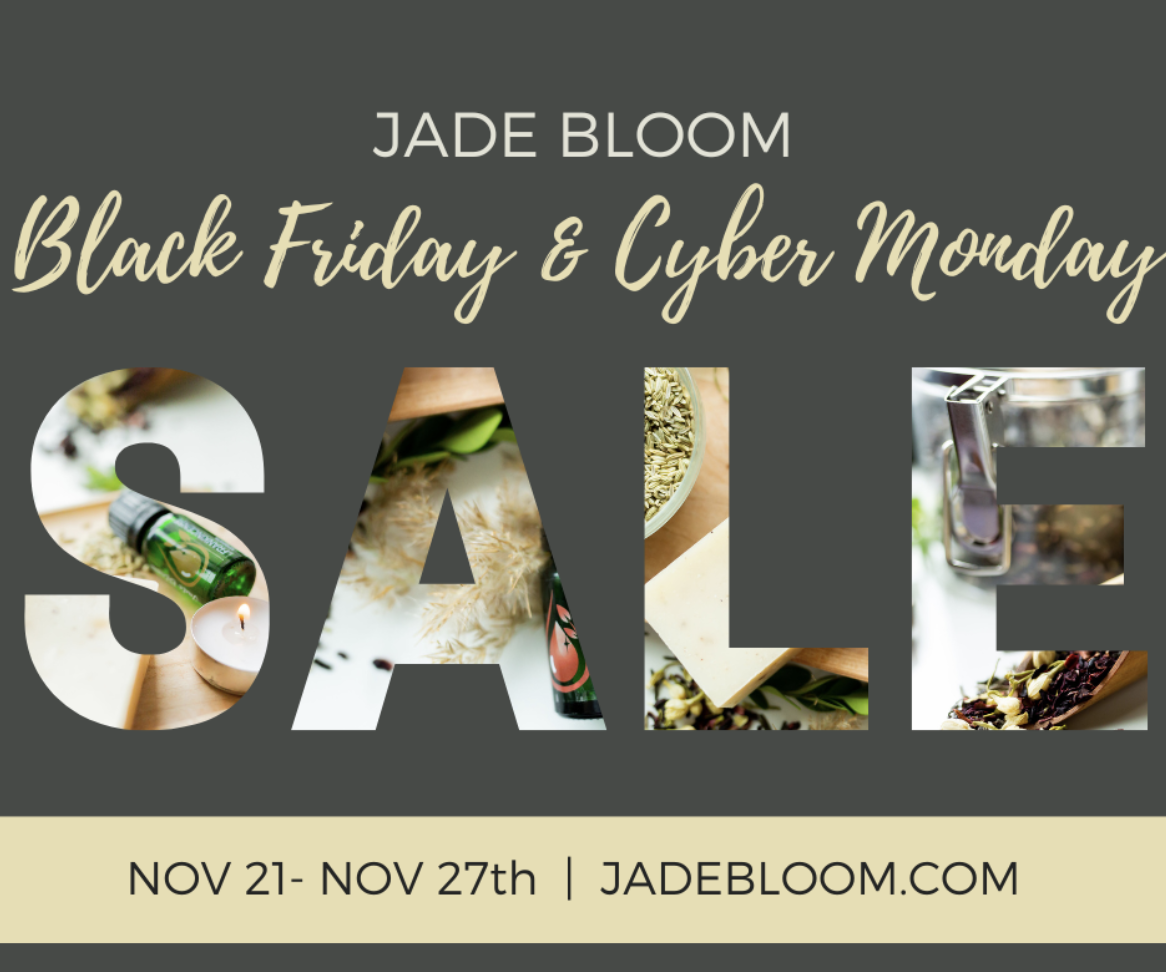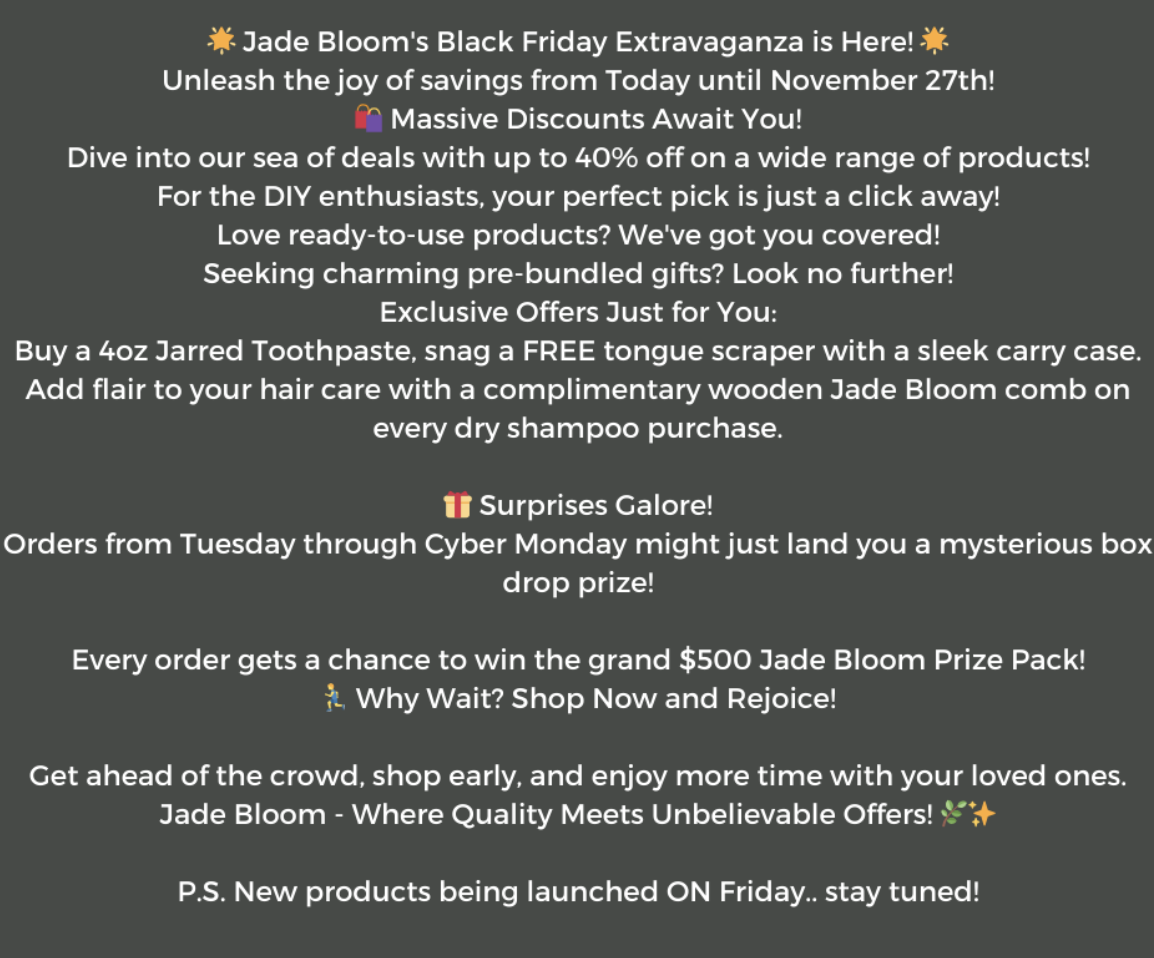 We're here to make things EASY on you! Please note that your discount reflects for each item in each category once you add it to your cart automatically- No code required.
Same goes for our free gifts with purchase-- No code required, and the free gift auto populates in your cart once you add the corresponding product!
*Please note* On the App, your free gift will not auto-populate in your cart, but rather will be manually added by the Jade Bloom team prior to shipment
Check out our brand new Black Friday categories!
Then, you also get 20% off our new Kits & Gifts category so you can spoil the ones you love without breaking the bank!
Our Christmas Tree Blend is our most recent blend to get the All Purpose Cleaner treatment. Of all the Holiday scents, we love Christmas Tree for its versatility and simplicity. Who wouldn't want their house to smell like a Christmas Tree farm every day?

Being able to naturally scent your home while cleaning is a hack worth repeating. To know that what's left behind after this cleaner is safe to the touch but also an olfactory delight? That's peace of mind.
An added bonus is the bottle on this spray! It's a solid trigger spray cap that results in a super fine mist. Small details like this matter, especially when it comes to making the chore of cleaning less of a chore.
And last but not least, our Holiday Products are RESTOCKED!
This includes the following:
Holiday Box Set
Happy Hours Box Set
Peppermint Swirl Room Spray
Peppermint Swirl Lotion
Holiday Hand Soaps
Plus, all of our Holiday Bar Soaps - Limited Quantities of each!
Gingerbread
Sugar Pine
Cranberry Spice