Details
Relief Respiratory Blend
100% Pure Essential Oil
Relief Respiratory Blend contains 100% Pure Steam Distilled Jade Bloom Oils
Provides respiratory relief 
Naturally eliminates bacteria and viruses and helps soothe airways
Helps calms senses for a restful nights sleep
Can be used externally or aromatically
Aroma is very pleasing and relaxing
HOW TO USE
Externally - Rub 2 to 4 drops on chest and throat.
Aromatically - Diffuse a few drops in a Jade Bloom approved diffuser a few times daily and throughout the night
PRODUCT TIPS
Add a few drops in your shower and allow the steam to help diffuse RELIEF during your shower
Carry a bottle on you and take a few deep breaths directly from the bottle for instant and convenient relief
INGREDIENTS
All Jade Bloom 100% Pure Oils
Eucalyptus (Eucalyptus globulus), Peppermint (Mentha piperita), Tea Tree (Melaleuca alternifolia), Lavender (Lavendula Angustifolia), Lemon (Citrus Limonum), Cardamom (Elettaria cardamomum), Bay Leaf (Laurus nobilis), 
---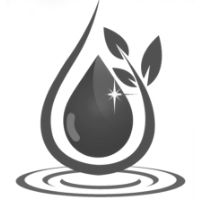 ---
Disclaimer:
The above statements have not been evaluated by the FDA
This information is for educational purposes only, it is not intended to treat, cure, prevent or, diagnose any disease or condition. Nor is it intended to prescribe in any way. This information is for educational purposes only and may not be complete, nor may its data be accurate.
Safety precautions: Extremely potent use with care.  Consult a professional reference for correct dilution ratios prior to application.
Avoid in pregnancy and lactation. Keep away from eye area. Keep out of reach of children.
You won't find a higher quality 100% pure Relief Respiratory Blend anywhere.
Additional Information
| | |
| --- | --- |
| UPC Barcode | 641990784268 |
| Scientific Data | No |
Customer Reviews
My husband can't get enough of this blend
By Carolyn H
July 19, 2019 2:51:26 PM MDT
My husband gets sinus infections every few months, and a bad one once a year. He gets frustrated when over the counter meds don't help him any. When I set the diffuser up by his side of the bed with this in it within in minutes he said he was breathing better. A few minutes later he declared this stuff more effective than the OTC meds he had been taking. So I made an inhaler stick for him, and he quit complaining of his sinus issues.
Works wonders
By Lavender
July 11, 2019 7:01:54 AM MDT
I use this regular in the diffuser to help with my nightly congestion.
Effective!
By Lisa E.
March 30, 2019 1:38:47 PM MDT
I cannot take a decongestant at night; this helps relieve nasal congestion associated with any respiratory ailment.
A breath of fresh air
By Tracy
March 27, 2019 10:16:13 AM MDT
I have chronic sinus problems and this blend works beautifully to help with my painful congestion.
Summary
By Name
January 31, 2019 7:09:12 AM MST
Due to some medications I have to be careful about what I use when I'm sick. Relief works great and I dont have to worry about it messing with my meds.
Works Like a Charm!
By Toni D
January 3, 2019 5:43:57 PM MST
I use this in an inhaler and it clears me up everytime! A must have in your collection.
Very soothing!
By Melisa C.
December 27, 2018 12:25:58 PM MST
This product is a must during the cold season! I diffuse it at night for to help with coughing and general congestion. Also, used it during a steam bath to open up sinuses and it was amazing.
A must have!
By Lesley
December 19, 2018 4:25:33 PM MST
The aroma is amazing. Diffuse when my allergies turn into a hot mess. I can feel relief from congestion almost immediately.
Relief
By Ann
December 17, 2018 4:28:55 AM MST
Love this product. I mix it with protect also. Thank you, jadebloom
LOVE!
By Jammie
November 30, 2018 12:55:59 PM MST
Love this blend! Smells fabulous! When I feel a cold coming on, its my go to!!!❤
Great for allergies, congestion, sinus problems!
By Bonnie Knight
November 26, 2018 12:46:41 PM MST
My husband and I both have seasonal allergies. He actually underwent testing and treatment as a young man. He's never experienced using EO and was skeptical but I began using this product in our bedroom every night. It helps both of us so much that if I forget to set up and start the "mister" he reminds me. Neither of us have had to use as much medication as in the past and he's now a believer. I'm equally impressed by your products. Looking forward to buying and using other products.
Relief really helps.
By Jodie
November 3, 2018 9:31:39 PM MDT
With all the dampness and rain, my chest has been feeling "tight" and my rescue inhaler wasn't quite doing it's job. I received the bottle of Relief in the mail, put it in my diffuser and slept most of the night. It has been wonderful. Thank you.

Helps sinus congestion
By Mary Lou
October 29, 2018 6:51:35 PM MDT
I'm a newbie with essential oils so I got several to try. I got a severe head cold this weekend and am using both Protect and Relief right now . I use some of each in my diffusers at home and at work now. I walk into the bedroom even without the diffuser running and my sinuses seem to clear up some. It's been great during the day at work as well as during the night at home. I've been able to breath better quicker. I've also made a lotion with Relief and massage it on my neck and temples. I'm a believer now.

Summary
By Henry
September 14, 2018 11:34:57 AM MDT
I have COPD Relief helps me breath, I put a few drops in a painters parer mast and breath naturally 2twice a day and I sleep through the night.
Summary
By Melissa
September 10, 2018 5:48:23 PM MDT
Love this worked great in the diffuser during the smoky season also love it for pain.
Relief, that's how Jade Bloom does it !!!!!!
By Teresa
July 29, 2018 3:49:12 PM MDT
Can't get enough!
By Kate
July 2, 2018 6:41:29 PM MDT
This is another amazing blend that we can't seem to keep enough of! My husband keeps taking mine because it helps not only with his allergies, but with everything he experiences LOL.
Relief
By Sabrina Partain
June 15, 2018 10:55:30 AM MDT
Omg I love this oil! I have a cold that went to my chest ,w/ cough and this oil is helping me breath and releave cough! Will never go with out it!
Great blend
By Alex
May 9, 2018 10:06:18 AM MDT
We commonly diffuse this blend. It's very helpful.
Great in the bath
By APRIL HUBBARD
April 16, 2018 10:44:25 AM MDT
We like to use this in the bath if any of the kids or mom & dad happen to have cold symptoms. It smells nice (if you can even breathe through your nose). We also like to diffuse it in the bedrooms at night if anyone has symptoms.
What a relief!
By JoAnn
April 13, 2018 3:01:13 PM MDT
This oil arrived just in time for a cold, and it was awesome for lessening the symptoms.
Sleep Apnea machine? Relief ensures I wake up clear
By Dana Paull
March 19, 2018 12:52:48 PM MDT
I have sleep apnea, and have been using Relief blend daily directly in my unit's water chamber (versus using the special connector). I've had no issues with the oil causing a problem in my machine, using just one or drops, and I am grateful to wake up with clear sinuses. I usually get a bit stuffed up overnight, but I live in the middle of a forest. I also use a drop or two in the shower when I need a respiratory boost. Great stuff!
Lives up to its name!
By Catherine
March 16, 2018 12:40:47 PM MDT
RELIEF has been great to have during the cold and flu season. A couple of drops in the shower and I feel so much better! Not only does it help me breathe, but it has an uplifting scent.
Relief
By Amy
February 15, 2018 6:41:56 PM MST
Exactly as it says you get RELIEF using this! I had the worst cough and congestion and this gave me such Relief! Thank you JBloomers for coming up with this recipe! I'm indebted to you!!!
A Must Have
By Bob
February 15, 2018 7:52:45 AM MST
I add a few drops of Relief to a cool mist humidifier any time one of my kids start to get a cold. Putting a few drops on your chest or feet will also help clear up congestion and cough.
Saved my life or at least my sanity
By JadePixie
February 10, 2018 5:31:05 PM MST
This was the best thing to happen to me when I was suffering from recurrent sinus infections before finally breaking down and having sinus surgery. I was miserable and nothing was helping as much as I would have liked, not even taking Mucinex D which was once a Godsend for me. After finding that using a Vaporub humidifier with Vaporub in the small dish in the top I upgraded to an oil diffuser. Just using peppermint and eucalyptus as single oils was amazing, but getting the Relief blend was what really made a huge difference. Diffusing this overnight on top of the antibiotics and decongestants I was already taking finally helped me cope until I was able to have surgery. When I was the most congested I would actually put a drop under my nose on my upper lip, which provided almost immediate relief. Love this blend and highly recommend it to anyone I know that struggles with sinus issues!
Best ever
By KWright
January 29, 2018 3:23:10 PM MST
This is hands down the best thing i have found for coughs and congestion. It works fir our whole family, even the little ones. My 18 month old was so miserable and sick last winter. But with him bein so young there wasnt much we could do, and what we could wasnt working. I bought jade bloom relief and my first diffuser. Within an hour of it being in his room, he was sleeping sound. He was almost 100% better by morning.
Summary
By JULIE BATESON
January 20, 2018 10:05:57 PM MST
this is the first essential oil i purchased for my asthma. It's really helping relieve congestion and helps me a lot.
Serious Relief
By Amy
January 2, 2018 6:57:49 AM MST
This is for sure a "GO TO" in our house when we start to experience any respiratory issues. Use it on the chest, neck and inhale what's left on our hands. I've also got a diffuser necklace for severe cold and flu issues. One of my daughters has asthma and severe allergies, this has helped her open up rather than using the atomizer she was prescribed from her doctor. After she tried it she asked me to make her something she can use as home and also carry with her. So, I made an inhaler/sniffer. I also made her a liquid in a jar, I put a small sponge/loofa in a 2oz jar, dropped 10-15 drops of Relief in and topped it off with a carrier... When she has an issue at home she can open it and breathe it in, leave the lid open for a few minutes to let the aroma fill the air. Or she can rub it on her chest and neck. It's a "Must Have" for sure.
Amazing respiratory oil!
By Greenman
December 27, 2017 3:51:14 PM MST
This blend is a must have for our family; we have an essential oil key chain and this is one of the oils that we always keep stocked in it. Whenever we start to experience any respiratory issues we rub some on our neck and chest and/or put a drop in our hand, make a fist and hold it up to our nose/mouth and breathe it in like an inhaler...works like a charm!!
Absolute best
By KWright
December 25, 2017 3:04:46 PM MST
This blend is hands-down the best thing I've ever used to decongest my sinuses. It works fast and very efficiently. It has cleared my infant son's congestion up overnight in a vaporizer I put in his room. I recommend this to everybody.
Summary
By Addie grubb
December 8, 2017 10:09:15 PM MST
Best thing hands down i have found that works for congestion!i have an inhaler bottle for it and it is AMAZING!
Helps with stuffy nose and sinus
By Sharon
November 24, 2017 5:51:58 PM MST
This makes breathing a lot easier when my head is stuffy and I feel congested.
One of my favorites
By Lindsay
November 22, 2017 11:07:29 AM MST
Love the smell! I put relief in my diffuser every night so I can fall asleep breathing peacefully. I suffer from allergies and sinus issues, so this oil makes breathing alot easier. I'm already halfway through my 2nd bottle.
Summary
By Allyssa
October 31, 2017 12:59:46 PM MDT
This oil is great for winter. Definitely helps with stuffy noses and my son loves the smell!
I keep this on hand
By Kelly
October 21, 2017 3:34:58 PM MDT
This is a must have oil. Relief helps so much with colds. I diffuse it for my daughter during the winter to help keep coughs and runny noses at bay. I love this blend.
RELIEF
By OM
October 4, 2017 12:53:58 PM MDT
Summary
By Mercedes
October 2, 2017 5:11:09 PM MDT
Clove is really strong but love it otherwise! I plan on putting it in my classroom during this flu season!
Got this blend included with a diffuser
By Jan S
September 27, 2017 8:15:20 AM MDT
I normally would not have purchased this because I do not care for eucalyptus. I like this blend for the bedroom at night. If I am stuffy this works wonders. I used this to make a salve when I had a cold and did not want petroleum based vicks- loved the way it worked!
True Relief
By Living Tree Herbals
September 20, 2017 9:44:30 PM MDT
I have a small child with occasional hacking cough with seasonal allergies. I place this oil in a basic salve and his relief is almost immediate!
GREAT BATH SOAK
By Heather
September 15, 2017 8:40:28 AM MDT
THIS IS GREAT FOR RESPIRATORY ALIMENTS!! PUT A FEW DROPS IN YOUR BATH AND APPLY TO CHEST BEFORE BED...FEELS AMAZING!!
Favorite Diffuser blend
By Kelli
September 13, 2017 8:36:45 AM MDT
I use this in our diffuser all of the time for when we are stuffy! It smells lovely and does the job of helping us breath at night.
Neutral
By Maurie
August 28, 2017 2:55:55 AM MDT
I couldn't really tell any difference after using the product
Perfect
By Alex
August 27, 2017 1:38:15 AM MDT
This is a perfect respiratory blend. It works, and has that Vick's like aroma that reminds you of when you were a kid.
AMAZING!!
By Makenzie
August 7, 2017 9:19:48 AM MDT
I bought this EO because my family was dealing with a nasty cold. It arrived just in time, i put this into my bedroom diffuser and we could breath so much better, my nose wasn't stuffy anymore, and our 4 month old daughter was sleeping peacefully. This is one of my favorite Jade Bloom EO's. I highly recommend this to anyone!
Always stuffy
By Laurel
August 4, 2017 10:53:13 PM MDT
I am always stuffy. This helps me feel better and seems to make the sinus problems go away before they start.
Lifesaver blend!
By Rhonda
July 31, 2017 12:26:28 PM MDT
This oil blend is amazing! My husband was getting a cough and coming down with something one night and I could tell it was going to be a bad one! He had never yet tried my oils and had never really shown much interest in them even though I have used them a few yrs now. But I decided that night it was time for him to find out what they could do! We used it instead of his vapor rub he usually uses and I also put some in the diffuser for him. The next day he literally was all but normal! His cough was all but non existant and he felt so much better! He was convinced! :) And he now asks for oils whenever he thinks he needs them for something!
great for relief!
By Miracle
July 24, 2017 11:37:39 PM MDT
I get sick easily with colds, upper respiratory infections, and bronchitis, and this oil definitely helps open and clear your airways while smelling wonderful at the same time! I bought two to always have on hand especially during the cold winter months.
relif
By Tan
July 24, 2017 2:30:41 PM MDT
This oil is great as an expectorant.
Stuffed up?
By Tamara
July 18, 2017 7:54:44 AM MDT
Love the products
By Denise
July 17, 2017 9:53:32 AM MDT
I really like it and how it works for cold and sinus relief.
Nice product
By Elaniece
July 17, 2017 9:00:35 AM MDT
Help keep my sinuses clear slowing a good nights sleep.
Excellent!
By Toni Lynn
July 8, 2017 6:11:59 PM MDT
I got this with the respiratory diffuser, amazing!!!
LOVE
By Morgan
July 7, 2017 11:34:43 AM MDT
Recently all of us, my husband, toddler, and I, were all sick with a nasty chest cold, I diffused this while we were all sleeping and would feel significantly better in the mornings than when we didn't use it. It smells so nice and relaxing too.
Magic
By Sarah
July 7, 2017 8:49:34 AM MDT
My son has cold induced asthma and swear by this product! It reduces his cough when he is sick. I diffuse it in his room at night and works like magic!
AMAZING!!
By Linda
July 4, 2017 2:10:44 AM MDT
Works amazing!! Helps clear sinuses and smells great too!! Will definitely be one I keep on hand at all times.
Sweet Relief!
By Jenny
April 12, 2017 2:13:16 PM MDT
i have been using the relief blend for my seasonal allergies. I got the roller bottle to make it easier to apply quickly. I can almost immediately notice my sinuses draining and the pressure lessening when I use this oil. I apply it several times a day during this crazy allergy season, but it keeps me going and I feel less groggy and my head doesn't feel like a balloon! :-) Thanks, Jade Bloom, for creating top-notch, masterful blends for those of us who are on a budget!
wonderful
By Lydia
March 29, 2017 1:44:47 PM MDT
I put this oil in my diffuser when i had a cold and it it helped my congestion. i was feeling batter in no time
Great
By Judith
March 20, 2017 6:05:51 PM MDT
Great! It works, like all of your products! I love it!
Great product
By Brenda
February 28, 2017 10:38:07 PM MST
I use it at night in a diffuser for the grandsons whenever they have a cold. Really helps them to breathe easier.
Amazing Blend Does Wonders
By Summer
February 16, 2017 7:44:46 PM MST
I knew this was a must have when I began buying Jade Bloom oils. When cold and flu season hits my house, everyone suffers at one time or another. Plus my one son has asthma and a little cold can trigger non-stop coughing spells. Sure enough, not long after I received my "Relief" blend, we needed it. I made a chest rub with some coconut oil and applied it to my kids' chests, back of neck, and back. It was amazing to notice the constant coughing cease. Adding the blend, plus Lemon E.O. to a diffuser in their room at night helped even further. Thank you Jade Bloom for making essential oils affordable so my family can enjoy their amazing benefits!
Works Great!!!
By alecia
February 7, 2017 3:02:48 PM MST
This product works fantastic for my 4 year old that has asthma. My baby got sick and wasn't sleeping well because his nose was so stuffed up. I finally tried putting a little relief on his clothes and it worked wonders- we both finally got some sleep! I now recommend this product to everyone!
great
By works
January 14, 2017 6:35:01 PM MST
exactly what I was looking for! helps my congestion and a wonderful price!!!
WORKS!!!
By Katie
January 5, 2017 5:03:26 PM MST
I have used this for my grandson when he had a sinus infection and it cleared right up. I put some on his chest and also in the diffuser
So Relaxing
By Beanner
December 13, 2016 4:07:18 PM MST
I'm pregnant with a constant congestion issue, add 5 kids to the stress of the day...... well I got this today,popped it in to my diffuser and jumped in the bath. I've never had a more relaxing bath with the youngsters yelling outside the door. Like instant relaxing vibes. I can definitely breathe a ton better already too! I will be diluting for the sick kiddos tonight and maybe everyone can get some peace tonight! So glad I finally decided to get this blend. Thank you so much!
Effective and smells good
By Shirley
December 6, 2016 2:27:07 PM MST
I like the quality and feel like it helps me sleep well.
Works well
By Mellanie
November 19, 2016 9:03:12 AM MST
I use this in my defusser and stand over it to inhale the mist. It helps me to breathe well in no time.
RELIEF
By Ruthie
November 18, 2016 6:19:28 PM MST
Jade Bloom's RELIEF is MY relief when I suffer with sinus issues. I rub it on the area that hurts and get almost instant relief for hours!
AWESOME!
By Edlyn
November 18, 2016 6:13:20 PM MST
My 85 year old Mother has acute bronchitis...and this is helping her better than. the medicine her Doctor gave her. I'm very thankful
great smell and seems to help congestion
By LuAnn
November 18, 2016 11:47:59 AM MST
Great scent and diffused it for colds running through our household at off and on through the night.
Good
By Sandra
November 18, 2016 8:21:52 AM MST
Smells like it will help this winter. We have a lot of respiratory problems.
Another great product
By Paulette
November 15, 2016 2:28:57 PM MST
I use this in my diffuser as well and also love this one. The aroma is very soothing.
It works and smells nice as well.
By Patty
November 14, 2016 3:50:05 PM MST
My daughter was congested and I used some on her so she could sleep and it worked great. Thank you for this blend it works wonderfully.
Relief
By Tamera
November 14, 2016 11:26:25 AM MST
This is the bomb!!! I put some in my diffuser and within a few mins I could breathe!!!
Relief oil
By Kim
November 14, 2016 10:52:51 AM MST
Love the scent very comparable to another companies blend. Love it.
Love it.
By Terry
November 14, 2016 8:44:19 AM MST
I only use it at home as people tell me I smell funny. Ha!
Relief
By Julie
November 14, 2016 8:38:56 AM MST
I use this in my CPAP water every night to keep my nose from being stuffy and it works great I love it
Respiratory blend
By Brenda
November 7, 2016 10:44:30 AM MST
This is another great product. I diffuse this nightly.
I love all the Jade Bloom products


Respiratory blend
By Brenda
November 7, 2016 10:44:29 AM MST
This is another great product. I diffuse this nightly.
I love all the Jade Bloom products


On Hand
By Deborah
October 28, 2016 10:14:07 AM MDT
Have not use this yet. But I know it's a must to keep on hand for those times when it is needed. One being inflicted with past sinus infections and respiratory infections this is a MUST to have on hand
Great Blend!
By Carrie
October 4, 2016 1:55:02 PM MDT
This is a great blend of oils that does help when you are not feeling good. I have used it several times when I or someone in my household gets a cold. Can be added to a carrier oil and rubbed on your chest as a replacement to Vics. Great to diffuse in the air when someone is has a head cold or chest cold. A must have for your natural medical kit!
Works great!
By Carolyn
September 24, 2016 9:30:57 PM MDT
My husband has copd. This oil works very well, especially in the colder weather. Of course it won't heal all the damage that has been done over the years but it gives him some relief.

Respiratory blend
By Toni
September 4, 2016 6:47:54 PM MDT
This blend was extremely helpful for my son who has asthma when he has an allergy attack. Glad I had it on hand.
Takes the cold away !
By Tracy
September 1, 2016 10:08:09 AM MDT
After a boutique with pneumonia years ago, I have gotten 2 colds yearly with the spring cold always turning to laryngitis. This soothing blend smells wonderful to use and works miracles quickly . Great product !
Love it!
By Tracy
September 1, 2016 10:02:05 AM MDT
This oil is amazing and so convenient in the roller ball form. I suffer from joint pain and adrenal fatigue which can result in pain in your lower back. The formula in this great little bottle works almost instantly and does not make near the mess of combining oils in a carrier oil and then applying. It's small so very easy to throw in a pocket or purse too. Thank you Jade Bloom !
Magical
By Natalie
March 13, 2016 1:24:23 PM MDT
Totally love Jade Bloom Oils!! I'm a beginner user with essential oils & instantly was hooked after using the Relief Oil. I had my first cold in over 5 yrs & the lingering, persistent, cough my head off all night, cough for over two weeks. The first night I used this oil, I was 95% better & by day two, cough was completely gone!! Highly recommended!!
No Pneumonia this year!
By Dawn
March 7, 2016 5:14:03 PM MST
Yay Jade Bloom!! I use this blend often and this is the first year in many that I didn't go into pneumonia or an upper respiratory infection and I KNOW it is from using Relief and Protect! Thank you for a wonderful and affordable alternative!!
Arrived just in time!
By Heather
January 25, 2016 7:56:05 PM MST
Just received today and couldn't have come at a better time. Both husband and daughter are coming down with head colds. Started immediately diffusing and rubbed some on both their chests. They said they can breath better...now we will see how they feel after a good nights sleep! Fingers crossed :)
Amazing!
By Isa
January 23, 2016 10:06:13 AM MST
So first off the oil is amazing I use it once a day in my oil diffuser. And in just a few minutes it fills the room and scent is amazing !! And it really opens you up! I give this oil five stars all the way
Inhaler
By Dawn
December 6, 2015 3:40:13 PM MST
I have started using this with Eucalyptus in a nasal inhaler and have given one to my sister, too. She says it works much better than her prescribed meds!! Yay!!
The name says it all!
By Bea
November 18, 2015 1:00:41 AM MST
Love this oil for cold and flu season. I put it on my kids feet at night diluted and out socks on them and clears breathing passages. I use it neat on myself when I have trouble breathing
AWESOME!!
By Raven
November 13, 2015 5:08:35 AM MST
I have severe upper respiratory issues and this blend is just amazing! I apply a little to my chest and I can sleep like a log through out the night!
Goodbye Vicks
By Karen
October 19, 2015 6:43:11 PM MDT
This is such a great blend for respiratory issues plus it smells a lot better than Vicks !
Love it!
By Michelle
October 10, 2015 8:06:47 PM MDT
This oil helps me so much when I get a cold! It is 1000 times better than vapor rub!! I get instant relief when I apply this oil! With cold season coming around this is a must have!
cold and flu season
By Karen
September 29, 2015 4:01:15 PM MDT
This oil works great to help loosen mucous in the lungs and sinuses. Great in the diffuser !
AWESOME BLEND
By Dale
July 16, 2015 3:44:03 PM MDT
My co-workers love this one in the office. The air feels so clean
I share this one!
By Dawn
June 17, 2015 6:30:03 PM MDT
I use this and share with others who are having difficulty with respiratory problems! Use it on my grandkids, too!
many great uses
By Pam D
June 15, 2015 6:18:52 PM MDT
I was with a friend this weekend whose hands have been swollen and hurting. I didn't have all of my oils with me but know there are several in this blend that could help. My friend applied the oils to his hands and after a short time said he really felt some relief. He continued to use it all weekend and told me it was the first thing he's ever used that helped. I gave him the bottle and also sent him home with some Frankincense Carterii. Can't wait to see how that works!
I can breathe!!
By Belinda
May 18, 2015 6:10:26 PM MDT
When I was stopped up this past winter, I was miserable. I couldn't sleep. I had tried everything. Then I remembered I hadn't tried my new bottle of Relief. Oh, I wish I would have remembered it sooner. I could breathe again and I was able to sleep!! Thank you!
Fantastic
By Debra
May 15, 2015 4:57:01 PM MDT
This is a GREAT blend. I have used this on several occasions when I have felt congestion coming on and it Amazing. I feel so much better and haven't ended up getting sick.
Amazing!!
By Christopher
May 7, 2015 10:06:05 AM MDT
Jade Bloom is incredible. Relief is just like the complement oil blend from a big MLM company. I prefer this to even Vic's Vapor Rub. Plus it's cheaper and got it super quick.
How awesome this Blend is!
By Lynn
April 17, 2015 10:51:15 AM MDT
My husband suffers from COPD and does not sleep well at all, until he agreed to try this blend by rubbing it on his chest. WOW, awesome and what a relief. I don't feel the need to listen for him to breath at night anymore, and he does not have the same difficulties throughout the day with his breathing. We are both true believers in your products! Well done Jade!!!
This stuff is a savior
By Melanie
April 14, 2015 2:50:31 PM MDT
I love this stuff my daughter had some respiratory problems we diffused this in her room every night and she is no longer having any problems I am a true believer
Quick relief!
By Dawn
April 11, 2015 4:52:11 PM MDT
I started coughing mid afternoon and had my oils with me at work. I put a little Relief on my throat and neck and inhaled for a minute and it helped immediately. I used it again before bedtime and in the morning and haven't coughed since. I am a believer!
Better than Breathe
By Annalisa
April 4, 2015 9:16:44 AM MDT
The DoTerra Breathe blend is what sold my husband on essential oils in the first place. Recently he was congested and I tried Relief instead and he said it actually worked better than Breathe! Breathe never worked for me. I tried it and I could feel heat on my skin from the oil blend, but I stayed congested. Within seconds of applying Relief to my neck and chest I could breathe!!!
Great
By Lucy
March 23, 2015 9:31:45 AM MDT
Amazing!
By Hillary
March 18, 2015 7:57:37 AM MDT
I'm so loving this oil. It's amazing in the diffuser. I can instantly start getting relief when I use it!
Awesome Blend
By Lori
March 7, 2015 3:02:10 PM MST
I love this blend it is great in the diffuser and works well in a bowl of hot water to inhale that way too. It also works in a pinch to put a few drops on a kleenex or handkerchief.
You have all the oils that you need in one bottle at a great price !!!
Sinus issues
By Angela
March 7, 2015 12:07:09 AM MST
I have constant sinus issues and infections and think this works extremely well to diffuse at bedtime. I also think when I apply topically it lasts longer than doTERRA's Breathe but not much. I think these oils just evaporate too quickly topically so it's best as a diffuser blend.
i love Jade Bloom RELIEF
By Sue
February 28, 2015 11:14:39 AM MST
just received my bottle of RELIEF and i love it. terribly dry in out house from the furnace running so when i woke up with scratchy throat i decided to use the RELIEF in the diffuser while i was fixing breakfast and within 15 minutes of breathing that great smell i felt much better. my kitchen smelled so good i hated to turn it off but i breathed a lot better the rest of the day. i love Jade Bloom products. still have some i haven't tried yet. Can't wait to get them all.
Perfect
By Melissa
February 24, 2015 8:18:13 PM MST
Again I had tried this through another well known company. Their blend is what actually provided the proof I needed to trust essential oils. I had a very bad chest cold and with my asthma thought for sure I was facing at least bronchitis. I was amazed that in less than 3 days I was feeling almost tip top. However the price was just to high on my very limited budget. I ordered this from Jade Bloom and actually find it to work better than the high price version. The smell is great, but even more important I'm rarely using a rescue inhaler now. I was using one several times a day. Even if I forget to take a dose of my maintenance inhaler I'm still ok. I'm hoping as I physically heal more I'll be able to go off the maintenance dose. I just sing enough praises about Jade Bloom.
Better than Breathe
By Holly Braxton
January 28, 2015 11:01:58 AM MST
My absolute favorite essential oil blend for years has been Breathe by Doterra. I decided to give this Relief blend by Jade Bloom a try because of the price. Honestly I was very skeptical and wasn't expecting it to be as good, but to my surprise the results are much better for me and my family. I love this blend and never thought I would say this, but there is no reason for me to by Breathe again. I put a few drops of this in the shower with me each morning and the steam helps diffuse the oil while I shower. Also, at night when my child is congested I will put a few drops in my ionic diffuser near his bed and the results the next morning are amazing. I love healing my family with God's natural herbs. Thank you Jade Bloom for providing quality and affordable oils.
Breathing again
By Sherry
January 28, 2015 10:04:36 AM MST
I have used Relief by diffusing and rubbing on my son with his stuffy nose. It has really helped.
See all
Hide all