Details
Unwind Relaxing Blend
100% Pure Essential Oils100% Pure Steam Distilled Jade Bloom Oils
Combat normal everyday stress
Provides mental relaxation and restores equilibrium
Contains powerful natural plant compounds 
Can be used internally, externally, or aromatically
Aroma is extremely pleasant and relaxing
HOW TO USE
Externally - Rub 2 to 3 drops on wrists or back of neck and ears.
Aromatically - Diffuse a few drops for up to 1 hour a few times daily in a Jade Bloom approved diffuser.
PRODUCT TIPS
Directly inhale from the bottle for a quick stress-relieving experience 
INGREDIENTS
All Jade Bloom 100% Pure Oils
Bergamot (Citrus Bergamia), Patchouli (Pogostemon Patchouli), Orange (Citrus Sinensis), Ylang Ylang (Cananga Odorata), Grapefruit Pink (Citrus Paradisi), Gurjum (Dipertocarpus Turbinatum) 
---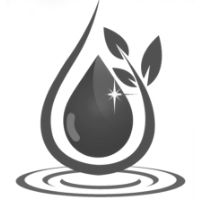 ---
Disclaimer:
The above statements have not been evaluated by the FDA
This information is for educational purposes only, it is not intended to treat, cure, prevent or, diagnose any disease or condition. Nor is it intended to prescribe in any way. This information is for educational purposes only and may not be complete, nor may its data be accurate.
Safety precautions: Extremely potent use with care.  Consult a professional reference for correct dilution ratios prior to application.
Avoid in pregnancy and lactation. Keep away from eye area. Keep out of reach of children.
You won't find a higher quality 100% Pure Unwind Relaxing Blend anywhere
Additional Information
| | |
| --- | --- |
| UPC Barcode | 641990784275 |
| Scientific Data | No |
Customer Reviews
Its ok
By Carolyn H
July 19, 2019 3:12:30 PM MDT
I don't use this one much, as the patchouli really stands out to me. I am not a fan of patchouli. However I've heard of folks adding orange or something like that when they diffuse this and that it helps. I'll have to give it a try
Relaxing
By Lavender
July 11, 2019 6:57:57 AM MDT
I love how relaxing this scent is!
Family's Favorite
By Emi
June 24, 2019 3:53:08 PM MDT
I love the blend and this is my family's new favorite diffuser oil! They told me, "Ooh, we like that one!" and "Don't turn it off yet!" Now I find myself diffusing it every afternoon to help my family UNWIND! This is the best thing for the end of the day blues.
Relaxed
By Bri
June 21, 2019 5:14:36 AM MDT
After a long day with the kids I love to diffuse this oil while relaxing. It smells good on its own but mixed with a citrus essential oil adds some brightness to it. I love this oil and will be buying some more before I run out!
Very relaxing
By Sarah
June 10, 2019 8:39:09 PM MDT
I love to diffuse this oil at night when it's time for my family to wind down. Smells so good!
Relax and Unwind!
By Elizabeth Durbin
May 7, 2019 11:40:17 AM MDT
I love using unwind when I come home from work! It helps me relax. I use it at bedtime too! I just open up the bottle and take a few whiffs and it helps me relax! I have used it in my diffuser a few times. I use lucid and lavender in my night time diffuser and keep the bottle of unwind next to my bed on my nightstand and take a few whiffs and lay down. I'm asleep in no time!
Unwind
By AngelGirl
April 23, 2019 6:57:59 PM MDT
Unwind is amazing for relaxing and de-stressing. Just smelling from the bottle is such a pick up. Used to make a batch of bath salts. It made me feel like a wonderful spa experience. Definitely an oil that will be kept on hand.
Unwind
By Relax yeah!!
April 20, 2019 4:45:34 PM MDT
This oils relaxes my husband so quick! He falls to sleep in minutes!
Unwind
By So good! So Relaxing!
March 18, 2019 12:12:26 PM MDT
Smells so good and long lasting!
Strong Lasting Scent
By Nancy
February 26, 2019 1:32:34 PM MST
I LOVE, LOVE, LOVE this oil. It is a long lasting scent..I put it on a diffuser pad from my necklace and here it is 2 months later on my headboard (exposed to all elements) and I can still smell it. I love it. Wish I could bathe in this.
Not so much
By Frances
January 15, 2019 1:41:10 PM MST
The frarance was not pleasant to me. Other people swear by it.
Great
By Katerina
January 13, 2019 5:26:56 PM MST
Love the smell when diffusing
I adore this product
By Ruth
January 4, 2019 9:33:31 PM MST
I absolutely adore my Unwind!! I often diffuse it right before bed. The smell is wonderful and calming. My children even like the smell of it.
Mrs
By Shedomer36
January 3, 2019 7:36:44 PM MST
Amazing.. smells so good my husband and I LOVE IT..
Love the scent
By Liz
December 31, 2018 4:17:32 AM MST
I received this blend as a gift from a coworker. My husband loves it. Its a soothing scent which puts us both in a relaxing and good mood. My husband loved it so much he asked me too order it again.
Clean House Smell
By Miranda
December 28, 2018 10:50:06 AM MST
Although this is not my favorite blend to put on my skin I do like diffusing it
Summary
By Melissa
December 14, 2018 12:54:31 PM MST
Love this in the diffuser at night definitely helps me sleep
Relax
By Tiff
December 5, 2018 9:00:41 PM MST
A great blend to relax after a long stressful day!!
Unwind
By Unwind
December 4, 2018 12:53:26 PM MST
Love this blend! It is my go to for relaxing!
Relaxing
By Ruthy esbeck nahrgang
December 2, 2018 8:55:46 PM MST
Love this oil. I love to run a nice bath and relax while I diffuse unwind

5 Stars
By Joseph Dyer
December 1, 2018 6:38:09 PM MST
Really helped relax my body and helped me sleep
Summary
By Carly
November 21, 2018 9:43:25 AM MST
A great blend to diffuse while winding down for the night!
Yummy!
By Leah
November 20, 2018 2:13:15 PM MST
Deep rich citrus smell that is calming and joyous at the same time.
A break in a bottle
By Jackeline Figueroa
November 19, 2018 9:06:50 AM MST
If the day goes wild and I need a break to breath and relax, Unwind is my go to oil. I tried other oil blends from other companies, but they have cedar on them and I'm allergic to it. When I found Unwind I was more than happy to try it and I'm not disappointed. It has a soft scent that relaxes you.
Stress blend
By Stress be gone!
November 18, 2018 8:11:24 PM MST
This oil helps my husband relax within minutes when restless and exhausted! And smells so good!
Summary
By september
November 18, 2018 6:01:32 PM MST
it helps to relax and smells good
I like them
By Pam
November 18, 2018 12:37:19 PM MST
I really liked the oil and use it alot
Mmmmm, good
By Jackie
November 18, 2018 12:34:48 PM MST
Highly citrusy but has a nuanced edge underlying the citrus; very restful scent.
fantastic
By Donna
November 18, 2018 11:02:15 AM MST
This oil is amazing!!
By Sandy
November 18, 2018 9:55:44 AM MST
I just love Unwind after a long stressful day. I rub it on my wrists and the back of my neck and I can just feel myself unwind!!
it works!
By laura
November 18, 2018 9:50:19 AM MST
Have used this in diffuser a few times now. Love the smell! I need to make a rollerball soon. I can see this helping out my kids during testing or stressful days at school.
stress reliever
By Michelle
November 13, 2018 4:19:49 PM MST
i use this in diffuser in home. Have noticed a big difference in everyone's level of stress. They all seem to be more relaxed at the end of our hectic days.
One of my favorites!!
By Maritza
November 5, 2018 9:09:38 AM MST
This is such a sweet smelling blend. I use it to distress and to uplift my mood.
Calming
By Nesslee
November 3, 2018 7:14:45 AM MDT
Love this because it was free and very calming after a day at work
Patchouli: It's not for everyone...
By Gail
October 29, 2018 10:39:54 AM MDT
As other reviewers have pointed out, Unwind has a *powerful* Patchouli kick to it. Personally, my "homemade" fave relaxation/anti-anxiety blend for the diffuser is: JB Savasana blend + a couple drops of Pink Grapefruit added (the citrus balances the tropical-floral Ylang Ylang in Savasana nicely).
Summary
By Christy Sumrall
October 25, 2018 11:05:12 AM MDT
I love the smell of Unwind! It helps my family relax!
Summary
By Amber
October 5, 2018 8:29:38 AM MDT
I love inhaling or diffusing this to relieve stress and relax. it smells wonderful
awesome
By Donna
September 12, 2018 6:46:42 PM MDT
My go to to help me relax n sleep. Best part it smells wonderful
Summary
By Smells like Peace & Calming!
September 10, 2018 2:01:11 PM MDT
I think this is pretty close to the YL Peace & Calming blend but smells better in my opinion. Very calming and great to diffuse or put on fussy babies (diluted).
Summary
By Jane
August 28, 2018 5:47:53 AM MDT
This is such a beautiful smelling blend. I use it to distress and to help with sleep.
So nice!
By Cheri
August 19, 2018 9:32:33 PM MDT
Oh my goodness, this blend is heavenly! It's very pleasant, and I can feel the calming energy working its magic almost immediately after applying it. It makes me smile. Very, very happy with this blend.
Not for me
By Irene
July 19, 2018 7:13:43 PM MDT
This did not work for me. Wanted it to help with relaxing but I did not get that benefit. Something in this blend was very offensive to my own body chemistry. I did have to return for this reason.
Relaxing
By Butterfield
June 1, 2018 6:27:23 PM MDT
Great scent, takes the edge off a stressful day!
Love this!
By Desiree
May 30, 2018 2:39:55 PM MDT
So far, this is my favorite blend. I use it at home, in the car, and at work. Even if I don't need to "unwind". I just love the scent!
AWESOME!
By Tanya
May 17, 2018 9:07:09 AM MDT
I love this blend! So soothing and relaxing!
I LOVE this Blend!!!
By Alyssa
May 13, 2018 9:27:52 PM MDT
I really like how this oils smells. It is soothing and relaxing and can be compared to one of the "big names" stress free blend.....But BETTER!!
Great oil
By Oily Vegan
May 10, 2018 10:05:20 AM MDT
I love this blend. It works well.
Mix with lucid
By Not a favorite
May 9, 2018 10:15:03 AM MDT
Not a huge fan of the smell but I've mixed it with lucid in my diffuser at night and it seems to work
Kinda disapppinted
By Sarah Z.
May 3, 2018 9:16:40 PM MDT
I was so excited to get this, but I feel let down. I put it on before bed and couldn't stand it I had to put on another oil to help cover it. The patchouli covers the other oils and throws off the vibe. I am not a fan of it and won't be getting it again.
Strong But Nice
By JP
March 29, 2018 9:08:25 PM MDT
Unwind has a very strong Patchouli smell. The citrus does help balance everything out though. I like to wear this on a necklace with extra citrus, but it's too strong for me to diffuse.
UNWIND
By Janelle
March 28, 2018 11:11:54 AM MDT
This is by far one of my favorite oils so far! Such an amazing smell
Summary
By Linda
March 17, 2018 1:08:01 AM MDT
Unwind
By April
March 10, 2018 2:31:35 PM MST
I use after a stressful day at work.
Soothing
By Linda
March 7, 2018 7:36:42 PM MST
Love this oil blend -my hubby has even been reaching for it at bed time.
De la sigh!!!
By Kay How
February 28, 2018 9:00:48 PM MST
This oil made me feel so... content. I smiled. When I mixed it with Well-being, all was good in my world. Thanks again KB
The best!
By Naomi
February 26, 2018 2:02:24 PM MST
I am a massage therapist and I put this in the diffuser after a long day at work and put my feet up and just chill. It smells so amazing!
Love it!
By Amanda Freeney
February 23, 2018 1:32:18 PM MST
Unwind
By Pam
January 22, 2018 3:26:14 PM MST
This blend is a true delight. I rub this on my feet with a carrier oil for I am having a hard time settling down from a stressful day at work.
January 14,2018
By Elizabeth
January 14, 2018 10:03:24 PM MST
I LOVE this blend, it is truly a delight in every way. I receive compliments all the time when this is diffusing.
Thanks for a wonderful blend!!!
unwind
By Marsha
December 18, 2017 8:06:04 PM MST
I used this one time.The smell is so overpowering in a diffuser that it got in my duct work and smelled up my house for 3 days. I only used 2-3 drops .Definatly 1 the next time if there is a next time. It didn't really help my stress.Orange oil does a better job.
Summary
By Name
December 18, 2017 5:59:53 PM MST
5 Stars
By ES
December 10, 2017 9:48:26 AM MST
Lovely relaxing fragrance
By Sherrill
November 22, 2017 10:13:00 AM MST
This is one of my favorites to add to the diffuser at night.
Summary
By sara
November 1, 2017 8:25:07 AM MDT
Helps reduce my anxiety and stress to fall asleep faster
By Melinda
October 28, 2017 8:53:36 PM MDT
Like another reviewer stated, it typically takes me forever to really fall asleep, and recently I've had some stress triggered anxiety (including one mild anxiety attack). I do a couple minutes of deep breathing where I can smell the oil and then put some on my wrists (although I'm going to add behind ears and temples I think) and it helps me to clear my mind enough to fall asleep. It is heavier on the Patchouli and Ylang Ylang, but the citrus seems to mellow it out even though it doesn't have a super bright citrus scent. I'm also planning on making a pillow spray with this blend!
great product
By Khristy
October 21, 2017 5:12:36 PM MDT
My go-to oil
By Chris
October 21, 2017 5:11:57 PM MDT
I have always had trouble falling asleep. I would lay there for an hour thinking about all kinds of stuff. I decided to try this oil and it has changed my life. I put a drop on each wrist, behind each ear, on my temples and across my nose. I then inhale cedarwood and put a drop across my nose. I fall asleep very quickly now. It is amazing and I will never be without it.
I CAN'T WAIT TO TRY THIS ONE TONIGHT
By OM
October 3, 2017 12:21:17 PM MDT
Great for diffusing after a hard day's work!
By The Greenman
September 6, 2017 9:57:18 PM MDT
It is our daily ritual to diffuse this oil when we get home from a busy day of work and school!
Beautiful Aroma
By Alex
August 27, 2017 1:57:21 AM MDT
This scent is so pretty. It will cheer you up, and calm your nerves. I love it!
relaxing
By Sandy
August 23, 2017 10:42:17 AM MDT
I use this in my diffuser in my bedroom and is so relaxing and calming. The name really suites itself
Helps my husband
By Bear
August 19, 2017 10:17:41 AM MDT
Love is in the bath. My husband has panic attacks from time to time and this really helps him unwind and calm down, and make the whole house smell warm and inviting.
it helps me relax to sleep
By Verla
August 7, 2017 2:31:00 PM MDT
it has an awesome fragrance and is part of my sleep blend
5star
By Aubree
August 7, 2017 8:26:52 AM MDT
Absolutely LOVE it! Use it constantly, even bought some for our office at work!
Wonderful Blend
By Ruth
July 18, 2017 1:44:45 PM MDT
I use this blend in my massage room. Really helps my clients to relax.
we love this oil
By Sara
July 17, 2017 1:05:44 AM MDT
Love this oil!! It is great to use to de-stress. I also use it on my three year old son who struggles to fall asleep quickly. I apply it on the bottom of his feet (and mine) and it helps him fall asleep quickly and stay asleep throughout the night. We all sleep great when it is diffused in the room at night as well! It is definitely a must have in our house!
Great for sleep
By Lynn
July 14, 2017 6:43:22 PM MDT
I have had trouble going to sleep for years. I've taken prescription medication and I wake up groggy. I've been using Unwind in my diffuser on my nightstand for several weeks, and I go to sleep much quicker, sleep better, and I don't wake up groggy! I'm even dreaming, and I haven't done that in years.
Yes!
By Charity
July 4, 2017 1:34:00 PM MDT
I have been diffusing this one a lot! It's great for end of a stressful day or during naptime for the kiddos! Smells great, even the kids always sniff and say "Mmm! What's that yummy smell!" Kid approved oils are always a plus!
Amazing product
By Kelly
March 27, 2017 11:09:43 AM MDT
I purchased this and was blown away at how well it worked and how long the product will last. I am a jade bloom brand loyal customer!
Amazing product
By Kelly
March 27, 2017 10:46:21 AM MDT
I purchased this and was blown away at how well it worked and how long the product will last. I am a jade bloom brand loyal customer!
Very satisfied
By Kathie
February 20, 2017 2:24:56 PM MST
Love the smell and how it makes me feel mellow.
Unwind
By Mary
February 14, 2017 1:54:36 PM MST
I just love this oil.It helps me relax so much.Put in my defusser in the living room It has help both me and my husband when he gets home from work.Helping with other medical problems that i have to.Jade Bloom makes so great oils.Just need to feel relaxed this is it.No meds just oils.
by far my favorite oil
By Jacqueline
January 27, 2017 9:32:05 AM MST
This is now my new favorite oil! The scent is amazing and when you diffuse it or wear it you can just feel all the tension leaving your body!!! LOVE it!!! A must have in every household!!
One of the best blends ive had
By Alicia
January 5, 2017 8:37:46 AM MST
Perfect
By Hannah
December 4, 2016 8:34:58 AM MST
As a full-time nurse and student, I feel wound up most of the time. I love diffusing UNWIND after a long day while drinking a hot cup of tea! I will also mix it with lavender and take a bath :) Great overall oil!
Don't care for the smell
By Kiley
November 1, 2016 2:14:54 PM MDT
I was disappointed in the fragrance of this blend. My 2 year old made me take it out of her room and my husband refuses to diffuse it in our room as well. I wanted to have an alternative to an Anxiety Ease blend, but this is not it.
I LOVE THE OILS
By cathy
September 28, 2016 11:08:46 PM MDT
I am so glad I found out about the oils,,they are wonderful
I sleep better at night,,and when you are hurting the franknsence'
takes the pain away,,,,with my cool mist humidifier,,does wonders
so if you are hurting go and check out Jade Blooms oils,,,,you won't regret
it.and also they are cheaper than all the other oils,,,,,,well all I can say
these oils are wonderful,,,,,,,
Very relaxing
By Brenda
September 24, 2016 8:15:33 PM MDT
I use a few drops of unwind in my difuser, it helps to create a relaxing atmosphere.
AWSOME
By cathy
September 24, 2016 1:08:26 PM MDT
I love all of the oils,,,if you are hurting ,,,
the Murrh ,,,works wonderful,,,,Ylang Ylang
out of this world,,,,,,,,some people say they can't
stand to smell the oils because they have allergies
these oils will help your allergies,,,,I just thank GOD
that I have found theses oils,,,,,,,,,and also Jade Bloom
is cheaper than all the others GOD BLESS
The best they sell!
By Robin
September 24, 2016 12:40:02 PM MDT
We run through bottles of UNWIND almost like water! We use it daily in our bedroom diffuser and it's one of our favorite scents. Love Jade Bloom and love Unwind! Highly recommended!
Love this blend!!
By Lisa
September 4, 2016 2:08:09 PM MDT
I received this oil as a free gift with an order and I love it!!! At first, I wasn't sure if I was more invigorated by the scent or relaxed when I smelled the bottle... After a few whiffs, I was very relaxed and fell I love with this oil!!! I use this on my 8-year-old nephew every night and will definitely be reordering!!!! A must have!!
Relaxing
By aimee
September 4, 2016 11:43:56 AM MDT
I love unwind! It is so amazing how quickly it relaxes me. I often get migraines after I work out if I push too hard. If I put unwind on right after I no longer get them. Not to mention the wonderful smell!
Lovely
By J
March 19, 2016 2:30:33 PM MDT
This blend smells lovely, whether diffused or worn as a soft perfume. Great for bedtime!
Phenomenal scent
By Robin
March 8, 2016 9:10:01 AM MST
The combination of EOs in Unwind makes for the most relaxing, meditative and even intoxicating (in a good way!) scent. My husband and I each have a diffuser on our bedside table that we run nightly. We mix it up, change EOs from night-to-night, but our go-to favorite is Unwind. The pleasant scent wafts across our bed and truly helps us unwind and sleep well. The only negative I can speak to is our fear of running out of it! I keep it stocked!
My Must Have at Bedtime
By Dawn
March 7, 2016 5:28:29 PM MST
I use this every night in combination with one other oil, which varies. I mix it with coconut oil and put it on my feet and hands...it is my must have for nighttime!
Special Gifts
By SHERRI
December 26, 2015 10:34:58 AM MST
This oil has a calming effect on emotions.
I make a relaxing bath salt and roll on.
Epsom salts-Pink Himalayan salts-baking soda with unwind Oil
So relaxing and calming
To me it's better than any prescription drug !!
Keeps you calm and relaxed
The roll on I use unwind oil and Kashmir lavender together tight before bed. Puts me in la la land....Awwwwwww

Get this oil if you need to be calm and helps you relax your emotions
Our new favorite
By Lindsey
December 7, 2015 11:27:43 AM MST
I couldn't be happier with this blend or the price! I'm diffusing it and my daughter says "Mom! Our house smells like a hippie shop or a massage place or something!" This is definitely our new favorite blend.
love
By Felicia
November 11, 2015 5:04:26 PM MST
The more I use this blend the more I love it, especially at bedtime.
Family favorite
By Karen
October 5, 2015 10:12:12 PM MDT
Ar bedtime we use this oil on most nights. My entire family just seems to have peaceful calm bedtimes when we have this in the diffuser. We are in love with Jade Bloom !
My favorite blend!
By Debra
September 21, 2015 3:00:49 PM MDT
This definitely is my absolute favorite blend by Jade Bloom! I find this so relaxing that I put a couple drops in my bathwater, have made soap using this blend and put it in aromatherapy inhalers to use anywhere. I will not be caught without this on hand.
It smells so good
By Melanie
September 17, 2015 7:34:04 AM MDT
I like to defuse this blend in my room at night to help relax and get better sleep
AAAHHHH
By Felicia
September 12, 2015 4:58:02 PM MDT
A friend of mine has me hooked on unwind. It is so relaxing. I use it during the day at work when things get hectic and at night to UNWIND !
RELAXING SCENT
By Karen
August 26, 2015 5:07:51 PM MDT
Makes the house smell like a relaxing spa !
awesome scent
By Pam
August 15, 2015 3:14:05 PM MDT
I love the smell of this blend; I can pick out the ylang ylang, which is one of my favorite scents. The first time I used it I unwound so much that I fell asleep in my recliner:) This will always be in my stock of oils!
AAAHH
By Dale
August 2, 2015 11:36:34 AM MDT
Such a unique blend. Love the patchouli in this one.
PEACE IN A BOTTLE
By Dale
July 16, 2015 3:49:28 PM MDT
Used to use Peace and Calming, but this is much more affordable and smells and works great
Calms my wild child
By Cheri
June 22, 2015 7:29:08 AM MDT
I love this blend for diffusing or using neat on my daughters feet before bed.
RELAXING
By Karen
June 14, 2015 2:31:37 PM MDT
Love to use this oil at the end of a stressful day or even in the middle of a stressful day to take the edge off. This wonderful smell just makes you want to say aaaahhhhhh !
Love This Blend
By Kady
May 29, 2015 4:30:26 PM MDT
I love the way this blend smells! I guess it's the bergamot and patchoulli, but it smells fantastic! Has a very earthy aroma, and it works wonders for stress relief. This is my favorite blend to use every day when I wake up. As of now, this is my favorite blend! Even my animals like this blend :)
WOW!
By Irene
May 25, 2015 2:59:08 PM MDT
This EO Blend is amazing! This is comparable to peace and calming from another EO company... but this is cheaper, larger bottle, in stock, and same great quality. Highly recommended.
Oh my goodness!
By Belinda
May 18, 2015 6:14:17 PM MDT
This little bottle lives on my desk at work. When my day gets to be stressful or overwhelming, I apply on my wrists. Wow! It should just be called Magic in a bottle! It almost instantly calms me. My coworkers love it too! Please, don't ever stop making this!
Absolutely wonderful!
By Sara
May 15, 2015 8:50:11 PM MDT
This is such a wonderful oil! The scent is absolutely amazing! Very relaxing and it smells great to just wear anywhere! Love it!
Amazing!!!
By Christopher
May 7, 2015 10:10:00 AM MDT
I used Young Living's Stress Away to help me relax and get ready for bed. This oil smells much better to me and it was cheaper and got it much quicker than I would any YL oils.
Zzzzzzz...
By Dawn
April 11, 2015 4:54:30 PM MDT
I have been putting Unwind with some coconut oil and putting on the bottom of my feet at night to help relax...Zzzzzz
Relaxing
By Sasha
April 2, 2015 6:36:31 AM MDT
This blend is so awesome diffused after a long hard day at work. Really allowed me to calm down. Great quality oil
LOVE!
By JECNY
March 14, 2015 2:13:12 PM MDT
I love this oil.......its relaxing when diffused, and I love using a dab on my wrists and behind my ears as a perfume......these oils are REALLY great....there hasnt been one that I have tried, that i havent liked!!!!!!! Thanks for making such a quality oil at such a reasonable price!
Leave that day behind with UNWIND!!!
By Sherry
February 23, 2015 2:36:31 PM MST
I love this blend!!! I feel great just inhaling this oil but when you put on wrist or diffuse this in your home it is so relaxing. If you love oils like I do this is a must have for everyday use!!
3 treats in one
By Susan
February 9, 2015 12:41:07 PM MST
I don't know how they did it, but this wonderful blend seems to have 3 phases when you smell it: the first hit (maybe this is what's called the "top note" in aromatherapy?) is a delicate floral, then the middle effect has the substantial glorious citrus and then the last stage - I can't even identify it, but it's this splendid hint of forest at dusk. What an incredible blend!
OMG I love this
By Chelsea W.
February 7, 2015 11:31:33 PM MST
I just got my first order from jade bloom and heard that this blend was similar to Young Living's Stress Away. OMG I am in love with this blend. It is so relaxing and smells much better than Stress Away. Thank you thank you thank you!!!
See all
Hide all