200 DIFFUSER DEALS HAVE BEEN REDEEMED.
THE CODE IS NO LONGER VALID.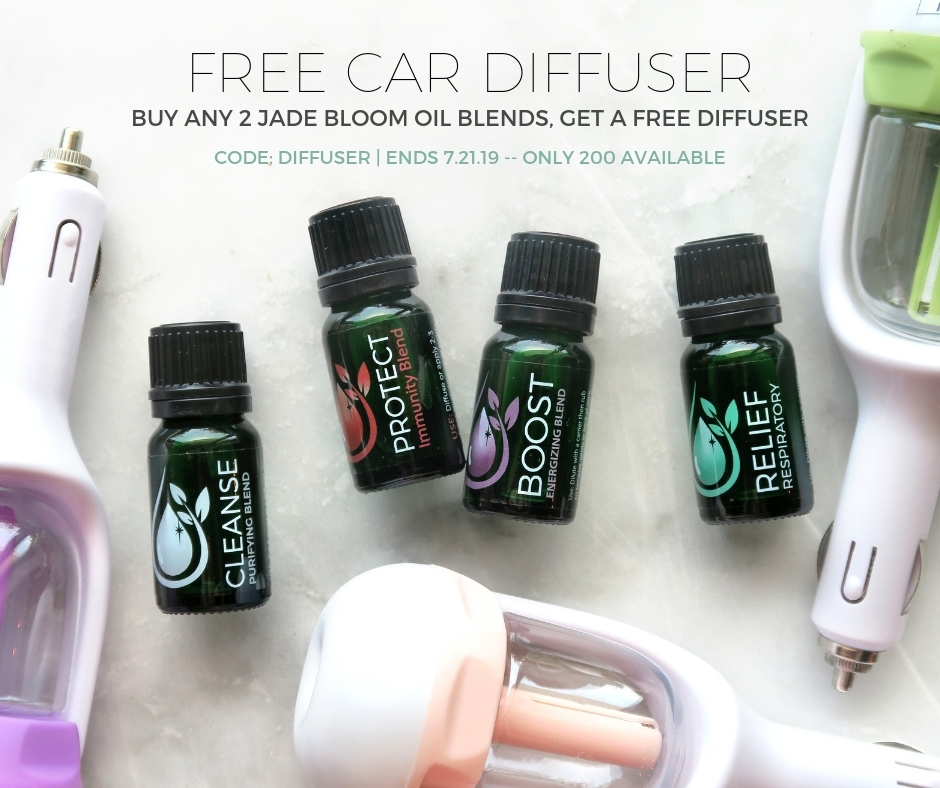 SALE DETAILS
1. Only 1 allowed per customer.

2. We select the color choice for you.

3. Only 200 available.

4. Deal officially expires July 21, 2019 at 11:59 PM MST.



Car Diffuser & Humidifier Combo
RELAXATION & RELIEF! Get your own mini car diffuser to provide you immediate relief while driving! This Car Diffuser works both as an air humidifier and aroma diffuser.

EASY AND USER-FRIENDLY! No more challenging technology with this purchase. Built to last and to be easy to operate. Fill your Diffuser up with water (add few drops essential oils is optional) then plug into your DC jack swivel your unit the direction you want to spray, push the power button and VOILA. Mist! If with Essential Oils. VOILA. Aroma!

AROMATHERAPY WHILE YOU DRIVE! Relaxing aromatherapy experiences from this device using your favorite essential oil fragrances! Refresh and moisturize the quality of the air you breathe while going from point A to point B.

Car Aroma Diffusers & Cool Mist Car Humidifiers All In One! Freshen & Revitalize Your Driving Experience With Essential Oils & A Mini Portable Travel 12V DC Diffuser - Available in 4 Different Colors

MELT AWAY STRESS, RELAX, and REJUVENATE with the most advanced and effective method of diffusing tap water with a few drops of your choice of essential or fragrant oil. This diffuser gives off a cool mist, adding moisture to the air. It eliminates dryness and helps with dry chapped skin, lips, sinuses, and coughs. Add a few drops of your favorite oil to give your car a fresh, clean scent, or tap into the healing powers of inhaling diffused essential oils.
You will love this Diffuser & Humidifier Combo for your car!