Details
Lemon
100% Pure Essential Oil
100% Pure Lemon Essential Oil (Pharma Grade)
Scientific name : Citrus limonum
Oil origin : Fruit peel
Extraction : Cold pressed
Aroma : Fresh, citrus, bright
Odor strength : Very high
Evaporation : Top Note
Origin : USA
This lemon oil complies with BP requirements making this oil pharmaceutical grade and the highest quality lemon essential oil in the world.
Lemon is indigenous to Southeast Asia, but in the second century was introduced to Greece, then Italy, where it quickly adapted to the Mediterranean climate. It is now widely cultivated in Italy, Australia, and California. Christopher Columbus introduced the citrus to the New World in the late 1400s.  This oil is popular in cleaning agents and colognes and is widely used in aromatherapy. 
Lemon essential oil works well for oily skin and general impurities. It's astringent properties reduce cellulite, obesity and tightens sagging, lackluster skin. It helps with acne, mouth ulcers, varicose veins, arthritis, muscular aches and pains, rheumatism, joint swelling, poor circulation, throat and respiratory ailments, and gout. Lemon essential oil also boosts the immune system by clearing lymphatic congestion, preventing contagious illnesses. The scent of lemon essential oil was shown to be anxiolytic, meaning it works to reduce anxiety and uplift mood. Studies have also shown lemon essential oil to be conducive to memory retention and focus.
Lemon essential oil antirheumatic, antioxidant, antiseptic, antispasmodic, antitoxic, astringent, bactericidal, diaphoretic, diuretic, febrifuge, hypotensive, antifungal, insecticide, tonic, immune stimulant, antiviral, and anxiolytic.
Lemon essential oil is a rare and treasured addition to cosmetic applications, personal care formulations, soaps, perfumery, incense, candles, and aromatherapy.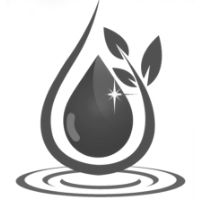 Disclaimer:
The above statements have not been evaluated by the FDA
This information is for educational purposes only, it is not intended to treat, cure, prevent or, diagnose any disease or condition. Nor is it intended to prescribe in any way. This information is for educational purposes only and may not be complete, nor may its data be accurate.
Safety precautions: Extremely potent use with care.  Consult a professional reference for correct dilution ratios prior to application.
Avoid in pregnancy and lactation. Keep away from eye area. Keep out of reach of children.
Find us on Instagram:
@Jade.Bloom.Oils #JadeBloomOils
You won't find a higher quality 100% pure Lemon Essential Oil anywhere!
Additional Information
UPC Barcode
641990783841
Scientific Data

U.S. National Library of Medicine

"Lemon scent can be effective in reducing nausea and vomiting of pregnancy."

Complete Scientific Study Available: http://www.ncbi.nlm.nih.gov/pubmed/24829772

 

 "These results suggest that long-term exposure to lemon EO can induce significant, at times sex-specific, changes in neuronal circuits involved in anxiety and pain."

Complete Scientific Study Available: http://www.ncbi.nlm.nih.gov/pubmed/14972656

  

 

 

 
Customer Reviews
Lemon
By AngelGirl
May 7, 2019 7:06:27 PM MDT
The citrus smell of lemon is wonderful. Is great for cleaning as well as a multitude of other uses. I use it in several of my blends. Is a definite must have.

Wonderful!
By Elizabeth Durbin
March 8, 2019 4:26:14 PM MST
I love the smell of lemon oil! It is great for cleaning, deodorizing, sanitizing adding in to laundry in the washer and to dryer balls! I put a drop on my mop when I mop the floors. I use this now when I mop and stopped using bleach! It leaves a wonderful scent throughtout the house. JB's is the best oil I have used yet. It has a long lasting scent! Love it!
Lovely!
By Tracy
February 23, 2019 9:15:24 AM MST
This lemon oil is fantastic! The aroma, the consistency, and the effectiveness are all outstanding.
Good for cleaning!
By Angela
February 18, 2019 6:06:26 PM MST
I love the smell of lemon! It makes great cleaners and also helps with nausea!
By Sandra P January 29, 2019 7:29 PM EST
By 5 Stars Plus
January 29, 2019 5:53:51 PM MST
I Love all citrus especially Lemon I used to put in my water until I found Jade Bloom and you can't or shouldn't injest oils. I use it for my vericose Veins.washing my fruit and veggies.I could go on and on Love diffusing with alot of different oils. I use it in my homemade laundry soap and on my wool dyrer balls my clothes Amazing with some Lavender with it, A must have.
Fantastic!
By Rebecca Deweese
January 28, 2019 3:47:53 PM MST
I am converting over from YL, and I have been nothing but pleased with the various oils I have purchased so far. This particular oil I put to the test immediately with a large bottle of water. It did exactly what I needed it to do. It also smells amazing, and is wonderful paired with Peppermint in the diffuser! I am super happy with my purchase of this oil, and I highly recommend it.
Nice smell
By Danielle M
January 26, 2019 7:59:07 PM MST
This oil is great for washing fresh fruits and veggies bought from store and has a great citrus smell in the house when diffused with orange oil
Lemon Oil
By SilviyaC
January 24, 2019 12:51:34 AM MST
Great for cleaning, washing clothes, using in my drinking water and so on. A great oil to have, one of my number ones.
Lemon joy
By Sharon Maenza
January 15, 2019 3:03:37 PM MST
The lemon essential oil has a great lemon smell, the scent is strong so a little goes a long way.
Wow
By Shedomer36
January 14, 2019 7:52:11 AM MST
I love this oil!!! Combined it with pine oil and made a fantastic kitchen cleaner. Next purchase will be the big bottle.. this will be used quite a bit
Lemon Fields
By Sharon
January 1, 2019 11:48:38 PM MST
The smell truly makes you feel happy like your in a lemon Field. I have not been disappointed.
Favorite!
By Chele
December 20, 2018 10:07:25 PM MST
My favorite oil! Love it in water. So clean smelling.
Mrs
By Vern
December 19, 2018 5:59:44 PM MST
Love the lemon very fresh
Love the Lemon
By Debbi
December 6, 2018 11:28:24 AM MST
I use in skincare and use in my water as well. Great quality
Fresh Fresh Fresh!
By Mama Gaia
November 29, 2018 10:09:56 AM MST
Love lemon, so clean and bright. Will make anything smell great!
JB lemon essential oil
By Lemon oil
November 18, 2018 8:08:26 PM MST
I love this oil in my morning water! So refreshing!
Everything
By Brook callaway
November 7, 2018 11:40:56 AM MST
I use lemon in almost all blends i use... Top 10 in my book of oils.
Very pleased
By Mary Lou
October 29, 2018 7:02:33 PM MDT
I'm a newbie with essential oils so I got several to try. I've been getting recurring eye infections and the eye doctor always recommends steroids which I don't like. So when I felt and eye infection coming back, I checked out essential oils. Under Conjunctivitis there was a recipe for using lemon essential oil for the eyes. I've been doing that for the last 3 days. With each application the eyes feel better. I'm waiting to see how long it will take the discoloration of my eye to disappear. So far, I'm very pleased.
Lemon Oil
By Sharon A Cosuin
October 6, 2018 5:28:58 AM MDT
I work in a very large call center which is basically one large room with approx 75 -100 people sit with same air exchange. I was always feeling like I was coming down with something until I started diffusing lemon at my work station. I wouldn't be without a therapeutic level essential oil to keep me well.
Lemon oil
By Stacy Walters
October 4, 2018 7:16:50 PM MDT
Not only is this good for it's antibacterial qualities, but I also use it in a combination for my allergies and also the protect blend.
Great for cleaning & in diffuser
By Laura
October 4, 2018 1:51:04 PM MDT
I just got done cleaning my bathroom and know that when I breath in, I'm not breathing in harmful chemicals.
my cleaning go to oil
By jackiem
September 26, 2018 11:59:16 AM MDT
I use it to spray all the counters and door knobs to disinfect and keep germs at bay, and it smells so clean and fresh in my kitchen. love it!
5 Stars
By Susan Warren
September 25, 2018 7:04:28 AM MDT
Favorite oil
By FAVORTIE OIL
September 23, 2018 2:07:44 PM MDT
This has always been a "must have" for me! So many uses and for JB price and quality you can't beat it!
Multi-tasker!
By Frances Bigby
September 21, 2018 2:23:19 PM MDT
Too many uses to name! Never run out of this!
Summary
By Rebecca
September 8, 2018 8:39:01 PM MDT
So many things in one bottle!! Smells great and also makes a welcome addition to water!!
Ms
By Trista
September 2, 2018 7:57:07 AM MDT
I use this every day in my cleaning routine. Such a delightful clean smell without the chemicals!
Needs more than 5 stars
By Oily Princess
August 24, 2018 10:46:24 AM MDT
Love lemon water and diffusing for fresh scent. Adds well with other oils.
Refreshing
By Cheri
August 19, 2018 9:35:28 PM MDT
Lemon oil is so refreshing and versatile, but the quality with the Jade Bloom lemon is so much higher than other brands. I use this for cleaning, removing stickers and sticky residue from labels, and so much more!
Got two for my sister!
By Tanniyn
August 19, 2018 4:31:57 AM MDT
This is her 1# Favourite one of all.
Bright!
By Sarah R
August 18, 2018 7:41:40 PM MDT
A very bright and fresh lemon scent. I mix it up with a vinegar base cleaner and it's also perfect add to diffuser blends.
Smells Great !
By Carolyn
August 2, 2018 9:42:12 PM MDT
I love cleaning and diffusing lemon. My husband loves the smell and I love that it makes everything smell clean and fresh.
Money Saver
By Megan
July 20, 2018 12:27:21 PM MDT
Replaced so many cleaning products with this.
Love this oil use it in my water
By Mary
July 10, 2018 12:23:56 PM MDT
Love to use this oil in my water and to clean with the kitchen and around the house
So refreshing!
By Ashley B.
June 23, 2018 9:47:28 AM MDT
I use a drop in my water once a week to clean my gut and use it in my kitchen for cleaning and disinfecting. Limitless uses!!
Wow!! Strong and so fresh
By Rkat12
June 9, 2018 9:23:12 AM MDT
I'm not a fan of citrus smells. But the use of this oil is so beneficial and JB smells like the lemon is in the bottle. It's thick and strong and I use it for so many blends, cleaning and pesticide.
Lemon Oil
By Lisa B
June 4, 2018 12:17:59 PM MDT
One of the best smelling lemon oils I have tried ! I use it for so many things from cleaning to cooking !
Must Have!
By Lois Sutton
May 29, 2018 3:53:34 PM MDT
Lemon is one of my always must have oils! Love, love, love it!
Enough cannot be said
By Carrie Orick
May 27, 2018 10:55:08 AM MDT
I think many others would agree that there cannot be enough said about this one particular oil. It is so versatile and can be used for many things. I enjoy cleaning with it as well as using it to help my husband get through a kidney stone attack.
Summary
By Shannon
May 23, 2018 2:39:43 PM MDT
Love the bright scent and the many uses for Lemon!
Lemon oil
By Luann Maki
May 22, 2018 9:14:48 PM MDT
Go through it way to fast. Use it for myself, my home, my cleaning. Name it, I will use it for that .
Mouthwatering
By Elizabeth
May 22, 2018 10:07:57 AM MDT
I have not used this yet but I know when I do it will serve its purpose. Thanks, JB!
Yum
By Oily Vegan
May 17, 2018 4:29:34 PM MDT
Fresh
By gdaltonbryant
May 15, 2018 11:55:39 AM MDT
This is just like opening a bottle of lemons. Such a fresh true aroma.
Lemon lemon lemon
By Ruthy Esbeck Nahrgang
May 14, 2018 6:40:13 PM MDT
Been using lemon for years and thought I knew about all you could know about lemon. Then I watch the live Facebook video on uses and have all these new things I want to try
One of My Go-To's
By Alyssa
May 13, 2018 9:39:53 PM MDT
I use Lemon oil for TONS of things...I used it last night to clean my diamond ring!
Great oil
By Mercedes d
May 10, 2018 10:16:26 PM MDT
Smells awesome! I think I'm going to put some in my steam mop!
Favorite
By Oily Vegan
May 10, 2018 8:03:28 AM MDT
Lemon. Lemon. Lemon!!!! Oh how many ways i can use it!!! This is by far the most used oils of all my oils. Crisp. Clean. Refreshing. A must have.
Love it
By Stephen
May 9, 2018 8:08:23 PM MDT
This lemon is so great. It's hard to mess up lemon, honestly, but this is definitely top quality. I love to diffuse it and lavender together, the smell is amazing.
Nice
By Lisa Gober
May 8, 2018 8:55:14 AM MDT
This is one of my favorite uplifting oils, not only for my mood, but I also add it to a high vibe blend I created to put me in a universal high vibration.
A must for everyone's oil toolkit.
Summary
By Lemon
May 7, 2018 9:02:24 AM MDT
I just love the lemon oil. I created an all purpose cleaner with it. Their are so many uses for this oil it unbelievable. I also use it to get the funknout of my sponges a little goes a long way. Jade blooms lemon is remarkable!
So refreshing
By Jessie
May 6, 2018 9:32:01 PM MDT
I've been using this on my breakouts and hyper pigmentation and I've seen good results within just the last few days. Looooove this!!!
Lemon
By Kim
May 3, 2018 6:26:07 PM MDT
Can't have too many bottles of this! Use it for everything!
Clean and fresh!
By Dana Paull
May 3, 2018 5:16:34 PM MDT
Great smelling, high quality lemon oil. Smells like lemon peel – love it!!
For everything
By Angie5284
May 3, 2018 5:01:50 AM MDT
This is so versatile. I put it in my water. I diffuse for a clean scent in my kitchen. I use it in homemade cleaning products. My number one favorite oil.
Love it!
By liz
May 2, 2018 2:34:03 PM MDT
Love this oil! I use it everyday!
Refreshing!
By slyng
April 29, 2018 4:54:42 PM MDT
Love anything lemon,refreshing,clean smell. Use in air freshener,cleaner and diffuse it with lime,orange and cinnamon.
Lemon is the best!
By Brandi
April 21, 2018 6:43:47 PM MDT
I love the lemon oil its so good and it has multiple uses. I'm gonna make a cleaning spray and air freshener with it! I love lemon I am also gonna try it in water!
Lemon Essential Oil
By Lynette Clayton
April 19, 2018 5:23:12 AM MDT
I love lemon, it's so versatile and pairs well with many oils! Great for cleaning mixes too
Very uplifting
By Jessica
April 17, 2018 12:54:17 PM MDT
Jade Blooms Lemon Essential Oil is very nice and pleasant compared to other brands I have tried. It is very uplifting when you need an energy boost. I love the quality of their oils! I've been a loyal customer ever since I found them.
must have
By APRIL HUBBARD
April 16, 2018 11:30:17 AM MDT
I can never be without lemon oil for cleaning......
Must-have
By Alex
April 16, 2018 4:50:05 AM MDT
I have ordered multiple bottles of this oil because it is so versatile. I use it to get the "sticky stuff" off containers or other hard surfaces. I use it to clean with. I diffuse it to freshen the air. I could go on. Really. Must/ have.
Love this oil
By Taylor
April 13, 2018 11:21:56 AM MDT
Lemon is my go to oil for my kitchen! I love diffusing it with peppermint! Such a clean, crisp and uplifiting smell!
Wonderful smell!
By Amanda Ward
April 6, 2018 6:16:02 PM MDT
I purchased the lemon oil specifically for its reputation of being a good anti anxiety oil and have been using it with my diffuser necklace for a few days now. It may be too early to say for sure if it's helping my anxiety but it is a nice smell to have follow you around all day. It has such a fresh, crisp and tart citrusy smell to it which I absolutely love! I can almost taste the lemon just by smelling it, and I love sour stuff so I'm happy with that!
Awsome
By Tessa Ragan
April 4, 2018 2:07:02 PM MDT
I use so much lemon oil ! Cleaning , diffusing, takes goo off things , just a must have oil !
Lemon
By Janelle
March 28, 2018 11:15:44 AM MDT
Such a great clean crisp smell!
HIGHEST Quality Lemon Oil Out There!!
By Misty Blu
March 26, 2018 8:14:29 PM MDT
I have been adding Lemon Oil to my drinking water for a number of years. I have always used the best of the best. This Lemon Oil by Jade Bloom far surpasses any and all that I have ever tried. The quality and taste is identical to that of a fresh squeezed organic lemon. I am in love for life and will never use any other lemon oil.
Thank you Jade Bloom for the unsurpassed quality at a cost that I can afford! ♡
Wonderful Crisp Lemon
By Miranda Eisen
March 19, 2018 7:53:01 PM MDT
I love lemon!
By Katie
March 17, 2018 11:14:07 AM MDT
I use lemon oil in my daily water intake, in a flu bomb recipe and for a refreshing clean scent.
Fresh scent
By Amy
March 8, 2018 5:20:11 PM MST
I love lemon, and I take it internally.
By Laura
March 7, 2018 7:22:11 PM MST
A must
By Shannon
March 2, 2018 7:55:49 AM MST
Great for diffusing and cleaning! Nice fresh lemon scent!
Pure and Fragrant Essential Natural Oils
By Recording Artist SHARON BROWN
February 16, 2018 11:47:41 PM MST
Hi it's my pleasure to tell anyone about JADE BLOOM ESSENTIAL Oils.
My friendly local femal transit driver told me about JADE BLOOM OILS and I had always perfected oils instead of perfume so I went online which is a plus for convenience and ordered my first bottle of JADE BLOOM ESSENTIAL OIL my fav well one of my fav is LAVENDER and I take two three drops on my pillows then put pillow cases over the pillow and when I retire for the evening my Lavender scented pillows soothe my busy mind and slowly calms and relaxes the mind and body for restful sleeps I highly recommend JADE BLOOM ESSENTIAL OILS
Fresh and clean
By Jennifer
February 15, 2018 3:00:01 PM MST
I love this oil. Great for cleaning, diffusing, wearing. Very uplifting scent. One of my favorites
LEMON
By SAVASANA
February 8, 2018 5:05:58 PM MST
Can't go wrong with free lemon essential oil. That's why i love my CC
love it
By debbie
February 8, 2018 2:24:15 PM MST
What a refreshing smell in the diffuser! I haven't made any blends with this yet, as I have been moving, but the possibilities are endless!
Use it for everything
By Joshua
February 5, 2018 2:13:34 PM MST
I literally use this in my steam room, in my cleaning products, detergent, food, diffuser, and so much more. LOVE IT
Great oil!
By Cheryl
January 22, 2018 9:58:43 PM MST
I use this oil in my drinking water, and it's delicious! Strong and wonderful aroma!
Lemon Oil
By Robin Zajackowski
January 22, 2018 12:25:53 PM MST
ABSOLUTELY LOVE Jade Blooms Lemon Oil. I ad a drop to my morning water everyday. For Christmas I ordered extra and used the bottle of Lemon Oil as a bow on my Christmas presents. I cannot be with out Lemon Oil
Wonderful Oil
By Alesha
January 21, 2018 4:18:58 PM MST
I really really like this oil!! So fresh!! I probably use this oil the most of all the oils I buy!! Very high quality!!
Amazing Scent
By Melodie
January 18, 2018 7:40:25 PM MST
I LOVE the smell of this Lemon! It is so versatile and crisp!
The best of the best
By Lemon Favor
January 16, 2018 1:48:45 PM MST
JB's lemon oil not only smells FANTASTIC, but it's the most organic on the market. I.E. NOW Foods essential oils cannot even come close to the success I've found in JB lemon oil. From diffusing in my house, to using this blend for household items like taking stickers off newly purchased items, this oil is a STAPLE - by far!
So many uses
By Louise
January 12, 2018 2:57:47 PM MST
This is great to add to the water when cleaning your kitchen or mopping the floor. Clean, crisp and smells great.
Love it
By Lemon oil
January 3, 2018 9:57:41 PM MST
I love Jade Blooms Lemon oil, it smells like fresh lemons and works great!
Summary
By Barbara Belman
January 1, 2018 9:05:45 AM MST
LOVE thew lemon oil. Clean smell, I use it in lotions and my diffuser.
5 stars
By Kari
December 28, 2017 10:09:25 PM MST
Lemon is one of my favorite scents and with so many uses, it's one of my favorite oils!
A million uses for lemon
By andreaW
December 28, 2017 11:15:29 AM MST
I love diffusing lemon in the home, super airy and light. As well I use lemon when removing stickers from bottles or hard surfaces and now I use it in my yoga mat spray bottle. There are so many wonderful uses for this bottle!
Citrus happiness
By I love it
December 23, 2017 9:27:09 PM MST
Wooohoo I have found an energizing zest of lemon to start my day! It's such a great yummy smelling lemon when most I have tried are tart and quite frankly... Disgusting.. Ha ha. This one is perfect!!! My neighbor said... What's making your house smell so good?? I said, Oh that's Jade bloom!!!
Pure useful oil
By Summer
December 12, 2017 7:44:48 PM MST
Lemon was one of the first essential oils I ever bought and I thought I knew many of its uses already. Through Oil University, online research, and ord of mouth, I have learned so many more ways to use this powerful versatile oil. From flavoring my water to removing stickers and gum to purifying the air, Lemon is a go-to for me.
Super fresh. Love it
By JH
December 9, 2017 12:21:30 PM MST
5 stars
By JH
December 9, 2017 12:19:30 PM MST
Smells wonderful!
By Kay Howe
December 6, 2017 3:50:21 PM MST
I use this to clean mostly. Smells great!!!
Germ Buster
By SS
November 29, 2017 10:42:25 PM MST
I add this with a few other oils in a capsule when sick...helps illness be less severe. Also good for cleaning and freshening.
Summary
By Terry
November 27, 2017 5:18:55 PM MST
Lemon is so versatile! I use it for cleaning,laundry,diffusing,and ingesting.when I start to feel a cold coming I use 2 dr lemon,peppermint, melaleuca and oregano in a cup of hot water and inhale several times a day.
Lemon Essential Oil
By Nikki Fournier
November 17, 2017 10:17:19 AM MST
One of the first oils I purchased was Lemon Oil! I think lemon oil is the most useful oil there is it's very versatile you can do anything with it! I use it in my diffuser to freshen my house it has a great smell, I love the citrus scent! It brings zest to your mind, body, an soul! My house smells so clean an fresh an not only does it bring a nice smell it also disinfects as it's in the air! You can also disinfect counter tops an such too, I use this in my necklace diffuser to give me an extra energy boost! Not only does it smell awesome an is a great disinfectant an energy enhancer it has the ability to help with your skin it reduces oily skin an shrinks pores one of the main reasons I bought this was for the beauty effects along with the cleaning an cleansing effects. There is nothing this Oil can't do I highly suggest you try this awesome Lemon Oil for yourself an see how amazing it is!
refreshing
By Karen Madera
November 9, 2017 3:33:02 PM MST
I love to add this to my water for not only a little flavor but also to keep germs away
Awesome!
By Jackie Wilson
November 8, 2017 2:12:16 PM MST
I use this in so many ways! In the diffuser, for cleaning and skin! Clean fresh scent!
LOVE LEMON!
By Cherilyn
November 4, 2017 8:14:00 PM MDT
I just Love lemon! This oil was a must have for me because of my lemon obsession and I am so glad I got it! It is so awesome in DIY cleaners as well as Teas and so many other things!
Excellent Product
By Brett
October 26, 2017 12:09:39 PM MDT
I use the lemon essential oil in my tea. It adds great flavor and I appreciate the health benefits!
Bright and useful
By Pipgirl
October 21, 2017 5:18:17 PM MDT
I'm so glad I invested in this essential oil, Lemon is incredibly useful for my diy cleaning and has uplifted my mood in the process. I'm hooked!
Summary
By Name
October 21, 2017 3:17:11 PM MDT
Bright
By Danielle
October 12, 2017 10:24:43 PM MDT
Super great oil, very versatile. I used it in my skincare and around the house. I need more, it went quickly.
Fabulous!
By Jelena
October 6, 2017 4:25:27 PM MDT
I bought this primarily as a cleaning agent. My husband is highly sensitive to smells, and while I thought this smelled refreshing and balanced, he exclaimed, "It smells so CLEAN!" He's excited it doesn't have the fake lemon smell commercial cleaners have, and seems really excited about it. He said he wants it all over the house!
So refreshing!
By Robin61970
October 3, 2017 4:16:03 PM MDT
Wonderful smell for cleaning and mixing. I use it with Eucalyptus/Peppermint to help my mom(COPD) breathe better. Buy it...you won't regret it.
Love it!
By Kirsten
September 28, 2017 11:10:32 PM MDT
I enjoy adding a few drops into my water! So refreshing!
I am addicted to this oil!
By Sharon
September 28, 2017 10:31:35 PM MDT
I love lemon oil in my water, along with grapefruit. I usually have a couple of bottles on hand. It is also great to diffuse.
Lemon
By Ashley
September 25, 2017 6:50:26 PM MDT
Smells so good!!
By Amy
September 22, 2017 8:43:15 PM MDT
One of my favorites and always have at least one bottle but try to keep a backup because I use it so much especially for my DIY cleaners.
great energy booster
By Jenifer
September 20, 2017 7:21:47 PM MDT
I love using this with rosemary in my oil warmer.Great energy booster.
Intoxicating
By Lilli
September 15, 2017 3:29:58 PM MDT
This is a must-have for any oil collection, and I was lucky enough to get it for free! It is delicious in water and lately I've been putting a drop in my lemongrass tea - very tasty. One day, I might try cleaning surfaces with it. I'll be making sure I always have a bottle on hand!
My favorite
By Lindsay
September 13, 2017 2:37:49 PM MDT
This is my all time favorite oil! Use it for everything: cleaning, laundry, diffusing, my lava bead bracelet,....
We love this oil!
By Natasha
September 13, 2017 1:14:39 PM MDT
We love the lemon oil, I use it in my dishes for tough grease or smells, in my laundry for tough smells, and for the stickers and gum my kids love to stick everywhere!
Perfect for cleaning!
By TeaRhapsody
September 12, 2017 4:49:55 AM MDT
Jade Bloom's Lemon EO is top notch! I use it for cleaning the counters, floors, and even as a hair rinse! It is a perfect essential oil for cleaning and refreshing most everything! I'm addicted to using Lemon for all of my cleaning needs!
An absolute must fo cleaning!
By DIXIE
September 11, 2017 1:00:10 PM MDT
The Jade Bloom Lemon essential oil is an absolute must for household cleaning! The quality is the best I have found on the market. The scent is fabulous and so refreshing.

Love this on the wool dryer balls, makes the clothes smell so fresh! Lemon oil neat was the one thing I found to remove blacktop from the inside of my drier (thanks to hubby's forgetting to tell me there was blacktop on his work clothes). All the clothes in the dryer for a week smelled fresh and clean, which did give me the idea of adding to the wool dryer balls.

One oil I can not do without!
Love it
By DANA
September 8, 2017 1:41:57 PM MDT
We keep tons around for cleaning and diffusing Scent is heavenly
Love, love, love Lemon!!
By The Greenman
September 6, 2017 10:25:47 PM MDT
This is one of our favorite oils! We use it for cleaning, for diffusing and it is amazing in a glass of sparkling Perrier water (our favorite summer beverage)! We love diffusing Lemon and Rosemary together for an amazing cleansing and uplifting blend!
Fresh and clean scent
By Lisa
September 6, 2017 9:00:49 PM MDT
Lemon is one of my go to oils. Diffuse it to freshen the air and uplift my mood. I use it in my allergy and face serum roller ball. And in my diy hand soaps and face toner. Ive used with frankincense for skin issues.
Versatile Lemon- a must have*
By Karen
September 5, 2017 2:15:13 PM MDT
I LOVE all my citrus oils, lemon, lime, orange & grapefruit each smells Ummm, on their own or mixed in any combination you choose. Lemon has many uses -- as a DIY cleaner to kill germs, as an amazing uplifting scent in your diffuser and a drop or two in a bottle or glass of water tastes like you just squeezed a fresh lemon into your water or drink of choice. Yum, yum give me some lol'. Use & Enjoy. "Ohio girl Karen*
Refreshing!
By Holly
September 5, 2017 10:14:37 AM MDT
We love Lemon in our family! I use it as a daily detox in about 20 oz of water first thing each morning. My daughter loves it mixed with Peppermint for clarity during her homework. Thank you!
Great Product
By Marjorie
August 30, 2017 4:58:49 PM MDT
Very happy with this oil. Smells like a fresh lemon and tastes great in my water. Love it!
Abundance of Lemon
By Tiff
August 30, 2017 10:52:49 AM MDT
When you've ordered this oil over and over again, it speaks volumes to how great of a product it is. Crisp, clean and refreshing! I love Jade Blooms Lemon Oil!
Get it.
By Alex
August 29, 2017 1:26:43 PM MDT
Another must-have. Good for diffusing and cleaning.
Lemon is one of my favorite oils
By Love lemon
August 29, 2017 8:55:33 AM MDT
Lemon is one of my go to's when cleaning.
This is one of my favorites!
By Mechille
August 29, 2017 8:22:08 AM MDT
I love, love , love, this oil. I use this oil everyday in my water and in my homemade cleaner. This oil is yummy!
There's just something about lemon
By lealaken
August 23, 2017 6:05:05 PM MDT
Jade Bloom's lemon essential oil is simply delicious. There is just something about it that is MAGICAL. It instantly uplifts and puts a smile in your eyes. This is a must have for any oil lover.
Lemon Oil
By Steph
August 17, 2017 7:59:20 PM MDT
I've found all of the 30 some odd variations of Jade Bloom essential oils I've purchased, used or gifted over the last six month ARE excellent products. I've been a part of two popular MLM essential oil companies in the past because I thought that that was the only way to get the quality I needed. Jade Bloom's oils have proven to be equal to or superior to those I have tried eIsewhere and I couldn't be happier with the results of m
Best of the best
By diane
August 16, 2017 12:11:21 PM MDT
That lemon smelled so good. Almost licked the top of bottle. Lol thank you so much fot your oils. Use it in diffussers and in neckaces and bracelets.
Fresh scent
By Tomomi
August 11, 2017 9:56:21 AM MDT
I defuse lemon oil with rosemary and everyone loves it!
Multi purpose!
By Kathleen
August 6, 2017 10:25:58 AM MDT
I use the lemon oil in my homeade cleaner mixed with apple cider vinegar. It works great! also I've used a few drops in loads of laundry. It's great to inhale for a quick burst of energy, and i also use it in my skin moisturizer blend. Will be ordering more soon
Love my Lemon Essential Oil
By Sonia
August 1, 2017 10:52:16 PM MDT
I love love love my lemon essential oil.

A few drops of this amazing oil into my ice cold water makes for a healthier and refreshing start to my morning. It taste so yummy!
Love!
By Chloe
August 1, 2017 1:39:05 PM MDT
Excellent scent. Love using for cleaning and diffusing
Fresh, clean, authentic!
By Tina
July 28, 2017 9:03:41 AM MDT
Another great JB oil
By Sandy
July 26, 2017 8:58:15 AM MDT
I have used several different brands of lemon oil. After discovering Jade Bloom, I realize I was paying a ridiculous price for some of them. JB's lemon is exceptional quality for a reasonable price. I'm all done wasting money on those hoodie-toodie brands.
purchased for a friend
By Cynthia
July 25, 2017 10:50:52 AM MDT
another great oil...I purchased this for a frined - everyone is impressed with the prices and quality of the oils we have received.
Quality lemon oil
By Jonalyn
July 22, 2017 12:16:45 PM MDT
I really like this lemon oil. It is pure and potent. Use it for everything...especially cleaning.
Lemon oil
By annie
July 22, 2017 8:28:08 AM MDT
This is a awesome oil , love Jade Bloom oils
Lovvveeee!
By Stacy
July 21, 2017 10:11:21 PM MDT
Awesome aroma diffused and for cleaning. I also love this oil in a large glass of water !
Jade Bloom has best EO's
By June
July 21, 2017 7:41:49 PM MDT
Jade Bloom has the best EO's
Love Lemon
By Jessica
July 21, 2017 12:56:03 PM MDT
Love lemon oil... use it for cleaning, or to flavor water(NEVER USE IN PLASTIC CONTAINERS!!)
Fresh Scent
By Kimberly
July 19, 2017 9:13:03 AM MDT
This is one of my most favorite scents and one of my most used oils. I love diffusing it and using it in homemade cleaners!
Smells like a fresh cut lemon
By Carolyn
July 18, 2017 10:03:25 AM MDT
I love how this smells like a fresh cut lemon. I like to diffuse it while cleaning (along with using it in my cleaning) to help the house smell lemony fresh.
Product and services
By Lisa
July 17, 2017 11:39:37 AM MDT
Incredible product, incredible company!
Uplifting and used for so many things
By Paula
July 16, 2017 5:34:10 PM MDT
I love Lemon you can use it for so many things cleaning, uplifting your spirits, cleansing your body. Lemon oil is a must to keep with you in the house, car, and on the go.
So many uses
By Lynn
July 14, 2017 7:17:22 PM MDT
Love the smell! I put it in my water, in my cooking, and it takes sticker residue off most anything!
One of my must haves
By Stacey
July 11, 2017 7:53:32 PM MDT
I always have this oil on hand. It smells fresh, helps me in my cleaning , and I also love to diffuse it.
Love for Cleaning!
By Love for Cleaning!
July 10, 2017 1:00:13 PM MDT
This oil smells great! I used it to clean my washing machine and it has lasted for months!
Lemony fresh!
By Angela
July 9, 2017 7:20:04 PM MDT
Powerful lemon oil smells so wonderful. I use it for skin brightening/bleaching and am learning more about it's other uses. The smell is AMAZING. Use it in my dog car freshener as well so combat odors & smoke. Lovely lemon this is a fave especially with lavender and clay sage.
Must have
By Alexandria
July 9, 2017 11:45:27 AM MDT
Fresh scent. Amazing oil! Add it to water. Combine witg lavender and the scent is my favorite.
More Lemonny than an actual lemon!
By Danny
July 8, 2017 7:05:23 PM MDT
This smell lights up my senses! Can't believe how lemonny it smells!! I love to use it in a spray bottle to clean my house, and also in my diffuser to clean the air.

Amazing
By Toni Lynn
July 8, 2017 6:13:25 PM MDT
Lavender and lemon on the bottom of your feet and on your chest is great for colds!
A sweet clean!
By Cindi
July 8, 2017 12:57:08 PM MDT
I love to make my own housecleaning products, and adding a few drops of lemon makes the kitchen smell wonderful!
So refreshing
By Marie
July 7, 2017 10:19:36 PM MDT
I absolutely love smelling this oil straight from the bottle. It is so fresh and crisp! I use it with Tea Tree and vodka as well, as a general cleaning spray. It works wonderfully for me.
great staple for any oils set
By Morgan
July 7, 2017 12:40:09 PM MDT
it's lemon, nothing special. smells yummy. it blends well with most other oils. a perfect oil to have in a collection.
refreshing scent
By Rachael
July 7, 2017 9:20:53 AM MDT
I love diffusing this oil. It has a great and clean scent.
Loving Lemon
By Kierstyn
July 6, 2017 2:07:46 PM MDT
I love to add Lemon to my water throughout the day! Tastes so yummy and I enjoy the health benefits from drinking lemon water.
Beautiful Scent!!
By Kimberly
July 6, 2017 1:23:40 PM MDT
Great for cleaning preparations, diffusing, and when in a pinch cooking as well.
So Refreshing!
By Cheryl
July 4, 2017 1:13:01 PM MDT
I love using this oil every day in my water. It smells wonderful and tastes great. It is great to drink in water when you need an uplift.
My favorite oil
By lauren
July 2, 2017 2:14:05 PM MDT
I use lemon essential oil for cleaning, diffusing, and food preparation. I keep one in the car to sprinkle a few drops on the carpet for a refreshing smell.
Liked
By september
June 28, 2017 5:29:53 PM MDT
I liked the oil and the prices were awesome had no complaints
I would buy it again
By Sonya
June 19, 2017 12:59:11 AM MDT
So far so good. Made a cleaning spray and like it. Hope to try different ways to use this oil.
Refreshing
By a
June 10, 2017 6:41:37 PM MDT
Very refreshing. Amazing for cleaning. Very good quality.
Heavenly
By Amber
June 9, 2017 6:46:48 PM MDT
I love this oil. I use it for cleaning most of the time. I add a few drops to my dishwasher or a few drops in my garbage disposal and it kills odors fast!
Love oils
By Sally
May 25, 2017 6:39:36 PM MDT
Great all around oil. I love all my oils.
Just FABULOUS!
By Rayanne
May 23, 2017 6:01:25 AM MDT
Essential oils
By Mandi
April 15, 2017 10:44:18 PM MDT
love jade blooms EO
By mary
April 5, 2017 3:34:55 PM MDT
i love jade bloom always want to try oils but the prices was just way to high until i found jade bloom all the oils i have tryed i love l use lemon alot for cleaning and the scent is so good
Excellent
By alice
April 5, 2017 3:10:26 AM MDT
Love this product. I use it for many things. Great in smoothies
great
By Maxine
March 27, 2017 8:11:30 AM MDT
Love my Oils
By Virginia
March 13, 2017 7:50:38 AM MDT
I am so glad someone convinced me to go though the university of Jade Bloom and take the quizzes and get my free oil. I absolutely love Jade Bloom's oil !!!!! Each scent smells different and I brought them to help with my allergies but also love them cause they actually help me sleep. I bought the defuser and I don't sleep without it. I tell everyone about them now from my family to a stranger in the grocery store. I just wish the combo packs were cheaper.
I'm wild about Jade Bloom!
By Lancia
March 2, 2017 5:46:18 PM MST
I had bought a different brand of lemon essential oil and had been using it in my blends until I could buy Jade Bloom ' s lemmon. I have now used the JB lemon in one blend and it is exponentially superior to the previous brand.
Eccential Oils
By pat
March 2, 2017 9:09:56 AM MST
Love my oils. So relaxing, refreshing . I luv all flavors. Grapefruit is my fav . The lemon is awesome. My airwaves openend up. I actully had a studf nose that was stuff that was causing my head to hurt a little but the lemon openend me up and it was good to go. Am hooked. Thanks for classes . I learned
Lemon Oils
By Sheila
February 22, 2017 5:31:32 PM MST
Simply Devine, this is my favorite of all the oils love the scent it delivers in my home.
Best lemon EO out there!
By Heather Organicmomvintage on IG
February 22, 2017 3:14:57 PM MST
Seriously this is a fantastic lemon EO, so affordable to at least give it a shot. Comparable to much much more expensive MLM companies without the high price. Love this company!
Jade Bloom is a literal phenomena.
By Christine
February 15, 2017 11:03:03 AM MST
Outstanding quality! Unquestionable variety. I've been saved from MLM essential oil companies that treat customers like money making commodities. Jade Bloom sets the standard for EO corporate integrity. Thank you.
Lemon Dishwasher Laundry Tabs
By Happy
January 27, 2017 11:30:38 PM MST
This lemon oil is superb!
I make a dishwasher, laundry, and a toilet tab all in one with the scent of this lemon oil.
Keeps everything smelling Lemony, Fresh like morning dew.

Lemon Dishwasher Detergent Tabs
Lemon Laundry Detergent Tabs
Lemon Bathroom Tabs (Bath Fizzies)
With lemon oil less than 7.00 you can't go wrong .... there's so many uses for it
Mostly good oils and good customer service
By Deborah
January 23, 2017 8:41:24 AM MST
Good, clean, crisp lemon scent which is great in my diffuser. The only JB oil I am not fond of is grapefruit - its not really a true grapefruit scent and to me and my husband not nice in the diffuser. JB does a good job online with keeping items in my cart for more than one online session and they keep my ordering record online in an impressive way. Not all companies do these two things. Also like their color choices for bottles and low prices and selecttion of products.
lemon oil
By Leanne
January 16, 2017 11:15:24 AM MST
Found it more concentrated than another major brand, good taste....tend to go thru less, because you don't have to use as much...definitely worth your money
I love it
By Kuro
January 16, 2017 9:20:09 AM MST
It doesn't have a chemical smell to it like some other oils I have from another company. I've already used this oil to make lemon pepper chicken and to make my lemon water for the first time
Absolutely love love it!!!
By Mcclanahan
January 9, 2017 12:37:36 PM MST
Lemon oils is great for acne. Also great for you're tea! Also boosts you're spirt and energizing!!!
Amazing
By Hillary
January 7, 2017 9:04:47 AM MST
I go through so much of this lemon oil! It's so great for so many things.
Great for energy
By Jessica
November 21, 2016 9:43:26 PM MST
I have ordered the lemon oil numerous times. I usually order more than one at a time. I love it compared to other brands of similar quality & love the price too! I mostly use it in my water. It helps lessen my (chronic) fatigue some.
smells refreshing
By barbara
November 21, 2016 4:36:38 PM MST
LEMON 100 % PURE
By Talia
October 26, 2016 6:18:45 AM MDT
I love this product and use a little in my water that I use to clean and also on a bud in my tumble drier to sent my clothes -- it has a lovely fragrance and is long lasting. Very good fragrance around the house for the cleaning.
As usual JB comes through ...
By Jacquelyn
October 25, 2016 2:37:19 PM MDT
I have multiple variations and brands of this oil -- some I would trust ingesting, some not. Of the ingestible quality lemon oils, this oil is tops. Great quality and crazy useful. I will buy again in a heartbeat. And, a big AND ... the price is great!
use in my water, diffuse and cooking
By Cindi
September 28, 2016 2:08:23 PM MDT
Lemon oil
By Joanne
September 14, 2016 10:37:45 AM MDT
I love using lemon oil in my iced tea
Love!
By Charity
September 4, 2016 6:05:20 PM MDT
I used this in my buttercream frosting recipe for a delicious lemon buttercream and I use this in my homemade laundry detergent!
Wonderful
By virginia
September 4, 2016 4:24:08 PM MDT
I add this to. My water every morning and it taste great .
Jade Bloom is a wonderful addition to my life.
Thank JB for your products
V
Love lemon
By Lindsay
September 4, 2016 1:30:03 PM MDT
Great quality
By Kara
August 31, 2016 3:58:40 PM MDT
My husband uses this in his coffee (yuck, I know) and sometimes his tea. It has a great, strong aroma and seems to be good quality. I have been impressed with all of the Jade Bloom oils we've tried.
Uplifting & Energy Boosting!
By Jessica
March 10, 2016 3:20:42 AM MST
This oil is Great! I have ordered it numerous times, sometimes with a few in each order. I have fibromyalgia and chronic fatigue. I add several drops to my water & and drink gradually throughout the day. I do drink some regular water immediately after taking a drink of it. It Usually helps boost my energy and mood.
Great replacement for antacids
By Aiden
November 13, 2015 8:23:05 PM MST
I've suffered from terrible heartburn and acid reflux for ages. adding a few drops into each bottle of water I drink has completely dissipated my acidity issues with my stomach. Much easier on the body and cheaper than antacids!
Classic favorite!
By Michelle
November 6, 2015 4:10:54 PM MST
This oil is one of my go-to oils! I love it in my diffuser, alone and combined with other oils. I add a few drops to every load of laundry and my laundry comes out smelling fantastically clean!
Lemon is so refreshing
By Melanie
September 17, 2015 7:49:59 AM MDT
I love this oil for dusting and washing windows just to name a few
LEMON WATER
By Felicia
September 15, 2015 6:13:04 PM MDT
Tastes just like fresh squeezed lemon in my water
LOVE MY LEMON
By Felicia
September 12, 2015 5:07:18 PM MDT
I love the sunny smell of lemon !
Adore Lemon
By Maria
August 5, 2015 3:25:56 PM MDT
I absolutely adore Jade Bloom's Lemon oil (and Lime too)
I add a drop or two to my water, sometimes a mix of Lemon and Lime. I drink a gallon of water a day and adding a drop oil is a nice change. As a treat I add a drop to seltzer water.
Lemon is wonderful for cleaning too.
tonic
By dale
August 2, 2015 11:43:26 AM MDT
I use lemon oil in warm water with apple cider vinegar and honey for a healthy tonic.
LEMON WATER
By Karen
August 2, 2015 11:42:28 AM MDT
Nothing wakes up plain water better than some lemon oil. I sip on it all day. Just be sure to use glass container !
LEMON SUGAR SCRUB
By Karen
June 14, 2015 6:59:11 PM MDT
I LOVE LEMON OIL FOR SO MANY REASONS. I LOVE MAKING LEMON SUGAR SCRUB FOR MY HANDS AND FEET. FEELS SO SOFT AND SMOOTH !
WOW!!!
By Amanda Jo
June 13, 2015 4:19:24 PM MDT
Such a wonderful smell!! This oil has so many uses and it's definitely one of my favorites!
Love It
By Christopher
May 26, 2015 11:56:39 AM MDT
I love this oil in my water. Great taste and helps with detoxing.
A+
By JESSICA
April 22, 2015 1:00:40 PM MDT
I get my day started with a few drops of this in my glass of water.
Wonderful!
By Dawn
April 11, 2015 4:45:02 PM MDT
I received my Lemon oil and took it to work...my boss was feeling tired about mid afternoon so I offered a few drops of Lemon and WOW! Now he asks me if I have any 'Hippy Juice' to give him a boost most every afternoon! :) I am making him a believer!
Excellent oil!
By Heather
March 31, 2015 10:06:38 AM MDT
I am not a big water drinker. But by adding a drop or two of this lemon to my water, it makes it taste great! I also diffuse with peppermint and lavender which helps me feel better when I have a sinus headache.
The best!
By CJ
March 10, 2015 5:53:29 PM MDT
You will love this! It is fresh, clean and worth it!
Love this for Aromatherapy
By Karen
February 28, 2015 9:18:05 AM MST
I am not suppose to use EOs in my office. This week I started using this in a mister and no complaints yet..... so hoping to raise the vibration/energy and get rid of the germs! Love the citrus' for aromatherapy!!
Invigorating
By Adrianna
February 27, 2015 6:26:36 AM MST
Absolutely LOVE this oil in scrubs!
Amazing!
By Hillary
February 19, 2015 6:43:58 AM MST
I love citrus! The lemon is great! I use it all the time. I made a body scrub with this and it is unbelievable. It's by far the best thing I've made with any of my oils.
Love this oil!
By Bea
February 16, 2015 9:01:51 PM MST
I diffuse lemon, lavender, and peppermint in my kids' room and it has helped tremendously with allergies and helps them sleep. I also add this to my water to help w flushing toxins. Love the flavor it adds.
Refreshing
By Mandy
January 14, 2015 10:16:26 PM MST
I love the lemon EO. A big bonus of Jade Bloom is they tell you everything on how the oils are produced. The don't have anything to hide and that's refreshing. You know exactly what you are getting. I love lemon EO on my fingernails...my nails have never been so strong!
Excellent!
By Lori
January 10, 2015 11:46:32 AM MST
I am a member of one of the mlm oil co. I am EXTREMELY impressed with the jade bloom oils I have tried. Thank you for making these great quality oils avail at great prices!
Good Oil
By Kristin
January 6, 2015 7:26:32 PM MST
I really like this lemon oil. It's good quality and a great price. It easily compares to other higher priced brands.
great quality
By Jennifer
December 28, 2014 7:28:42 AM MST
I use this every morning in a glass of water. Great product with a great price!
Great Price - Nothing Special
By Megan Black
September 11, 2014 3:37:34 PM MDT
there's nothing particularly special about this lemon oil, but the price is great....especially if you pick it up in the value pack.
I love lemon
By Samantha House
August 29, 2014 9:12:14 AM MDT
This is a very concentrated lemon oil and I only need a drop in my ice tea to give it the perfect ending to my summer day.
Love it for cocktails
By Jordan
August 26, 2014 4:09:23 PM MDT
This is a very high quality essential oil that I use for making drinks. All it needs is a couple of drops to make the perfect cocktail.
See all
Hide all