Product Description
Additional Information
Reviews (18)
Certifications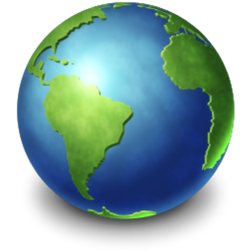 Happy Earth Day! Congrats on finding this 1-day discount.
Simply type the coupon code "PEACE" on the bottom left
corner of the cart page to take 35% off this bottle of Black Cumin Seed.


This oil is available in 2 ounces or 4-ounce bottles. To keep our pricing low and to pass along a 30% savings on our 4-ounce bottles, we use the same label for both bottles. Regardless of the bottle size, you choose the label indicates 2 ounces.
Black Cumin Seed Virgin Unrefined
Scientific name: Nigella sativa L.
Extraction: Cold pressed, Virgin, Unrefined
Black seed produces one of the healthiest oils on Earth. "Black seed cures everything but death." Black seed contains a myriad of antioxidants, anti-inflammatory, anti-cancer, pain relieving, and antibacterial substances. Thymoquinone, an active component of black seed oil, is a central factor in the activation of our immune system. Virgin, unrefined, cold pressed black seed oil contains nearly one hundred beneficial ingredients, including essential amino acids, omega-3, Vitamin A (retinoids), and many more.
Black seed oil is excellent for mouth ailments such as ulcers and inflamed gums. Swish the oil in your mouth for a couple of minutes and inflammation will decrease. Apply black seed oil to a burn and it will reduce the pain and heal rapidly. Black seed oil contains Nigellone, an ingredient which is anti-histamine, alleviating allergies in addition to bronchial ailments. The anti-inflammatory and anti-fungal properties make this oil an excellent remedy for a myriad of skin conditions and works to halt skin aging. Virgin black seed oil acts as a humectant, retaining water to promote a wrinkle free face. It is also reputed to reverse and prevent the hair from premature greying. Cleopatra, Queen of the Nile, is said to have gotten her beauty from Black Cumin Seed.
Our black seed oil is cold pressed at temperatures below 100 degress F as to ensure a nonpareil oil. Black seed oil grows in Africa, the Middle East, and India. Studies have indicated the Indian variety is the most therapeutic of them all, this is the oil we carry. A Jade Bloom favorite.
Black seed oil is wonderful to incorporate in cosmetic applications, personal care formulations, soaps, as a daily moisturizer for the face or body, hair preparations, and as a dietary supplement.
Disclaimer:
The above statements have not been evaluated by the FDA
This information is for educational purposes only, it is not intended to treat, cure, prevent or, diagnose any disease or condition. Nor is it intended to prescribe in any way. This information is for educational purposes only and may not be complete, nor may its data be accurate.
Safety precautions: Extremely potent use with care. Consult a professional reference for correct dilution ratios prior to application.
Avoid in pregnancy and lactation. Keep away from eye area. Keep out of reach of children.
| | |
| --- | --- |
| UPC Barcode | 641990784701 |
| Scientific Data | No |
| Free Shipping | No |
Beautiful black cumin oil
I read the reviews on the oil before I bought it but I bought it anyway because I was so excited to use it and I was so pleased with the smell compared to what everyone was saying about it on the reviews. I thought it was going to be some horrible smell and I think it's a wonderful nutty smell. But that could be because I've been using essential oil since 2003 and I'm so accustomed to the smell of oils and maybe my body needed it so bad that I think it smells good but I love it and it's so soft and very wonderful to use. Thank you for making it possible jade bloom <3
Review by
Crystal
, Posted on 4/23/2017
Wow!
Love this oil and i'm one that likes the smell of licorice. Using on some dry skin on my forehead and waiting for it to take the dry places. Also I love the way it makes your skin feel. I believe it will be a oil that I need to keep on hand.
Review by
sharon
, Posted on 4/17/2017
THE BEST OILS
I LOVE Jadebloom and ALL it's oils. Black seed is now another rMUST HAVE in my medicine cabinet. Tooth aches, skin ailments, eczema ....just to name a few reasons why I LOVE IT!
Review by
Tameka
, Posted on 4/10/2017
Love the results, not the smell...
I love the feel of this oil and the results I have seen in my skin. The smell is rough though!
Review by
Amy
, Posted on 2/23/2017
Suprised & Pleased
I recently ordered, received & used the Black Seed oil with the Headache Remedy kit. I used it as suggested and it worked on my headache. As someone who has suffered with headaches for awhile now and who has taken various Rx for them to no avail, I am pleasantly surprised and highly recommend Jade Bloom's Headache kit. ✌
Review by
Lancia
, Posted on 1/13/2017
Amazing!
This oil is really amazing! I used this in combination with Frankincense 2 times a day on a cyst that I had on neck (had been there for about a year), and after 2 weeks it had almost completely disappeared!
Review by
Molly
, Posted on 9/15/2016
Great purchase for me!
Wow! I have been using Black Seed Oil for almost a week, and I can already see a difference in my skin. Will have to admit, the smell is a little rough to get use too.
Review by
DeAnna
, Posted on 7/18/2016
New favorite continued
My review was cut off....to finish...Used with coconut oil and a drop of this oil for teething baby....she immediately stopped crying. I had a spot on my arm that I was worried might be cancerous...Used a few weeks and it's almost gone
Review by
Julie
, Posted on 6/8/2016
New favorite
Love this on my skin....not crazy about smell but results are amazing. Used on toothache....almost immediately took pain away. Mixed drop with coconut oil for and rubbed in teething baby gu
Review by
Julie
, Posted on 6/8/2016
Can't be without it
This is an excellent carrier oil, but I would caution anyone wanting to use it on the face to dilute with another milder carrier oil. It is very potent and not only doesn't smell the best, but it can sting the eyes also when used straight up.

I take a few drops under the tongue many days, and am very pleased with the result when applying it to cuts or scrapes with lavender or frankincense, or both.
Review by
Jillian
, Posted on 4/26/2016
1
Items 1 to 10 of 18 total