Details
Frankincense
100% Pure Essential Oil
Scientific name: Boswellia Serrata
Oil origin: Tree, resin
Extraction: Steam distillation
Aroma: Balsamic, spicy
Odor strength: Very high
Evaporation: Middle Note
Frankincense has been used since antiquity with references of the treasured resin bestowed to Jesus by the three wise men. It is grown primarily in the Middle East, Northern Africa, and India. We offer the Indian variety, Boswellia Serrata. It has a thinner consistency and spicier scent than it's sister varieties (carterii, frereana, etc). It is considered an extremely therapeutic oil.
Frankincense essential oil is renown for its ability to decrease visible signs of aging by acting as an astringent (tightening the skin and promoting a supple youthful appearance) and promoting cellular regeneration. It's strongly anti-inflammatory and antiseptic, making this essential oil a must have. 
Frankincense essential oil has demonstrated the ability to strengthen the immune system by producing surplus T-Lymphocytes (White blood cells) and stimulating the lymphatic system. Various studies have shown frankincense essential oil to be effective at reducing the rate of tumor growth.
Frankincense essential oil is an excellent addition to cosmetic applications, personal care formulations, soaps, perfumery, incense, candles, and aromatherapy.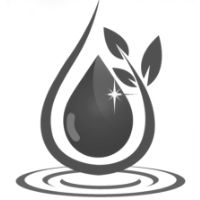 Disclaimer:
The above statements have not been evaluated by the FDA
This information is for educational purposes only, it is not intended to treat, cure, prevent or, diagnose any disease or condition. Nor is it intended to prescribe in any way. This information is for educational purposes only and may not be complete, nor may its data be accurate.
Safety precautions: Extremely potent use with care.  Consult a professional reference for correct dilution ratios prior to application.
Avoid in pregnancy and lactation. Keep away from eye area. Keep out of reach of children.



You won't find a higher quality 100% pure Frankincense essential oil anywhere!
Additional Information
UPC Barcode
No
Scientific Data

U.S. National Library of Medicine

"Gum-resin extracts of Boswellia serrata have been traditionally used in folk medicine for centuries to treat various chronic inflammatory diseases."

Complete Scientific Study Available: http://www.ncbi.nlm.nih.gov/pubmed/22457547

 

"BSE (Boswellia Serrata) is recommended in the patients of osteoarthritis of the knee with possible therapeutic use in other arthritis."

Complete Scientific Study Available: http://www.ncbi.nlm.nih.gov/pubmed/12622457

 

"From the pharmacological properties of BEs [Boswellic Extracts] and BAs [Boswellic Acids] it is not surprising that positive effects of BEs in some chronic inflammatory diseases including rheumatoid arthritis, bronchial asthma, osteoarthritis, ulcerative colitis and Crohn's disease have been reported."

Complete Scientific Study Available: http://www.ncbi.nlm.nih.gov/pubmed/20696559

 
Customer Reviews
Love Frankincense!
By Diana Guidry
April 10, 2019 7:41:14 AM MDT
I just ran out of the frankincense I had on hand so decided to try Jade Bloom's. Love the smell and will be buying from them from now on.
Frankincense
By Stephen
May 18, 2018 10:45:35 AM MDT
Frank is one of the best oils I've ever tried. I use it almost daily for a myriad of different things and just because I love the smell of it.
See all
Hide all