Details
Essential Oil Infused Sleep with your CPAP

Finally, you can enjoy the benefits of essential oils when using a CPAP device!  The patent-pending inline adapter provides assurance you won't damage your device.

Get the health benefits of aromatherapy all night long while using your CPAP.


This Product Includes a Patent-Pending CPAP Infusion Adapter and 5 Infusion Pads
*FITS EVERY CPAP MACHINE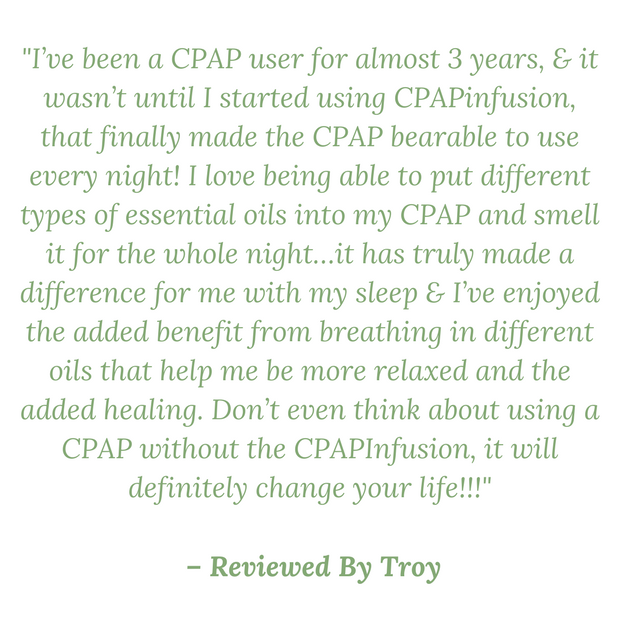 1. Apply
Apply your choice of therapeutic grade essential oil onto the Infusion pad
2. Insert
Simply insert the Infusion pad into the CPAP Infusion adapter
3. Connect
Connect the fully assembled CPAP Infusion adapter as shown.


Additional Information
| | |
| --- | --- |
| UPC Barcode | No |
| Scientific Data | No |
Customer Reviews
No scent diffused
By Judith
September 15, 2017 1:32:52 PM MDT
I was very disappointed with this item. Since using a CPAP I have not been able to fall asleep to the wonderful fragrance of lavender. When this became available I was so excited and couldn't wait to receive it. Well I detected no fragrance at all after trying for four nights. So disappointed. Hopefully I can return it. Don't waste your money.
See all
Hide all