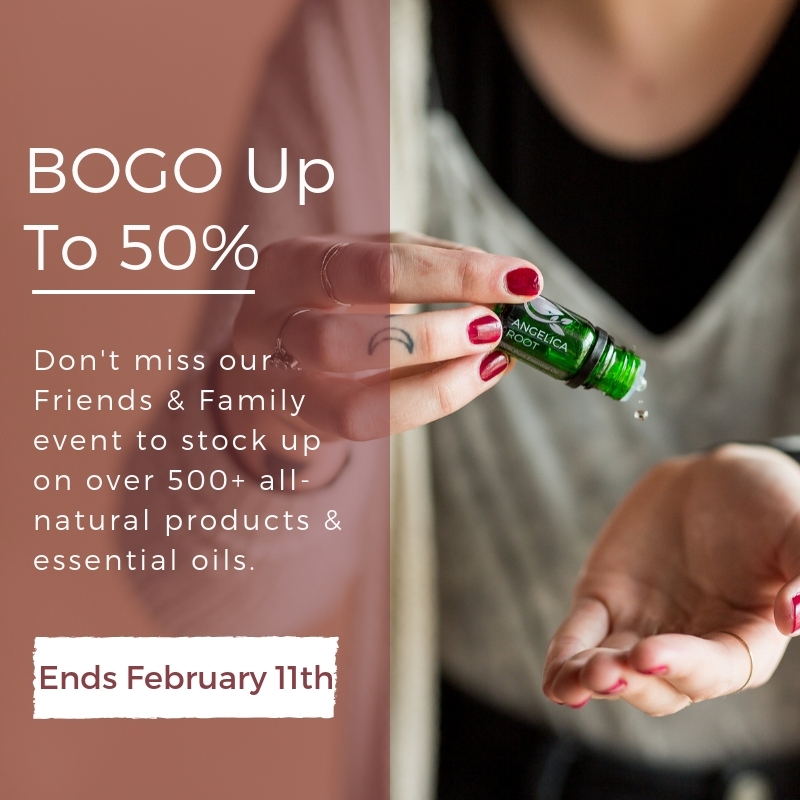 Stock Up On Your Favorites During Friends & Family Event
BOGO up to 50% Off Sale
HOW THIS SALE WORKS
1. No coupon code required.  Discount automatically calculated in cart.
2. Sale expires February 11th at Midnight MST.
3. Cart automatically discounts lowest priced items according to the following schedule: 
Buy 1 item = full price
Buy 2 or 3 items = 10% off lowest priced item
Buy 4 or 5 items = 20% off the 2 lowest priced items
Buy 6 or 7 items = 30% off the 3 lowest priced items
Buy 8 or 9 items = 40% off the 4 lowest priced items
Buy 10 or more items = 50% off the lowest priced items for half the cart contents

This sale is valid for over 500 different items in the Jade Bloom catalog including 100% pure single essential oils, essential oil blends, combo packs (count as 1 item), deodorant, soap, shampoos, toothpaste, muscle rub, body scrub, cases, teas, and other essential oil accessories.

Don't miss this exclusive Friends & Family sale as we say THANK YOU to our customers we love so much!