Free Shipping All Week Long & HUGE Savings!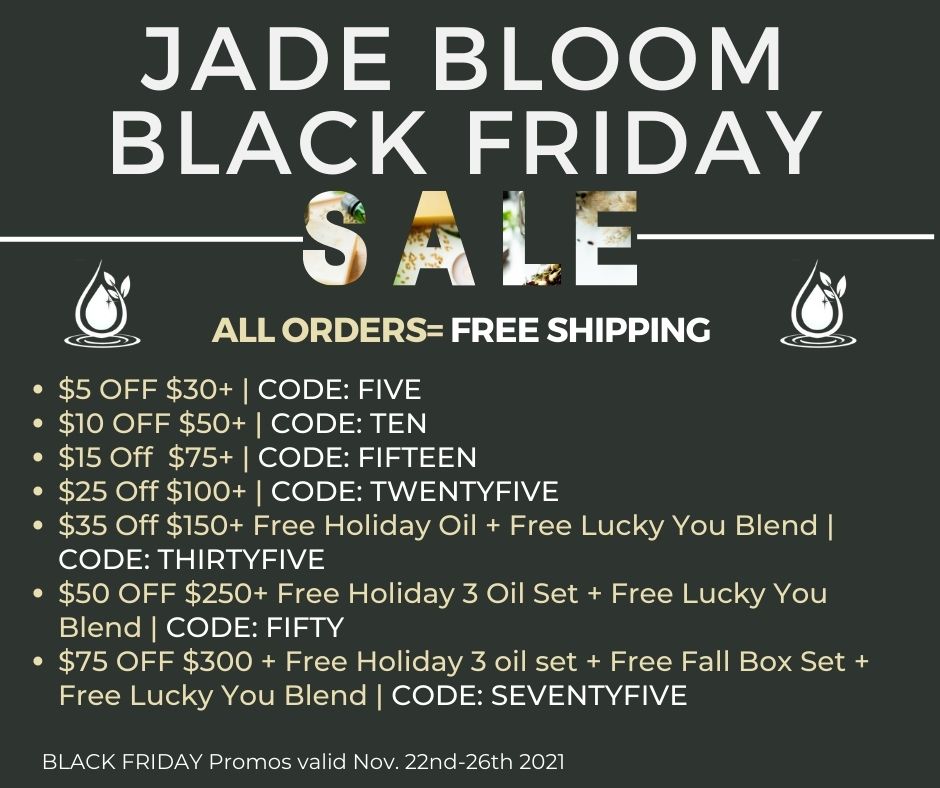 HURRY BEFORE OUR SALE ENDS OR WE RUN OUT OF STOCK ON FAVORITE PRODUCTS
We're announcing Black Friday a little early this year since we're fully aware of the fact Thanksgiving should be about giving thanks-- not getting things. It's about spending time with your loved ones-- not spending time in lines.
We're keeping things simple this year and allowing YOU to choose what you save on!
Let's break down our gifts to you this year:
Free shipping ALL ORDERS
Orders of $30+ get $5 off
Orders of $50+ get $10 off
Orders of $75+ get $15 off
Orders of $100+ get $25 off
Orders of $150+ get $35 off AND:
Mystery Holiday Oil + Luxury Lucky You Blend
Orders of $250+ get $50 off AND:
3 Oil Holiday Set + Luxury Lucky You Blend
Orders of $300+ get $75 off AND:
3 Oil Holiday Set + Fall Box Set + Luxury Lucky You Blend
This is a first come, first serve sale-- So while this promotion runs from now until the 26th, we don't recommend you wait, as items will sell out.
"
All of these promotions are valid on the App as well!
Keep in mind that if you haven't shopped on our App before, it is a separate entity from our website. This means you'll need to create a new app account, but you're welcome to use the same log in information you use for our website.
Consider it a fresh start! ????
We just want to take this time to thank you for supporting a small, family-owned and operated business for Black Friday this year.

Your support means the world to us, changes the lives of those we employ and their families, and allows us to serve our local community better here in Draper, UT. 
   HAPPY THANKSGIVING!!